#

rolls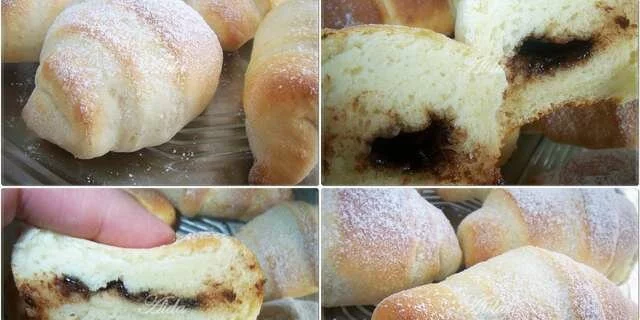 1001, because there are countless of them on Coola, so let these mine be 1001, they are ready in 30 minutes. , soft, irresistible… ............ and without germs!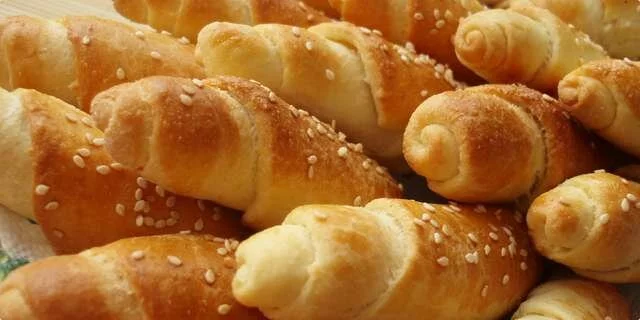 To make these rolls, you need good fitness preparation in advance, because exactly 100 rolls will come out of this measure - so a good start and let's see what we need: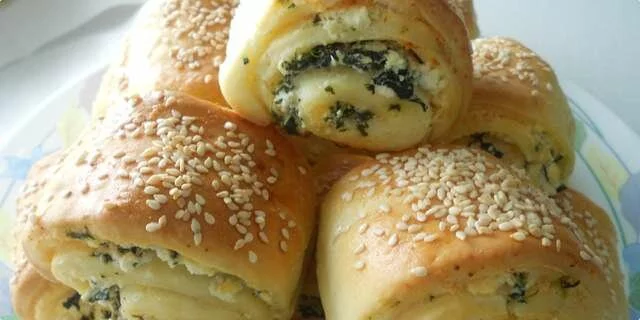 Beautiful pastry, tasty and soft. When I was halfway with the pastry shaping, I decided to shape the other half of the dough differently and a wonderful cake was made! Of course you can make only pastries or just a loaf from half the amount of ingredients - the choice is yours.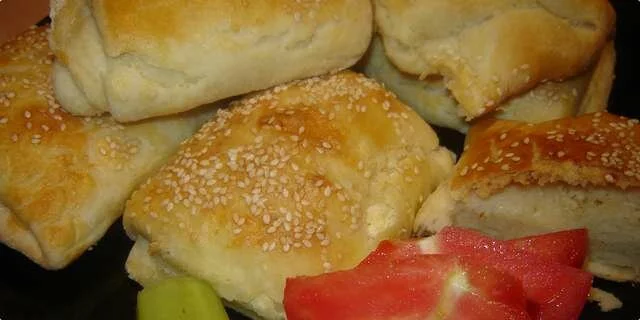 this is a very old Macedonian recipe, which is often prepared in Prilep… I made it for the first time at the request of my father-in-law… there is really a lot of work but it paid off…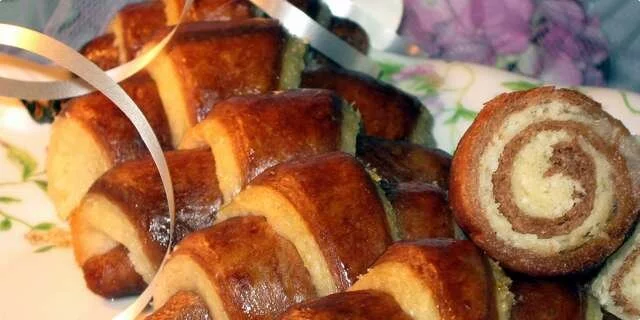 Adi babi kiflice
Drenched rolls with coconut ...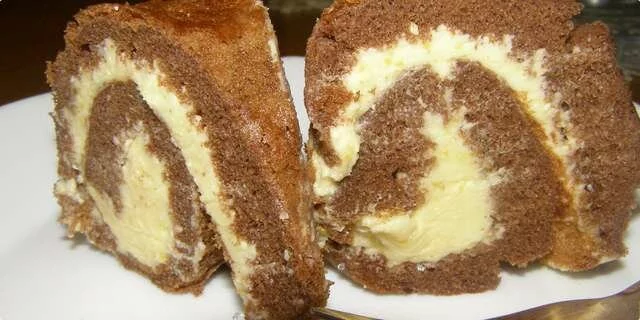 A dream roll
Here is another roll baked in 5 minutes, this time with margarine cream, orange peel, a little white chocolate, ..... Great, fast, creamy and fine ... In about 30 minutes it is already cooled and ready for surprise guests ..or just for you ... !!!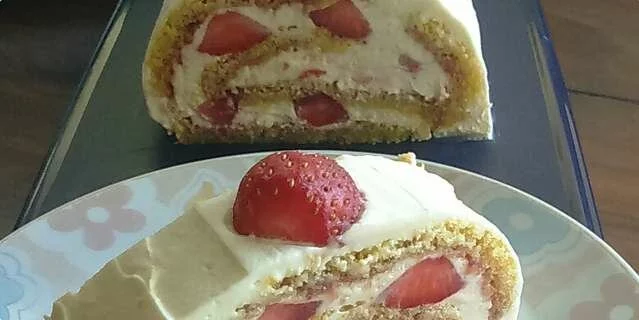 Agatina rolada :)
Agata recently mentioned this roll on the forum. It immediately attracted me with its simplicity, so I immediately tried it. She delighted me with its softness, taste and speed of preparation. it must be recorded, every housewife must have it because it can replace even the finest cake with its taste, you will quickly make it when your guests announce themselves just a few hours before arrival ... Thank you Agata!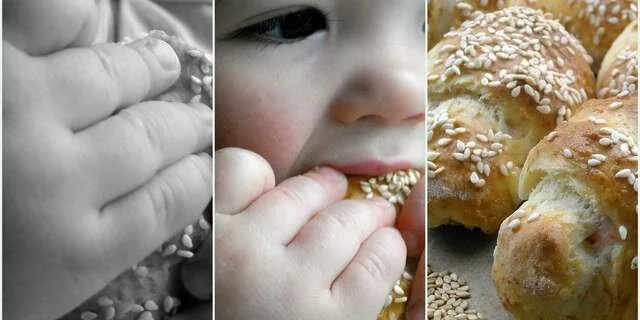 A gourmet snack
A little or gourmet pleasure :)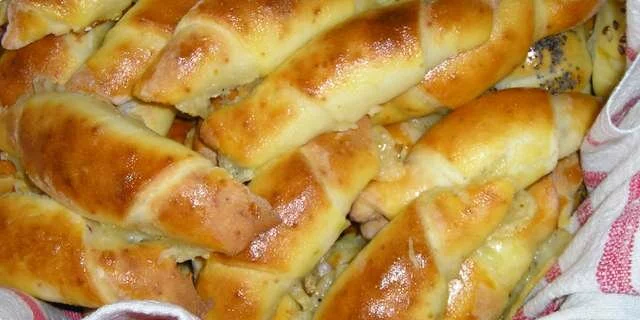 A gourmet snack
Rolls stuffed with ham and Emmentaler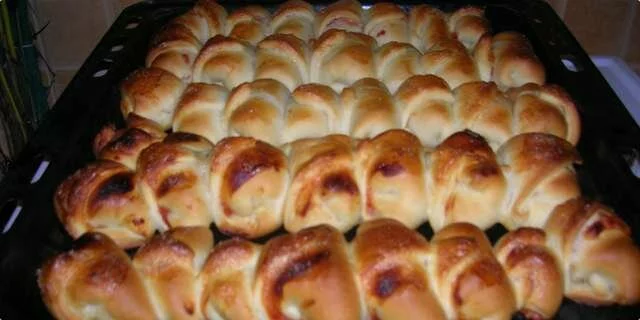 Ah, those rolls ......... :))))))
We all love rolls, rolls, rolls, so another recipe :))))))).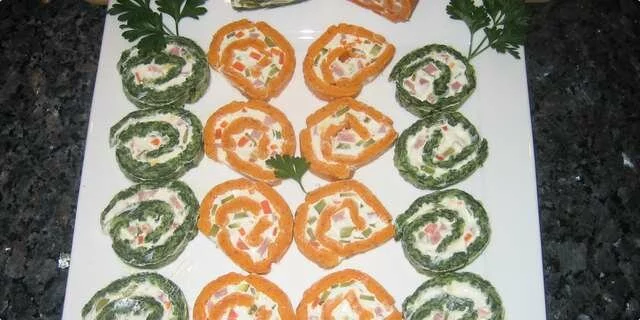 Ajvar and Spinach roll
There are a lot of cool recipes for these two rolls and this one is to my taste….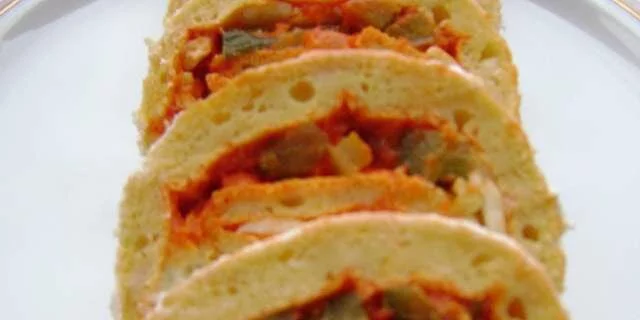 Ajvar roll
I looked at a few similar recipes and due to small differences I put the recipe, I hope the excess does not hurt my head!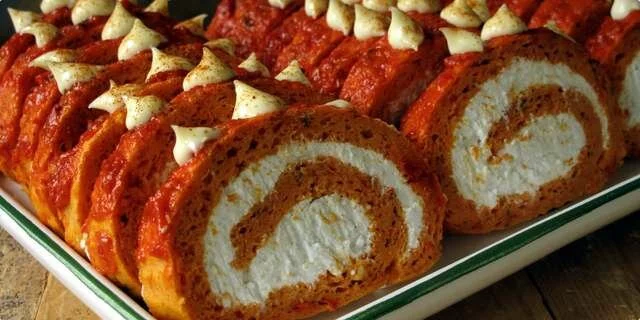 Ajvar roll
here is finally my first recipe….