#

salads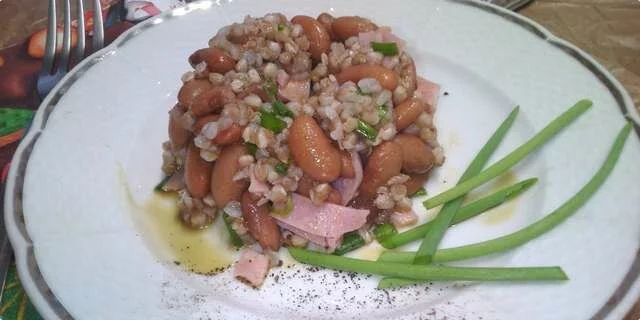 Bean salad as a side dish to a meat dish or a whole meal with a little ham.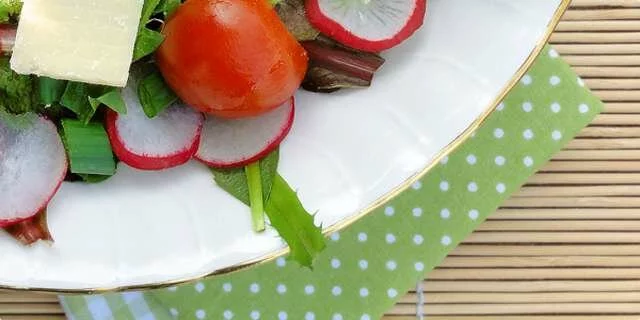 This sumptuous spring salad will brighten your day - rich in vitamins, minerals and antioxidants, it will drive away even the slightest hint of spring fatigue. Needless to say, it is supersuperfine. ;)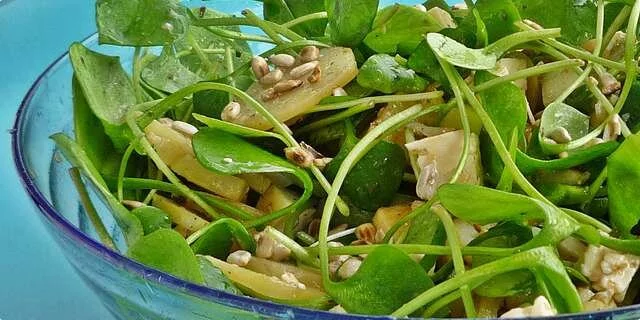 Potočarka or dragušac .... a plant of incredible health attributes, experts say. Today, along with spicy chicken a la tavuco, this salad bowl contained plenty of selected and delicious ingredients.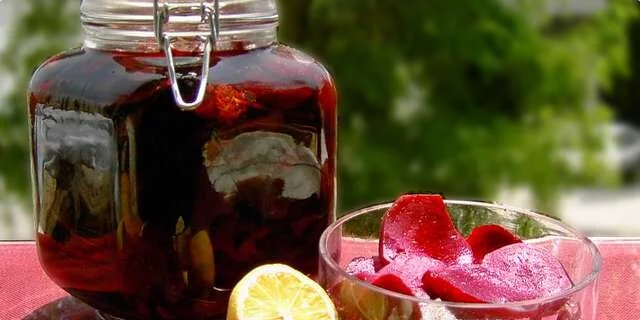 Acidification of beets in the grandmother's way.
Often sour beet, now that it is young it is very juicy and cooks quickly.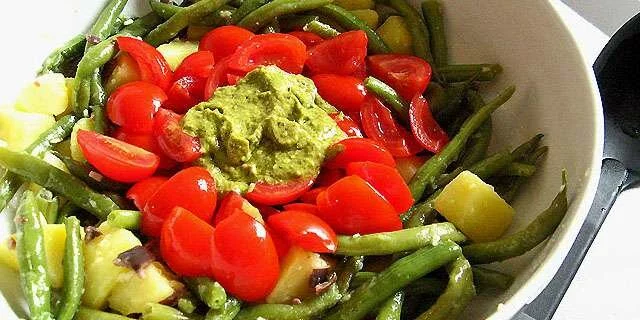 A different bean salad
A very simple and completely different bean salad that goes perfectly with meat.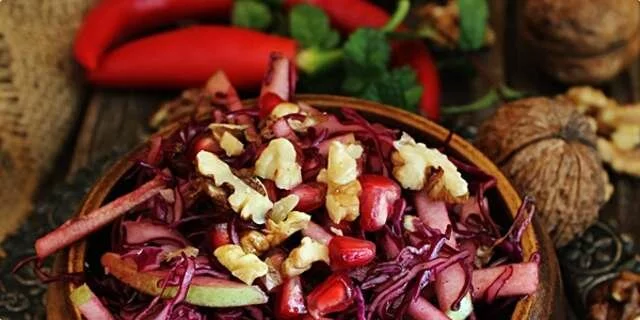 A different cabbage salad
The book "A crumb every day" says a salad that you can eat and it really is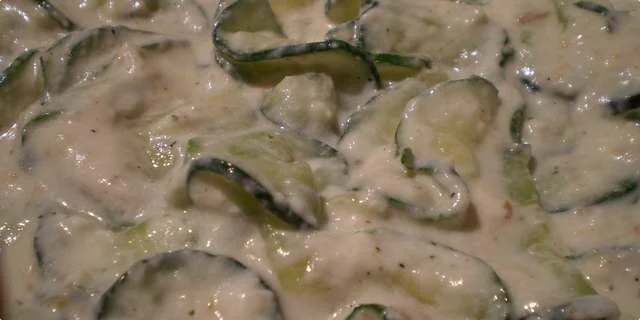 A different cucumber salad
Old bread paste is very often used as a "foundation" for various salads, and this is one of them… On hot summer days, this salad is often our whole lunch… The orchestra reminded me of this recipe with its recipe for Skordalja…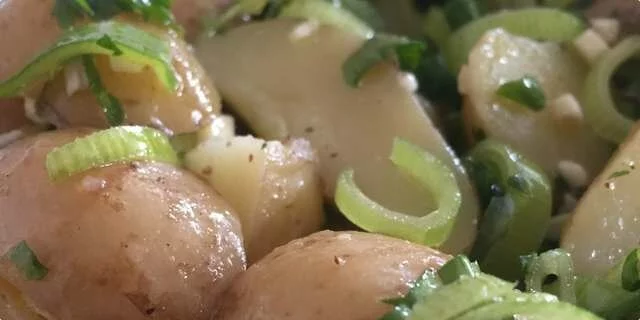 A different potato salad
We eat fish once a week, and often salad potatoes with it. I was a little tired of the classic potato salad, so I dared to change something after a number of years. Try it :)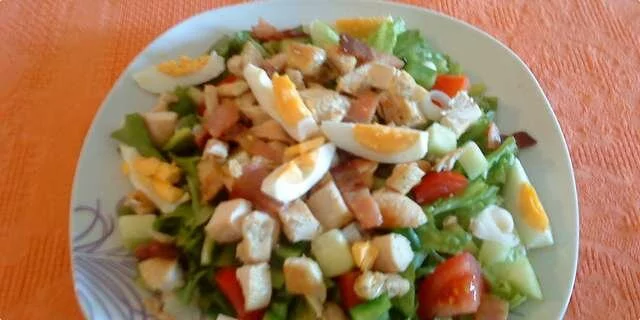 A gourmet and refreshing chicken salad
. There's nothing wrong with that: D He wore it to work for glablec and, as I hear, everyone wanted to grease his mustache :) Great, quick lunch! :)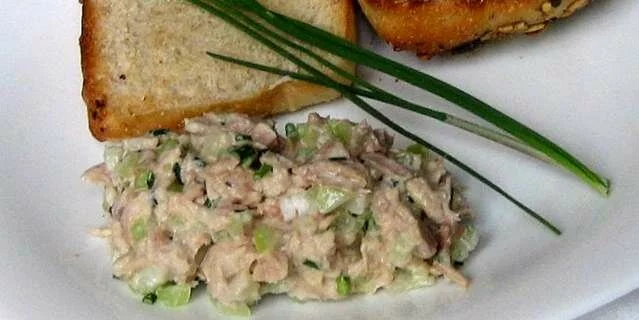 Ajmoreć-tuna pate with celery
Juicy tuna, crispy celery, tender chives - so as not to be delicious…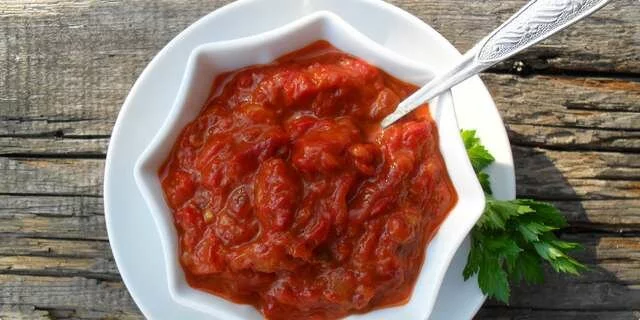 Ajvar from chopped peppers
That first year when I got married, both mine and his mother prepared a ton of ajvar for us, so that someone's daughter wouldn't suffer and that someone's son wouldn't suffer because he doesn't have his mother's ajvar. That ajvar stood and stood, and at one point I asked Mr. Dj. that he won't eat it, if he's missing something, if he gave him ajvar, it doesn't matter. "I'm not interested," he says. I stare at him, I don't understand what's interesting and what's uninteresting about eating ajvar. "You know, Milica would hide the first two rounds from us around the house because the two of us would beat it up in a couple of days, so only from the third round would something celebrate the New Year. And so the two of us would overturn the apartment, the pantry and the basement. looking for jars and then when we find them we die of happiness and laughter because we broke her chest again ". "So what now, to hide food around the house to look for it and then you were eager to eat it ?! Here it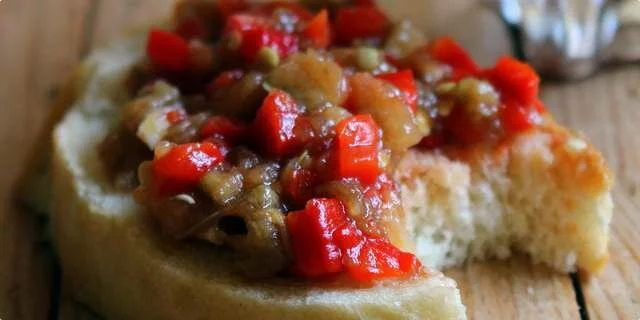 Ajvar salad
this salad was always made by my grandfather's friend ..... and it's more beautiful to me than real ajvar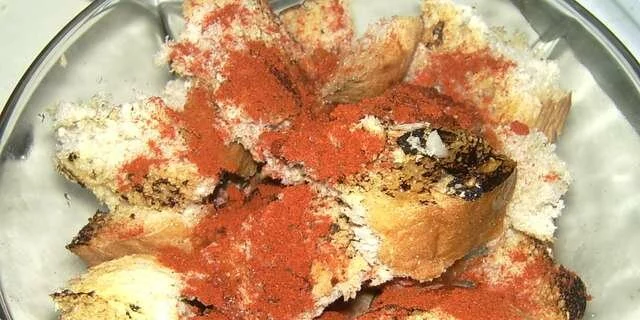 Albanian salad
Under this name it is very well known in low restaurants ... In Skopje I ate it in the Turkish Empire, under the name 'nafora', of Greek origin I guess ... Anyway, it's a nice way to use old bread and better an atypical salad that is more than that ... :)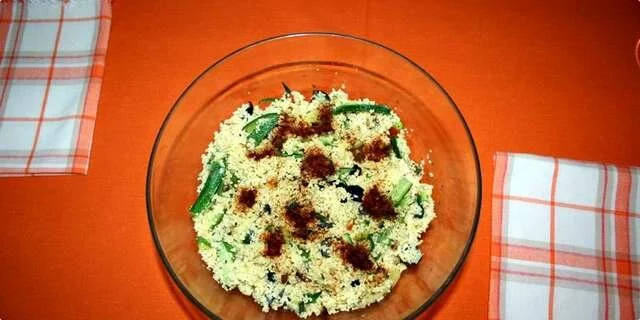 Simple and quick preparation, delicious food, looks effective, tastes different, and yet, not so different that the broad masses in this area would not like it!