#

strawberries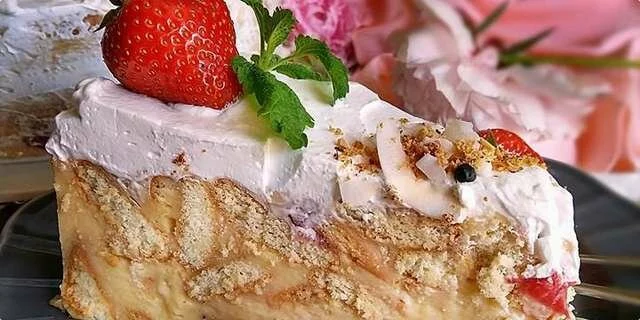 I just can't resist sharing with you the recipe for this perfectly simple, quick and delicious strawberry treat, from the culinary blog Recipeci. Exactly 15 minutes is enough for its preparation ... so by running to the garden to pick fragrant strawberries, in the evening before going to bed, combine these few ingredients and put them in the fridge. In the morning, decorate with whipped cream, decorate with a few strawberries and a delicious seasonal "masher" is ready for your enjoyment!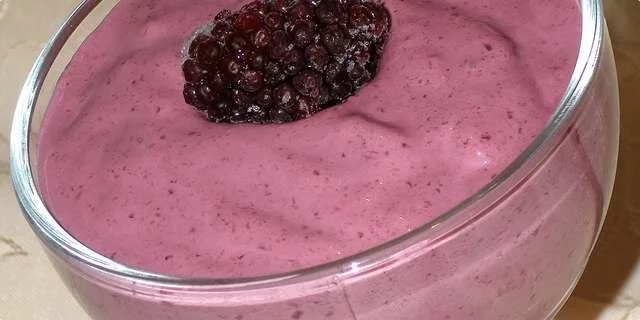 .... very fast, very fine and practical… .drink as a frappe or put in the freezer and you get a wonderful ice cream…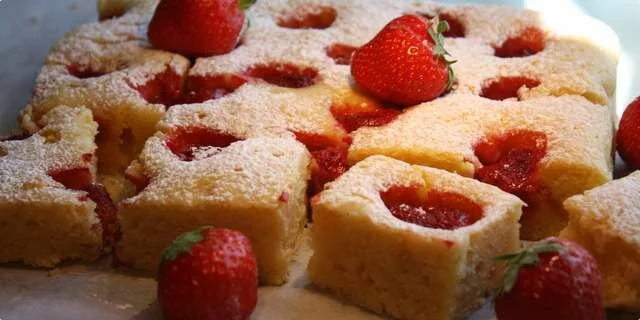 A quick fruit cake with seasonal fruit combined with cream cheese and a refreshing strawberry. I searched the internet for a fruit cake and came across this recipe that thrilled me. Can any seasonal fruit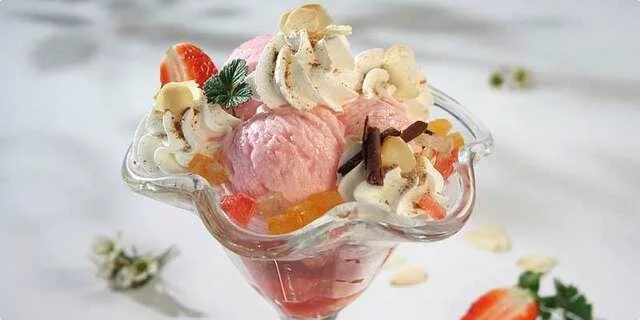 Ice cream, of course the children's favorite summer dessert, does not leave even the big ones indifferent. Especially if you combine it with fresh strawberries and nectarines, for example, and decorate it with whipped sweet cream.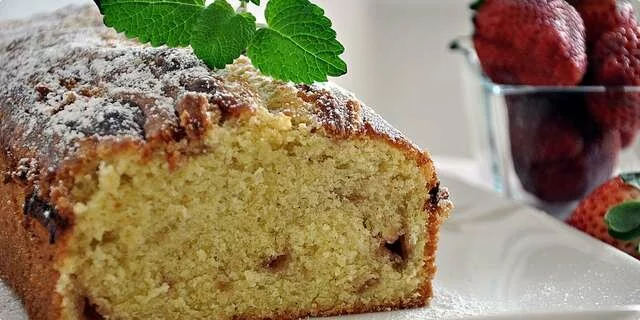 A cake with strawberry jam
With coffee or tea, the perfect choice!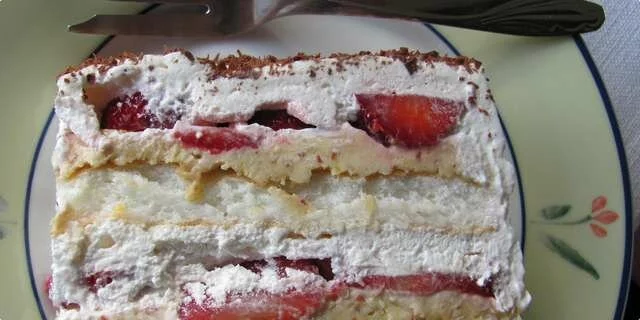 Adriatic wind :)
Light snow crust, almond aroma, crunchy leaves, strawberry smell and taste, a little whipped cream, all cold, juicy and refreshing ... who can resist this cake ?! :) There are a lot of variants, this one of mine is a combination of Japanese and Spanish wind .. I called it Adriatic because they are homemade ingredients, and the cake has taken root :)) very .. very..I love strawberries :) and my home, so I always think of some combinations :) this is one of them ..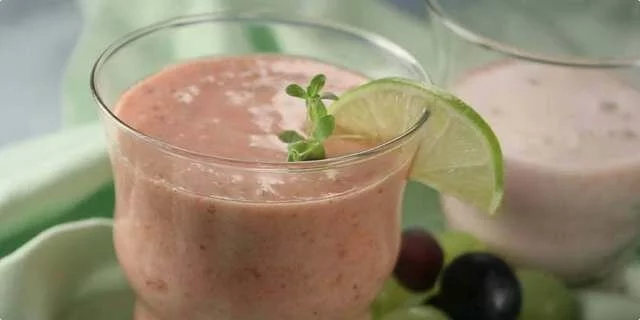 A drink for a good mood
A little vegetable, more precisely carrots, puuuno fruit, coconut milk, honey and spices will be enough to prepare a drink that is sure to cheer you up. So blender in hand and start preparing.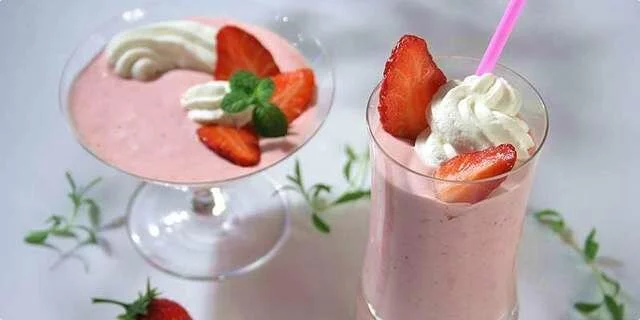 A fine yogurt drink
As sweet as it used to be in desserts, today it is a very favorite taste - sour. Therefore, sour fruit, lemon juice and yogurt without a lot of sugar combine into a great refreshment similar to frappe.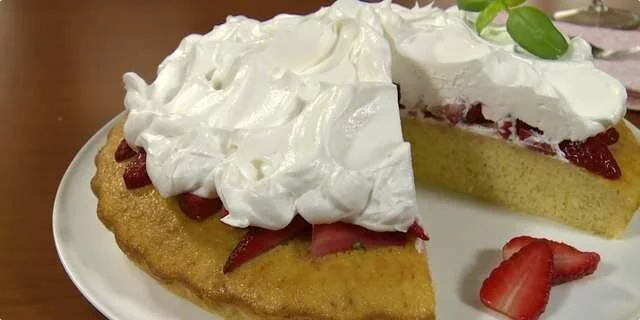 A fragrant cake with strawberries
Prepare a fragrant refreshment of strawberries and whipped cream ideally with an afternoon of hanging out with your dearest friends.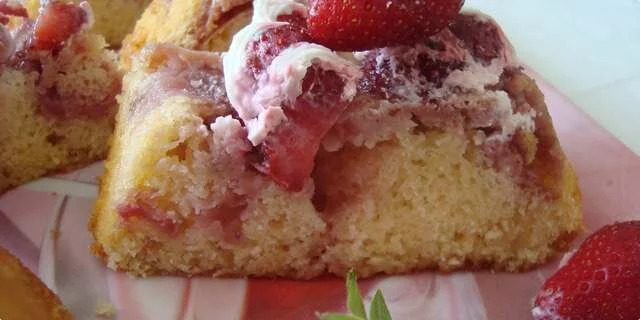 A fragrant cake with strawberries
very simple, quick, juicy and fragrant grandmother's cake with strawberries ... the fruit is spread on raw biscuit dough, so during baking, it sometimes happens that it "falls" to the bottom of the pan, or baking dish, so this cake in some old grandmother's recipes called "submerged fruit" .. to prevent this from happening, first bake the biscuit briefly, and only then arrange the fruit or ... divide the mixture into two parts, bake lightly first, arrange the fruit and pour the second part of the biscuit mixture and bake to the end..for beginners, a few tips and for us "a little older" not to be forgotten :))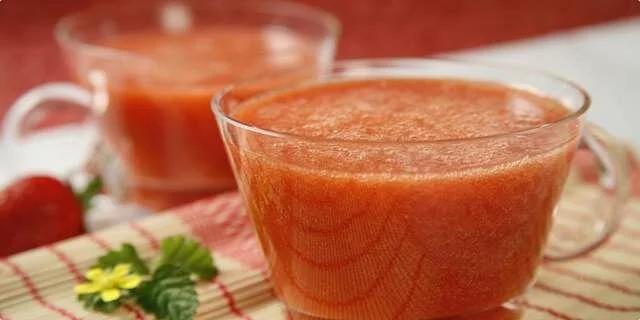 A fragrant strawberry
Except for desserts, use fragrant strawberries and raspberries to prepare a refreshing fruit drink. For complete enjoyment, mix chopped fruit with Studena flavored wild strawberry.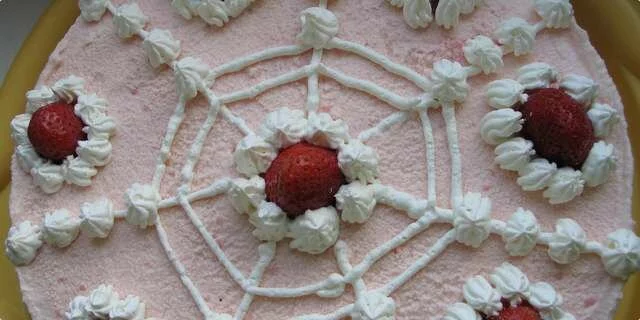 A fruit cake that works well
... pressed the heat, we wished for some sweet refreshment…, I pulled "out of the sleeve" this…., the simplest and most ordinary fruit cake (from the category: everyone already knows that) that just pretends to be a cake for every day… ., was in acting classes, so he pretends to be important "how it goes well for him" .... So, it's something with SVOF characteristics: Sweet, Fruity, Refreshing, Finooo… .....