#

side dish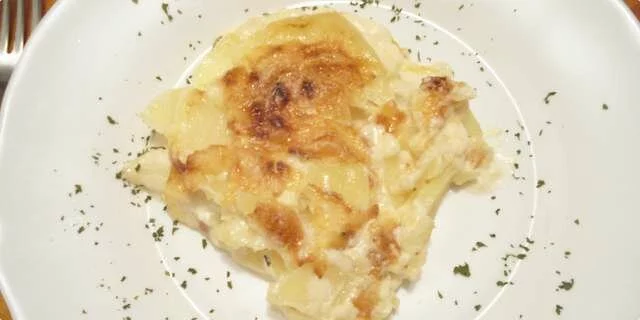 Mysterious, isn't it ...? As there is Šeherzada ,, so there is also the Legend of the Potato… 1000 ways of preparation, here is another recipe that can complement your offer when guests come without the classic french fries… It is great with fried meat dishes from meat according to your wishes… ..you put the legend… quickly in the oven and in a short time… 1001 nights begin ... I wish you a good run…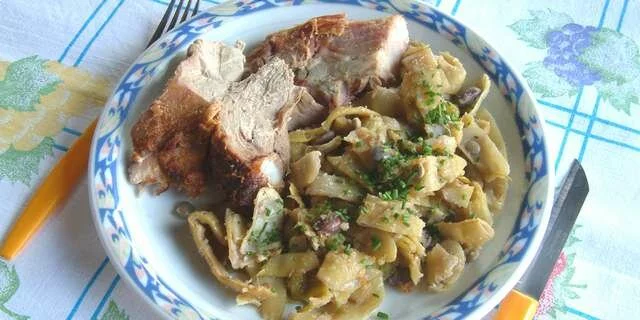 Sometimes you can find well-known old recipes here, but they will also serve someone, maybe just as a reminder. And the recipe for abshmalcane beans, which Umag-0280 mentioned in one of her comments, is one of such old recipes. It's actually an old name for beans with breadcrumbs or bread crumbs. I also like to cook beans in this way, as a tasty side dish to various types of meat, so if you haven't done that yet, try ………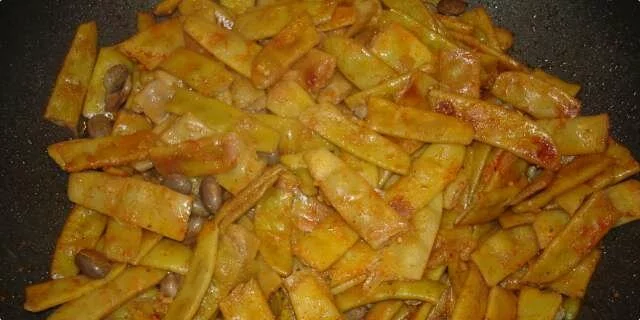 ašmalcane, pirjane, dinstane- everyone has a different name and recipe, so here is one of mine, how my grandmother and mother worked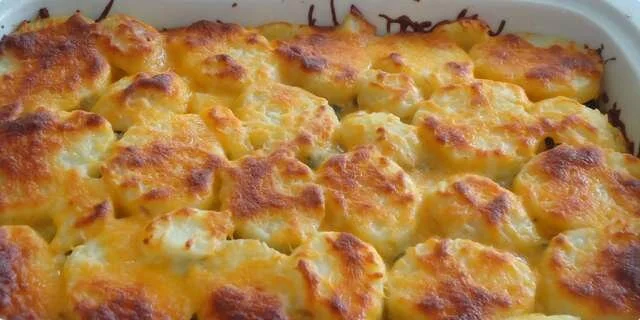 A combination of potatoes and spinach
A delicious dish that can serve as a side dish or main course.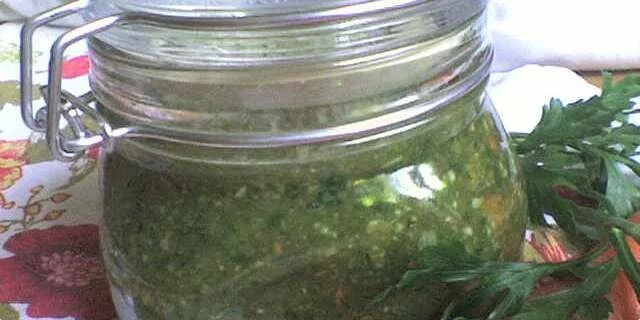 Addition to vegetable dishes
This is what my mom taught me to do, my grandmother to her, her mom to my grandmother… .., that's how women used to do it when there weren't all these modern miracles. It takes a little effort, but believe me it pays off. I think there is already something similar, but this is how it works for me, so here is my version….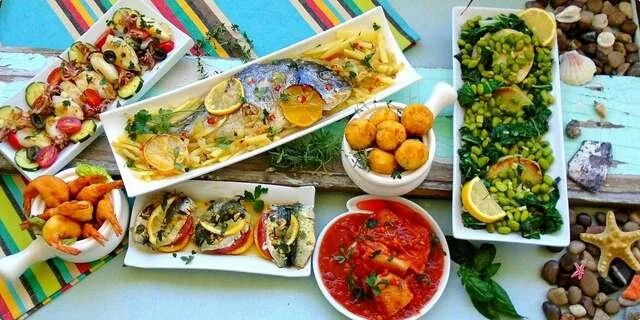 During the winter, during my visit to Karlovac, I received a great book of recipes from my dear Gajic and Repac. My family is over 45, not by blood, but by everything else. I was happy to try the recipes all spring and summer and narrowed them down to these seven seafood ones that were my favorite and that I enjoyed the most. I wanted to write them down after yesterday's party with local friends, so that my Gajici and Repci could try them themselves if they didn't already have the opportunity. From delicious and soft gilthead sea bream, my favorite, juiciest and most meaty white fish, refreshing sardines with tomato and lemon, through crispy rice balls and prawns in flashy shirts, all the way to beans with chard, juicy cuttlefish salad and irresistible sailor's broth hard not to lick whole hands, let alone fingers. Many thanks to my dear people from Karlovac for the donated booklet, and to for the delicious recipes.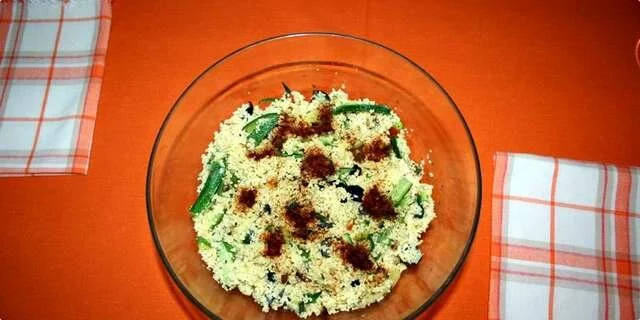 Simple and quick preparation, delicious food, looks effective, tastes different, and yet, not so different that the broad masses in this area would not like it!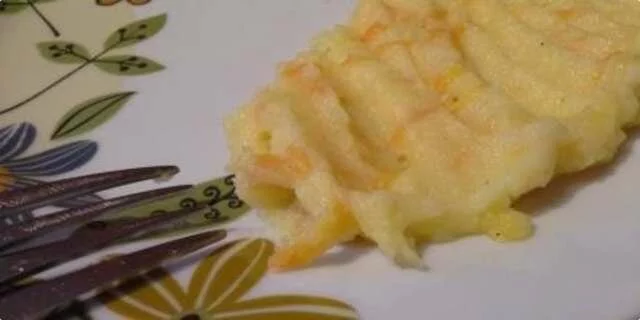 A little different puree
If you are tired of plain puree ...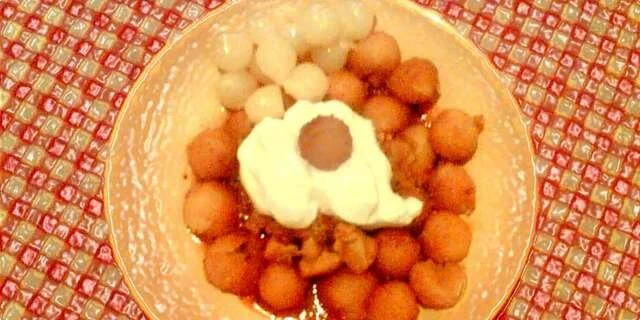 All-in-One balls
A few days ago I was in the bead stage. All my food was spherical. Then I came up with a complete meal in the form of balls that will contain meat, side dish and salad in itself… This reminds me of the food of astronauts whose food contains all the ingredients in balls: D The result was even very tasty… I served with a lot of sour cream and sour hoods, and you can at will…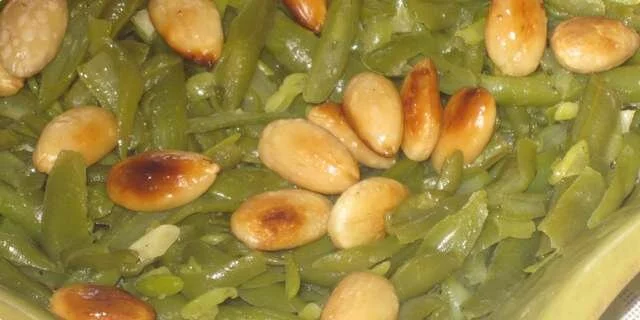 Almond pods
Fast and tasty :-)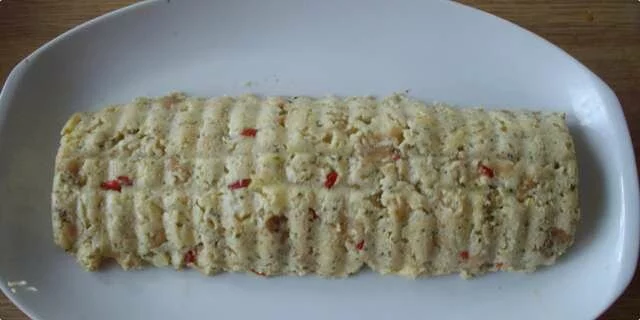 A loaf of bread
This is a variant of storing the famous dumplings, you can cook them in a kitchen towel, you can bake them in the oven, or cook balls (dumplings) which is always a risk .... my suggestion is either a napkin or an oven .... And they go well with all fine sauces and can also be stuffed with veal breast, popcorn, goose, etc ...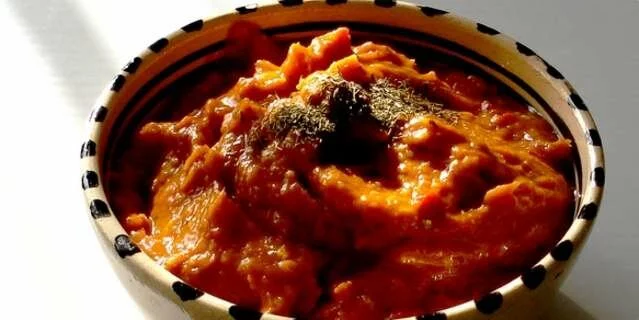 Al rojo vivo
Al rojo vivo is actually a multi-purpose dish in the base, of course - inspired by Mexico. This time, Al rojo vivo is a prayer.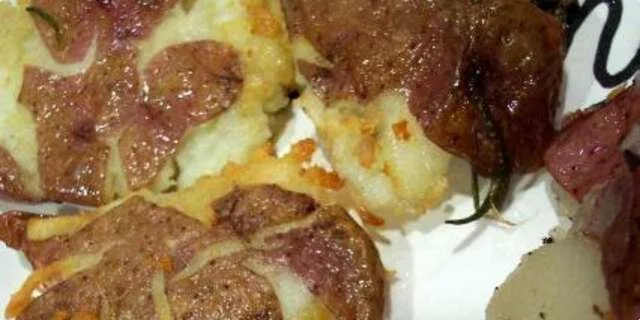 American potatoes
I read this recipe in a magazine whose topic was American cuisine. I tried to reproduce it in a slightly healthier version since they bake it in deep fat.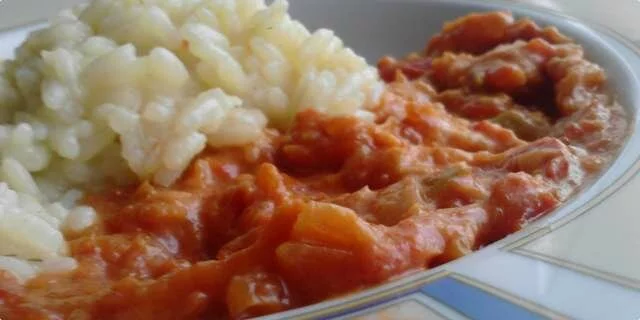 A modern sataras
MOM TEACHED ME TO WORK SATARAŠ WHILE THE GARDEN IS FULL OF PEPPERS AND MATURE TOMATOES, IT WOULD BE SMOKED FOR A LONG TIME AND THEN FINISHED WITH HOMEMADE CREAM, WONDERFUL, .. THIS IS A FAST MODERN VERSION
And again - Al rojo vivo
Yes, to suggest from the title that I am now writing about versions of this dish. Al rojo vivo!