#

pancakes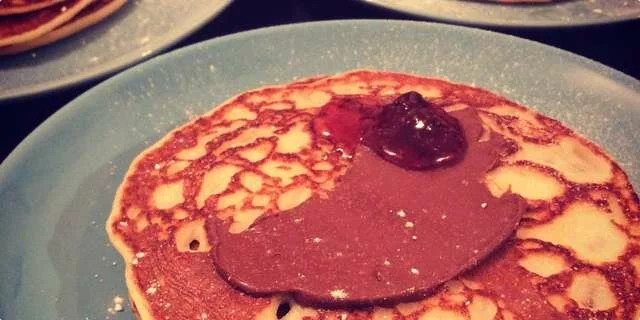 One of the simplest and most delicious recipe for pancakes in the American style taken from the famous Jaime Oliver.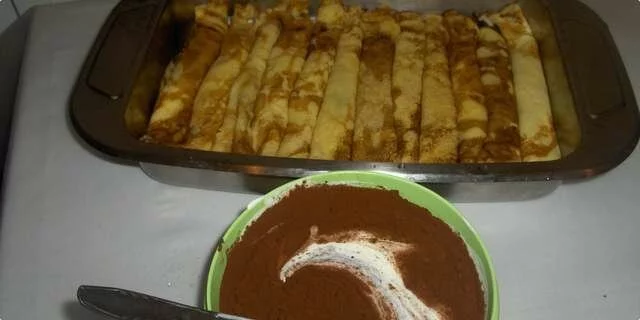 There are certainly countless fine recipes and ways to prepare pancakes, mine is like this and you might like it.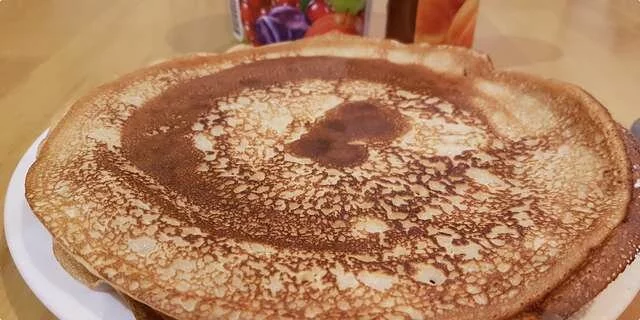 A classic recipe for perfect pancakes
This is a recipe for one of the most traditional desserts that can not be missed from anyone's household.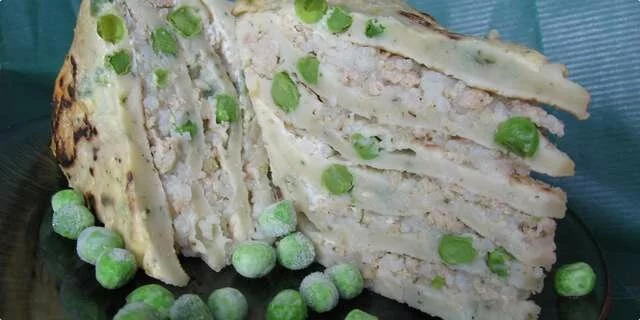 A complex of pancakes with peas
I've seen dozens of pancake recipes here, but I haven't noticed one like this, so here's another suggestion on the subject of pancakes, maybe someone likes it.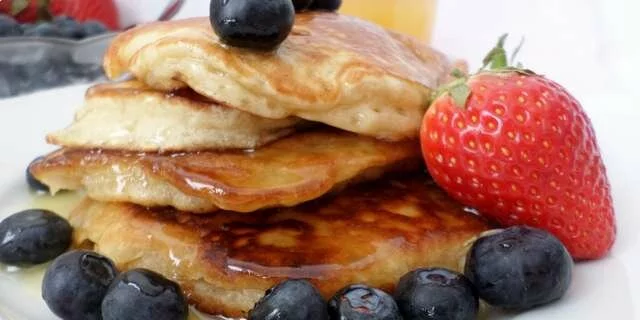 Æblepandekager / pancakes with apples
can as a sweet breakfast, and as a dessert ...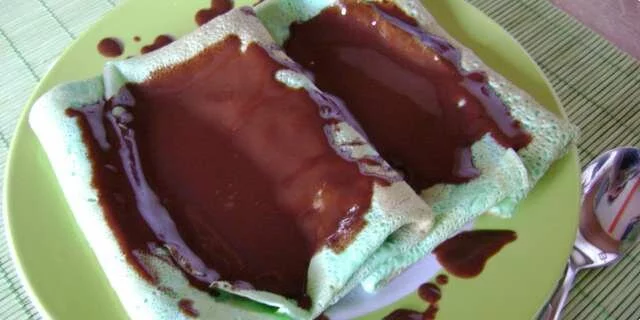 After eight pancakes
I once saw these pancakes in a magazine and was delighted. I did not keep the original recipe but adapted it to myself.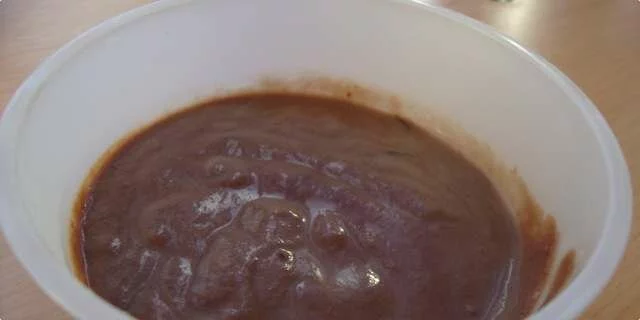 After eight pancake sauce
Refreshing mint-flavored pancake sauce goes well with the pie I make from pancake batter, but also as an addition / topping for other pies.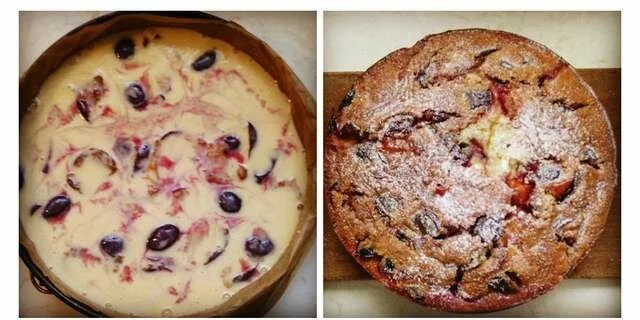 Afternoon cake with plums
I blurred the plain pancake mixture and wanted to try something new, I had excess plums in the chest. And so a very tasty cake made of several ingredients was created, with fruit.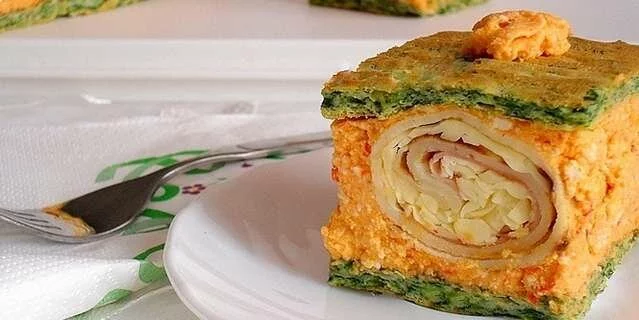 Ajvar cubes
Beautiful and decorative cubes, decoration of every table ... ideal for celebrations, birthdays and holidays !!!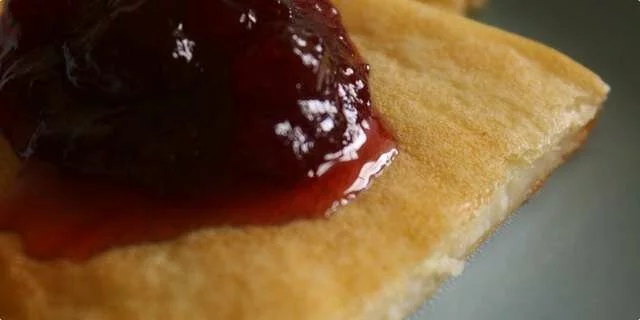 Åland pancakes
Lately, I have been nostalgic for the far north, so every day there is a northern rustic treat in the repertoire. I made pancakes like this for the first time, they are typical for the Åland Islands. I was thrilled because I haven't made pancakes from the oven yet, and the semolina gives them a special flavor too!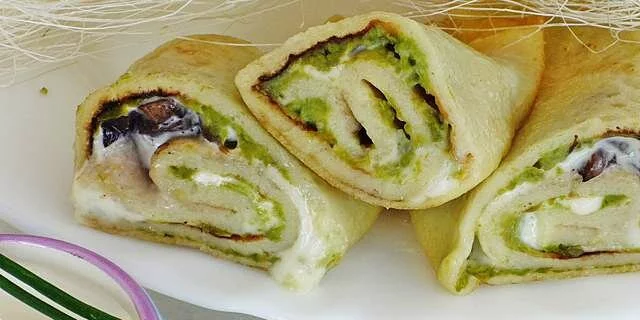 A little summer perfection: pancakes + peas + cheese + mushrooms + sweet cream
The tag "pancakes" revealed to me a full 73 pages of these delicious bundles: fruit, meat, vegetable, sugar, chocolate, nuts… .. but these of mine - no. For all those who like creamy flavors and soft pancakes, I guarantee top satisfaction.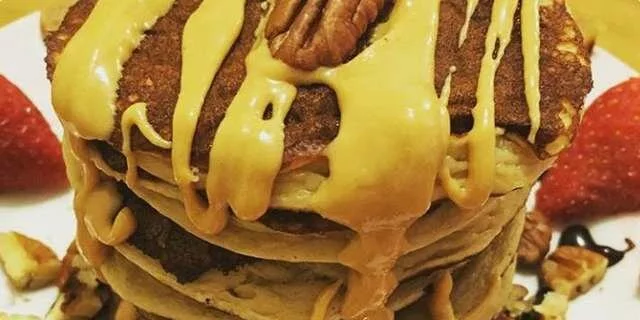 Almond flour and banana pancakes
Dietary and delicious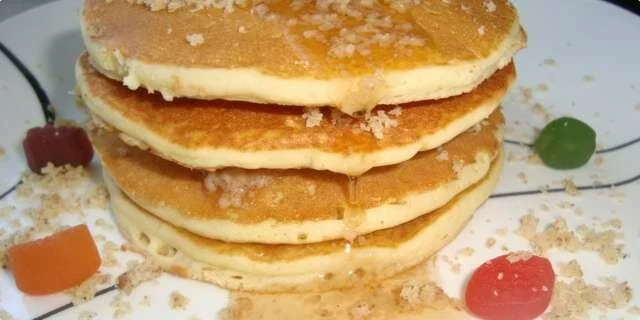 Almond pancakes
American almond-flavored pancakes… The basic recipe is from Martha Stewart