Åland pancakes
Unusual pancakes with sutlija.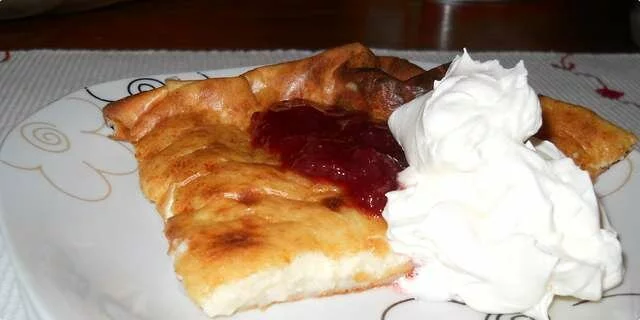 Preparation steps
Beat eggs and sugar lightly. Add sutlija, flour, cardamom and salt. And finally the milk and mix everything well. Pour the mixture into a baking pan and bake at 220 degrees for about 25 minutes until golden brown.
Serve with raspberry, strawberry or plum jam with whipped cream.
Serving
There is a similar recipe where semolina goes instead of sutlija, but I haven't tried that yet. I plan in the future.