#

apples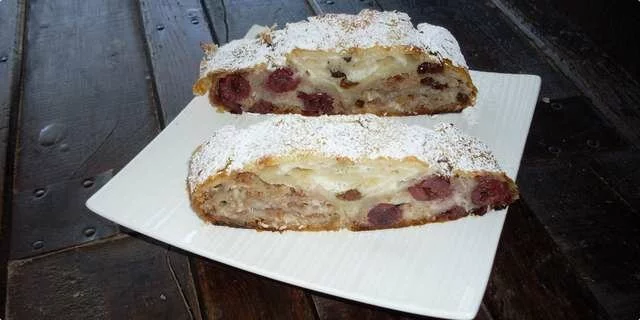 I ate strudel with apples, then with cherries, and I haven't baked it with cheese for a long time. Contemplating that dilemma, I remembered that old women's anthem - "we've got hips, we've got thighs, we don't discriminate against pies", so I decided not to discriminate today either. This is the first time I ate this stuffed apple strudel with my aunt Buba. Before her fillet and toppings, my strudel would somehow flatten out after baking and just lie on the plate without too much life in it. When Aunt Buba prepares a strudel in Rovinj, the cinnamon is heard up to Groznjan, and then down through Motovun and Beram to Pazin. There he somehow turns east, even Ucka can't stop him. This is how he reaches Karlovac, where the entire Smiciklasova Street coughs from a cloud of cinnamon over the city. And a couple of years ago, I heard on the news that half of Leo Tolstoy Street in Pancevo appeared under the cover of Buba's sugar pillar. I think it was just like this, unless I lied a little.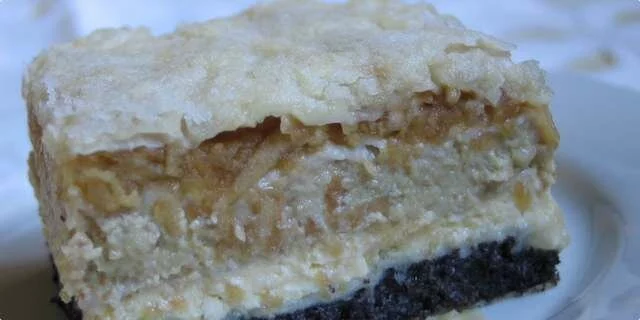 Poppy seeds, cheese, walnuts and apples…, all in one cake… Rich, fine, caloric…. For those who don't need it, and for those who don't want to pay attention to every calorie…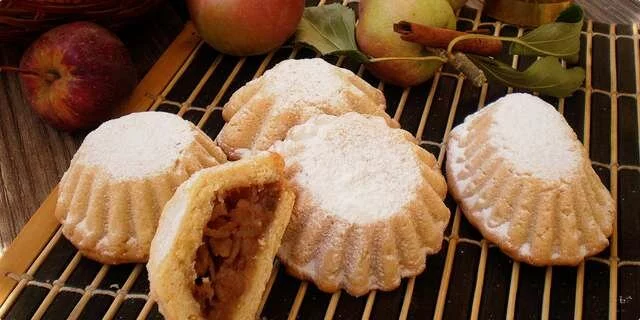 Apples, apples ... whoever loves them doesn't need to talk much about how good they are in cakes. Nothing new, just a slightly changed shape, but a very tasty shape.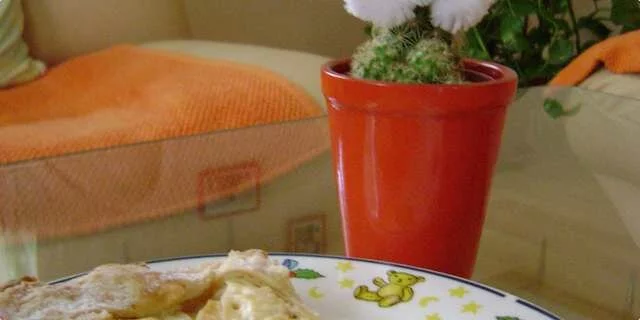 We have been in love with this blend of apples and raisins from the first moment. There are cinnamon and rum, a great combination! Recipe-Lisa.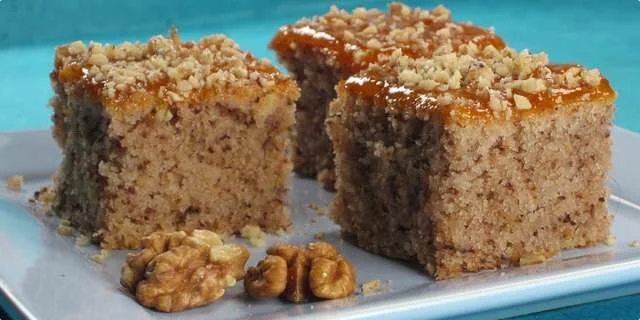 There are many dishes-jokes, especially in sweet cuisine, where ratios are very important. In order not to have to weigh everything, you usually come up with interesting "measures".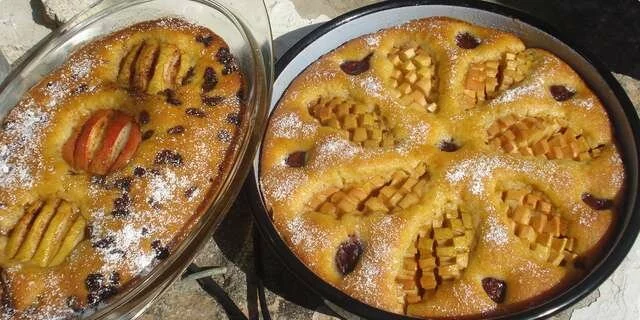 A cake for two sheets
Very decorative and soft cake.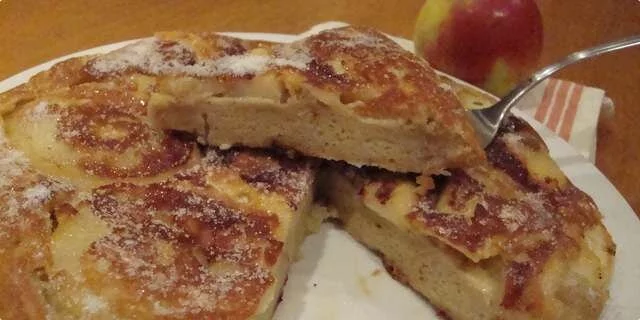 A cake from the pan
Speed ​​cake from the pan, even with apples ... there is no heating of the oven and unnecessary consumption of electricity. You need a pan with a flat lid and the cake is made in an instant.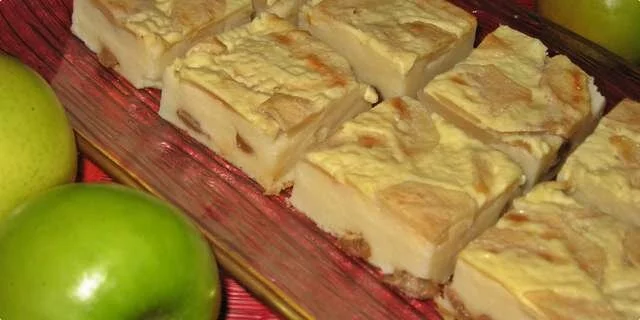 A cake of semolina and apples
something in a hurry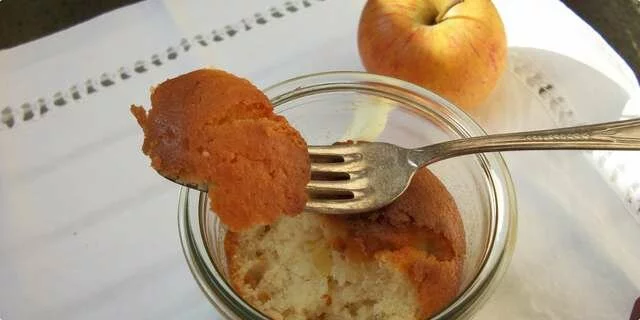 A cake with an apple in a jar
Another version of apple cakes in a jar. I've already posted one called "Gift Cake with Apple". This version is equally fine, and slightly different in ingredients. The stake can stand closed in a jar for up to 6 weeks. I like to have things like this somewhere on the sidelines, so when you suddenly need ... hocus pocus and here it is :)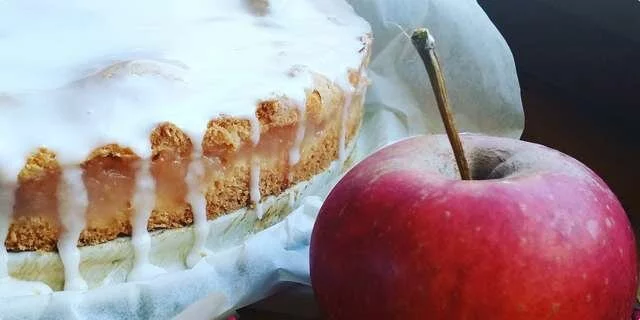 A cake with apple puree
Apple puree makes this cake juicy and special because the cake is really prepared quickly ...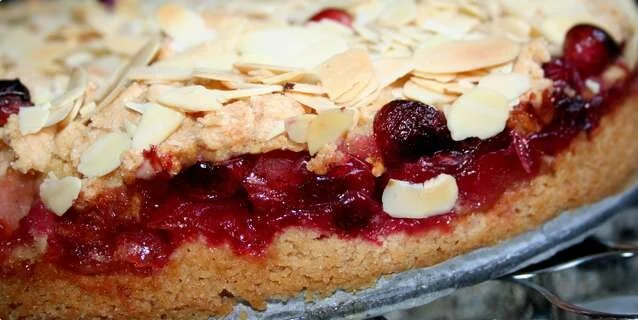 A cake with apples and cranberries
Apples and cranberries give you a wonderful taste. Serve this cake with your family or friends, with tea salt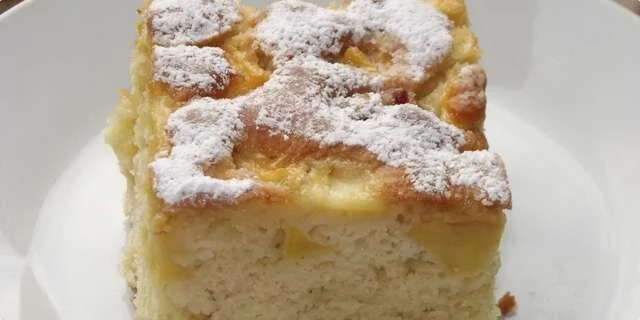 A cake with apples and cranberries
This cake is prepared quickly and most importantly you do not need a scale, everything is measured with salt.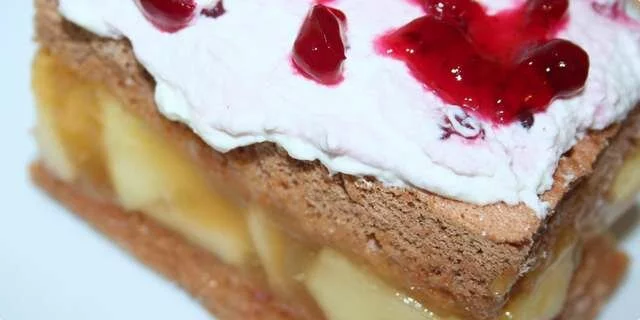 A cake with apples and cranberries
... fruity and juicy…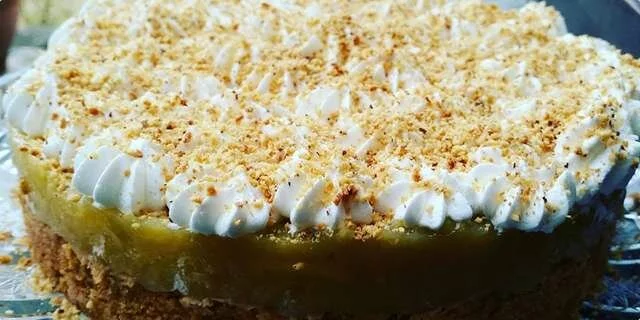 A cake with apples and hazelnuts
Super juicy variant with hazelnuts, apples and vanilla.