#

potato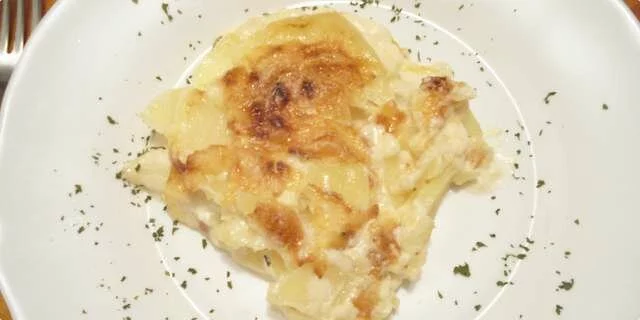 Mysterious, isn't it ...? As there is Šeherzada ,, so there is also the Legend of the Potato… 1000 ways of preparation, here is another recipe that can complement your offer when guests come without the classic french fries… It is great with fried meat dishes from meat according to your wishes… ..you put the legend… quickly in the oven and in a short time… 1001 nights begin ... I wish you a good run…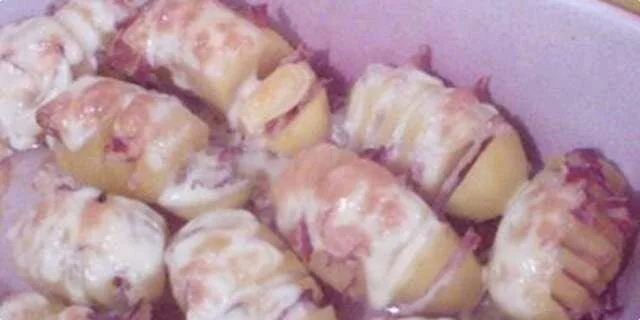 Accordion potatoes
Very tasty, my child adores it, so it's a great opportunity to not only eat potatoes in the shape of french fries :)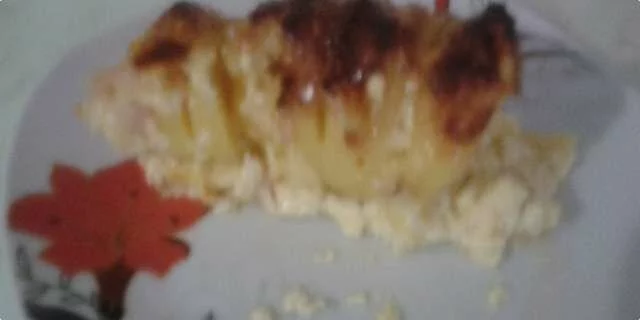 Accordion potatoes
Potatoes prepared in a slightly unusual way :)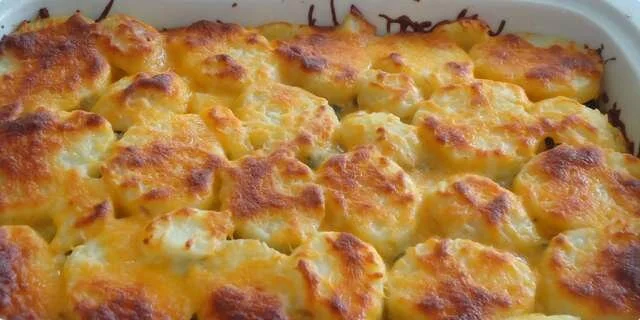 A combination of potatoes and spinach
A delicious dish that can serve as a side dish or main course.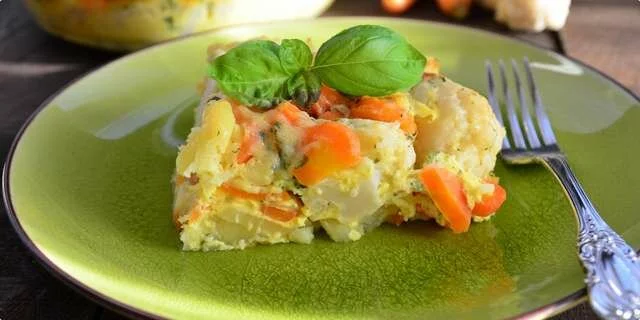 A complex of carrots, cauliflower and potatoes
This recipe is actually from a book with diet recipes, it is very light and ideal as a separate meal, and can of course also be a side dish to meat!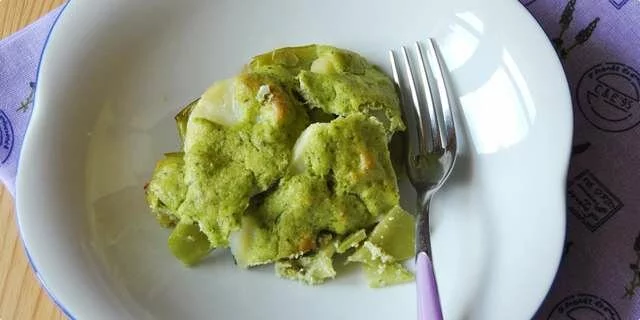 A complex of potatoes and beans with a pesto of herbs and tofu
A little spring energy on a plate, with taccole (green beans) and new potatoes, combined all with fragrant pesto with the addition of tofu.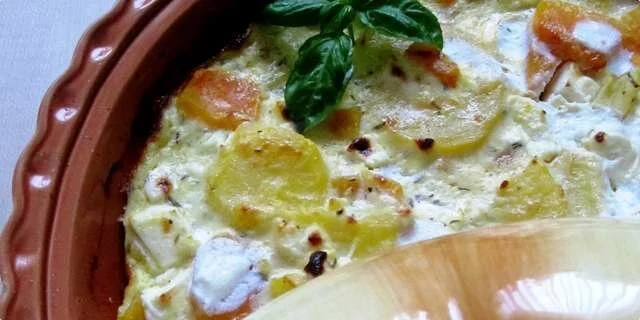 ... a dish served on its own with a green salad or as a side dish with meat dishes, equally delights all those who have the opportunity to enjoy it :)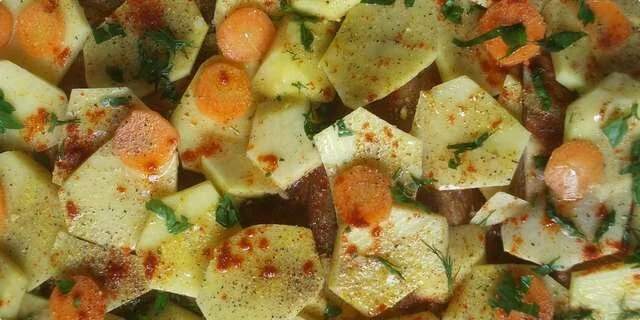 A compound with dry ribs
For all those who like to grow a mustache!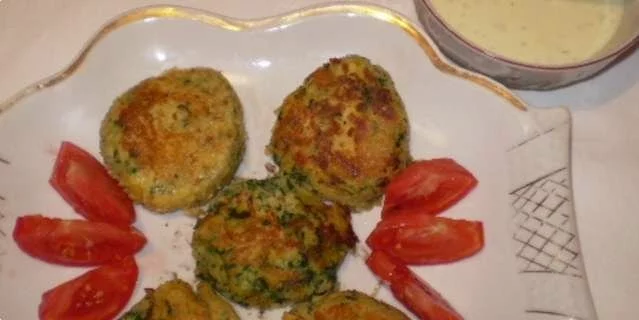 I love Afghan kabobs and this is its counterpart with chard, in a drycooker or oven, and with a very light sauce. Created during the diet and remained….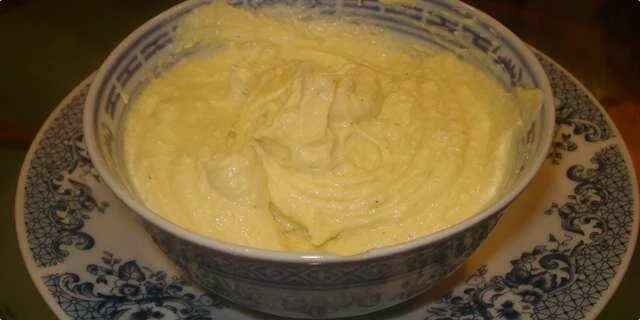 Ajoli sauce
I don't think there is a recipe for this sauce, but even if there is…, another one is not out of the question :))))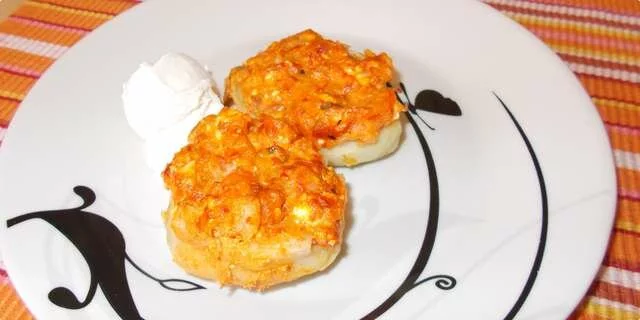 Ajvar in potatoes
A dish that is easy to prepare, and looks like it was served in a world-famous restaurant :) The recipe is from a magazine, with minor changes. Now is not exactly the season of ajvar, but all the ingredients are available in stores throughout the year, and maybe someone still has a few jars of homemade ajvar (like us :)), so I believe that this recipe will be on your try list .. .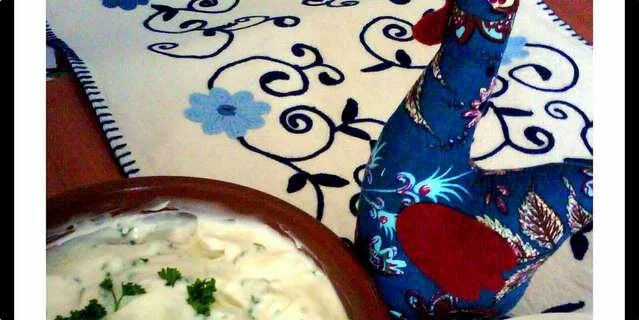 Ali-Oli potatoes
This recipe is from the province of Catalonia (Barcelona), Ali-Oli sauce is typical there. It goes well with some other dishes, but is best known for potatoes. The picture is not good because my camera was broken, so it was taken with a mobile phone: -D… what's there is je.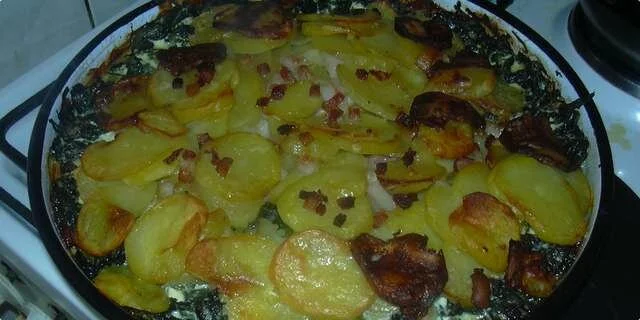 A little different spinach
It's time to clean the gardens and, by some miracle, the remaining winter crops ... I also found an enviable pile of spinach that needed to be spent somehow ..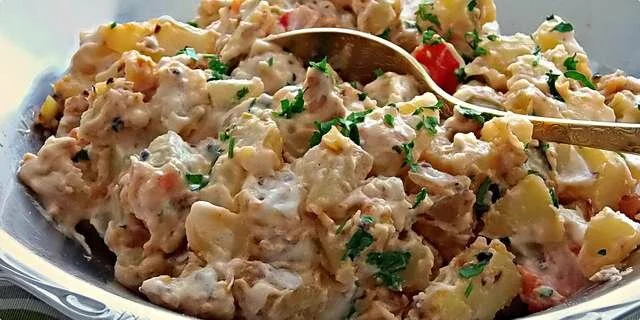 Aloo tamatar
Indian curry of potatoes, tomatoes and yogurt, very light and refreshing, a great dish for vegetarians with a salad or a side dish to any meat baked in a hurry.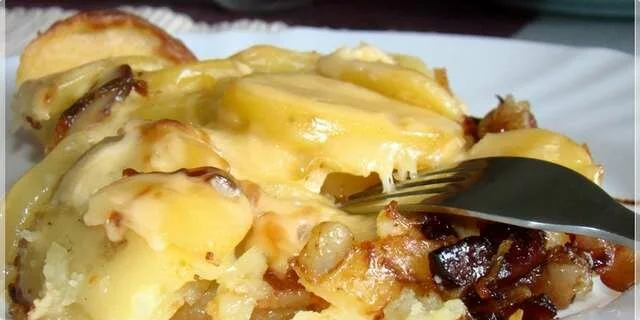 Alpine potatoes the Swiss way
A very simple, yet real winter meal, will go great after a day spent in the snow ... and make up for lost calories :)