A combination of potatoes and broccoli
I just adore this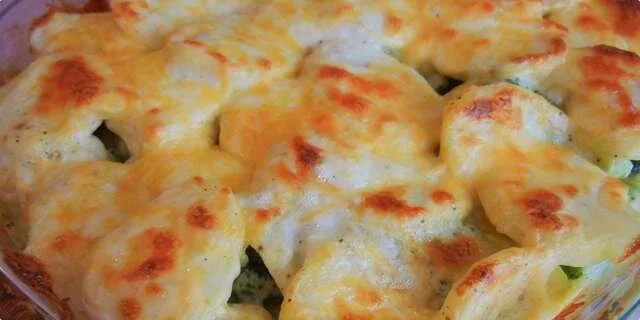 Preparation steps
Cook the potatoes in half, and leave to cool a bit.
While the potatoes are cooling, make them dirty. For the topping, fry the flour in a mixture of butter and oil until it gets a golden brown color, then add milk and spices and cook over low heat, stirring constantly, until it starts to cook. When it starts to cook, remove from the heat.
Peel the cooled potatoes and cut them into thin slices. Put them in a bowl and mix with salt, and pepper. Put half of them in a deeper pan, then put the previously cut broccoli over into smaller pieces, which we have salted and picked. Arrange the rest of the potatoes over the broccoli.
Pour over the topping, cover with aluminum foil and bake at 210 degrees for half an hour. after half an hour, remove the foil, sprinkle with cheese and bake for another fifteen minutes or until the cheese is browned.