#

vegan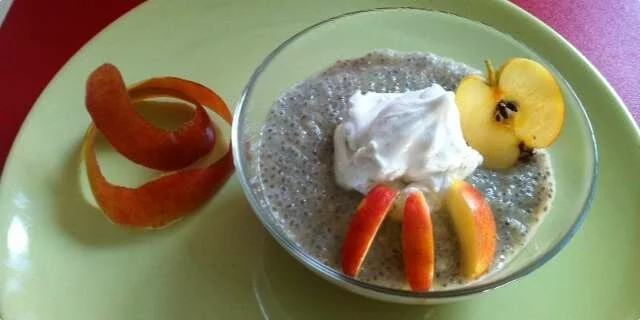 A super variation of fruit pudding (based on the chocolate I've already posted). In my opinion, this one is even better, but it is possible that it is because it is new :) And that I ate some lighter fruit dessert today. For those who follow it, this delicacy is both raw, and lean and vegan. And no sugar. 4 in 1! :) For those who don't know, whose seeds are very healthy, gluten-free, antioxidant, an excellent source of calcium and omega 3 fatty acids. And in this case a very tasty treat in a quick and creamy pudding. Ultra easy to make, no cooking, just mix all the ingredients and leave for 2-3 hours in the fridge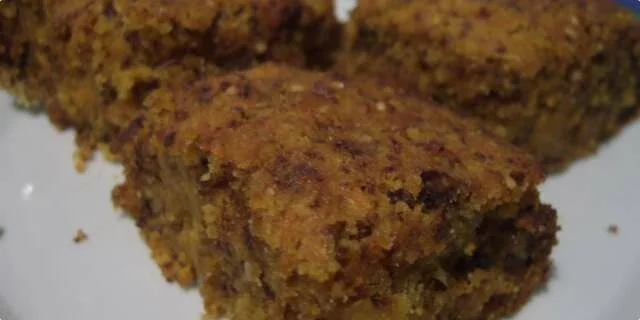 A cake for vegan friends
I always make this cake when my vegetarian friends come to visit me. Basically the cake is always the same, but each time I vary it a bit, depending on the ingredients that are currently available to me. At the request of the girls from the forum, I am posting it.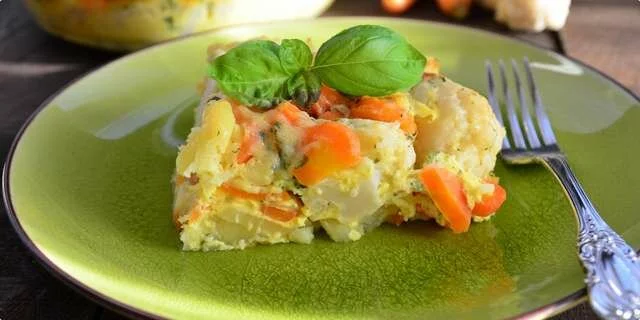 A complex of carrots, cauliflower and potatoes
This recipe is actually from a book with diet recipes, it is very light and ideal as a separate meal, and can of course also be a side dish to meat!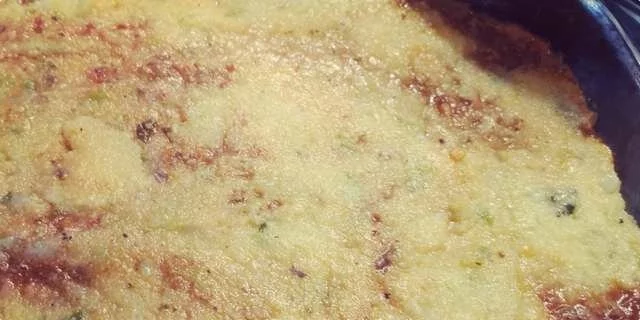 A compound of kale, polenta and veggie bolognese
A light vegan lunch full of flavor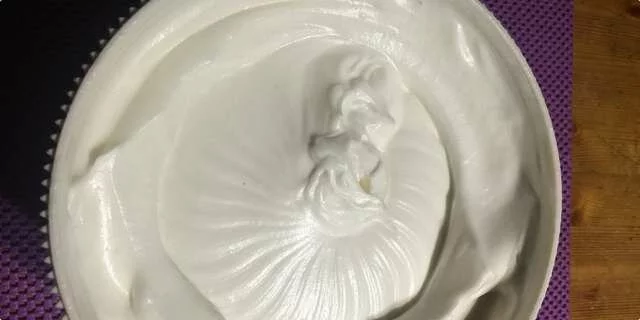 Acqufaba is a fairly new term in cooking. It is a revolutionary invention of the vegan diet, so simple, that in the spring of 2014. when it was published, it seemed like an April Fool's joke to many. Acquafaba was invented by Goose Wohlt, it has its official website The Official Acquafaba Website where you can read more about its origin .. Here's what it's all about .. acquafaba is a substitute for egg whites! Something that was an unsolvable problem in the vegan diet ... because we all know how important snow is an ingredient in cakes and pies, and how many fine desserts are made from egg whites - puslice, macaroons, meringues, meringue ... So the news of this discovery provided new possibilities for vegan desserts. Acqufaba looks exactly the same as egg white snow, the taste is very similar, the use is the same !!!! Here's how it works ..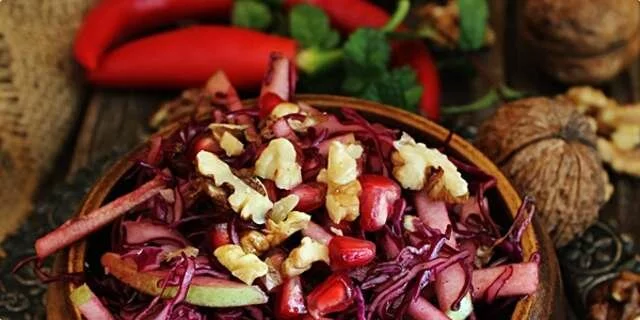 A different cabbage salad
The book "A crumb every day" says a salad that you can eat and it really is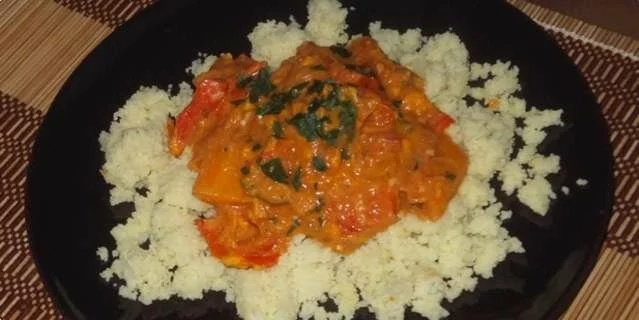 African stew
A dish that is very easy to improvise with a variety of vegetables. Spices and ... peanut butter at the end are important :) Since mine is completely improvised, there are no exact proportions of ingredients, but everything is to taste and according to what the fridge currently has.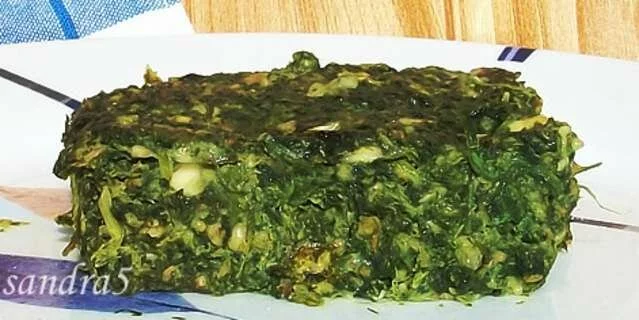 A healthy spinach topping
Very tasty and healthier :)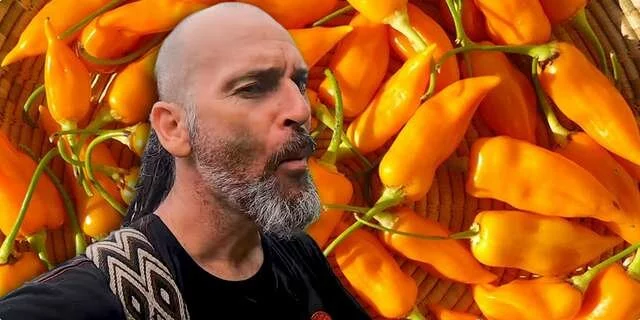 Ají
My mother-in-law's ferocity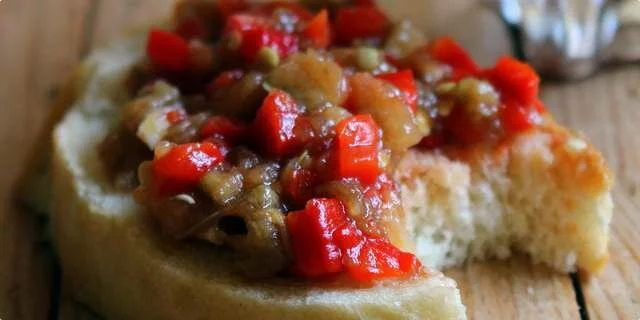 Ajvar salad
this salad was always made by my grandfather's friend ..... and it's more beautiful to me than real ajvar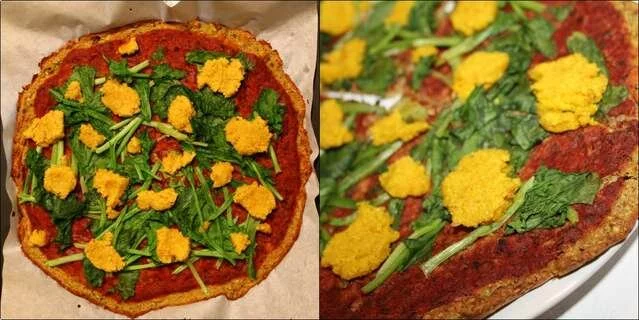 A little different pizza
vegan pizza without flour with a base of zucchini and chickpeas. and it is possible. : D worth a try.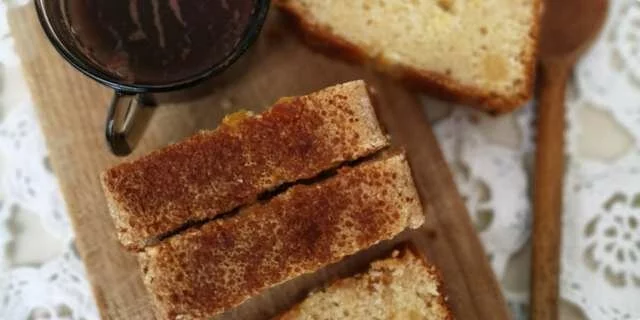 All vegan fruits
Juicy sweet bread with candied fruit, without eggs and butter, try .. :)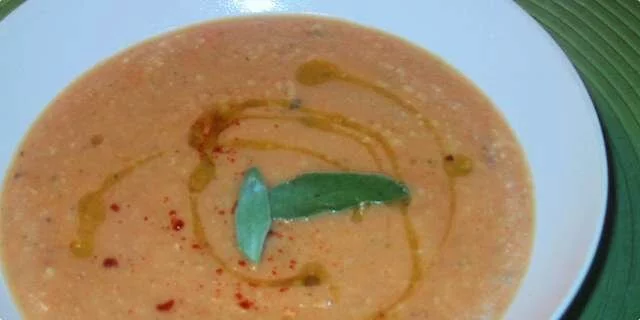 Almond and sage carrot soup
Medicinal, fragrant sage is a wonderful addition to pasta or potato dishes. Fry the fresh leaves in a little butter and pour the resulting sauce over the gnocchi - lick your fingers. Sage is also perfect as a spice in soups - this recipe combines three distinctive flavors, three super healthy foods - into one new, aromatic and nutritious experience.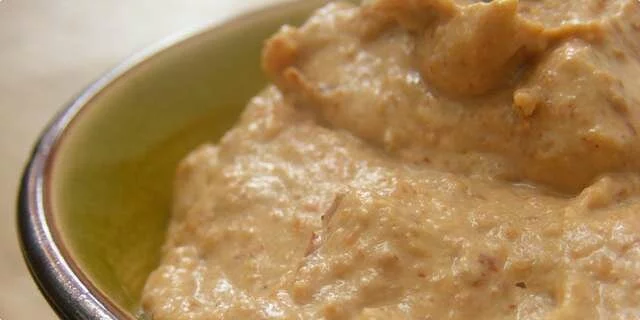 Almond mayonnaise
..which you can eat without any remorse, we all already know how extra healthy almonds are because they contain those healthy fats… and there is a theory that we should eat 6 almonds a day to cover the need for most vitamins and minerals ..