4 tortillas
A small recipe for great pleasures :)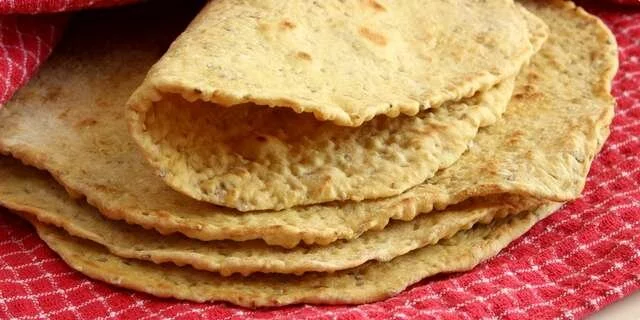 Preparation steps
Mix flour, sesame seeds, baking soda and salt, add water and knead a soft dough. Divide it into 4 balls and leave covered for 10-15 minutes.
Roll out each ball thinly, 18-20 cm in diameter, on a floured surface.
Bake the tortillas on a heated pan with a thick bottom on each side for no more than 1 minute. Cover the baked tortillas with a cloth to retain moisture and pliability until served.
Serving
You can fill tortillas prepared in this way with various fillings of vegetables, chicken, minced meat, etc.
Advice
If the tortillas become stiff after standing for a long time, heat them briefly in a pan or microwave until they soften and become pliable to serve.