#

chicken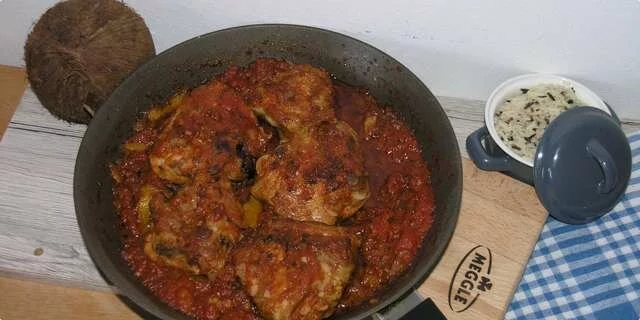 Delicious, spicy and unusual - a quick and inexpensive way to get a healthy lunch that you can adjust to your taste as you wish. The original recipe also used freshly grated ginger, coriander leaf and cumin, which I decided to omit and adapt more to my 'Mediterranean' taste - but I recommend that you do not omit the lemon peel, because it is the mild lemon aroma that gives this dish a special charm. ...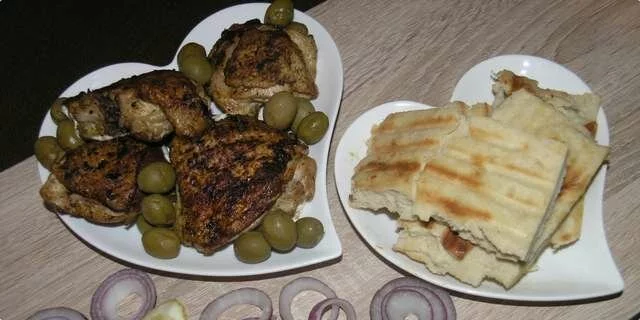 With the addition of garlic and lemon, meat like chicken gets a special taste that will delight you if you are a fan of spices, spicy and spicy foods that are common in the Middle East.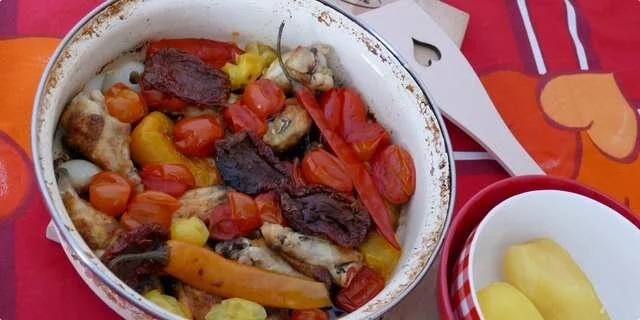 A classic dish from Morocco - chicken with lemon, onion and olives, which is baked in Tagine dishes (earthenware dishes with elongated lids), but in my case the dish is baked in an ordinary pan, covered in the oven. I completely changed the recipe because I didn't have lemons and olives, which I believe would give the dish a special flavor, as did the ginger I only use in cakes. In any case, my method of preparation was quite good enough for me.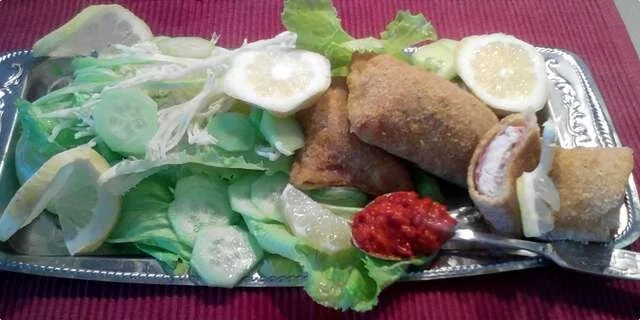 Chicken fillets with mozzarella and ham..breaded, baked in the oven ...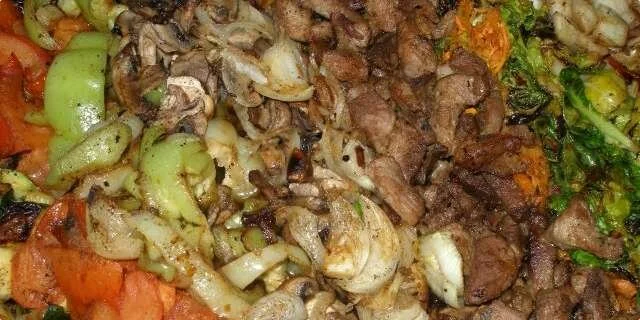 Either in a wok or in a deeper pan, gently soften as many vegetables and a little meat as possible. Serve colorful and put some of everything on a plate. The plate is full and the stomach is too satisfied.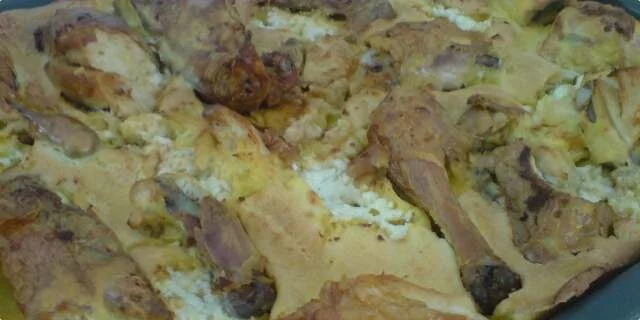 How to roast a chicken without always (at least like me) with potatoes and vegetables or grinders, or most often all that đuture… Complete dish. Fine. Very nice… We always fight over the dough :) And it doesn't work if it's too much…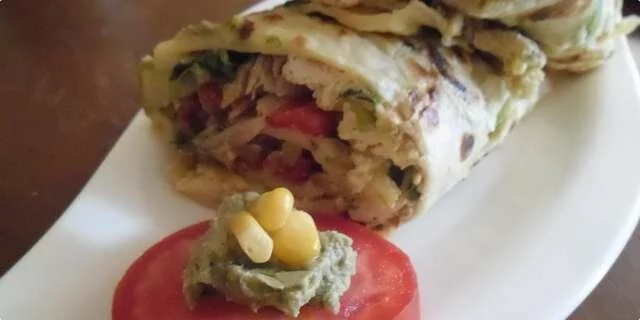 A bundle for Ellen !!
Intensified training before the national championship is very exhausting for my granddaughter and that is why she needs a lot to bite.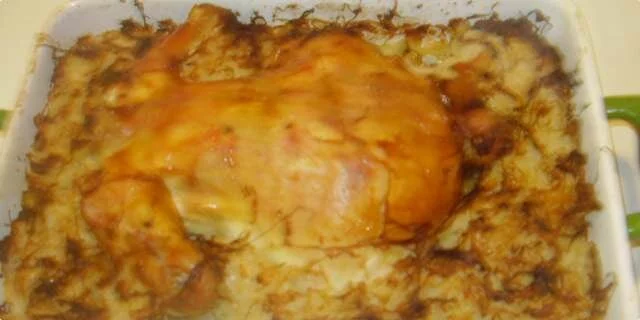 A chicken in a cabbage nest
An ideal dish when you have a lot of other work to do. Put it in the oven and you are free.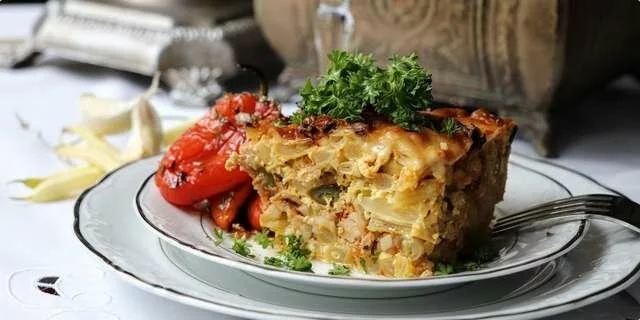 A complex of yellow beans and rice
We almost went to the farm to pick green beans, we looked for our beautiful buttermilk, we didn't find it here, but we found a yellow, so-called pencil of green beans, so when there is nothing else, she can ... it's important that it is freshly picked from the farm ...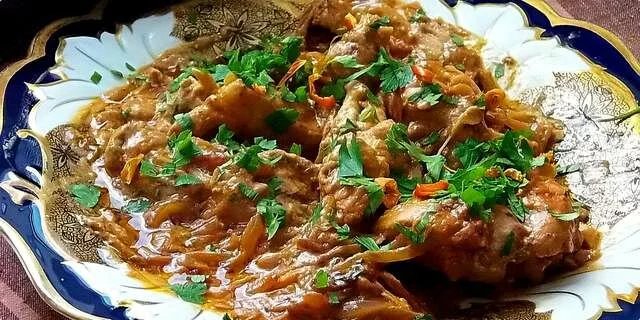 Adaraka zikana / adraki murg / Indian chicken roasted in onion
I found two names for this dish, so I wrote both. Indian chicken marinated in yogurt and baked in onion served hot with rice. Enjoy !!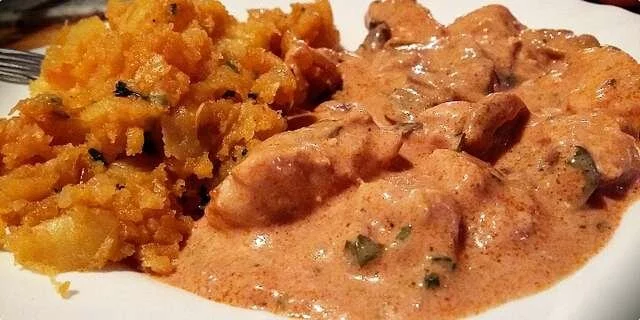 A different chicken with cream and mushrooms
A little tasty variation on the theme "chicken with cream and mushrooms" ... :)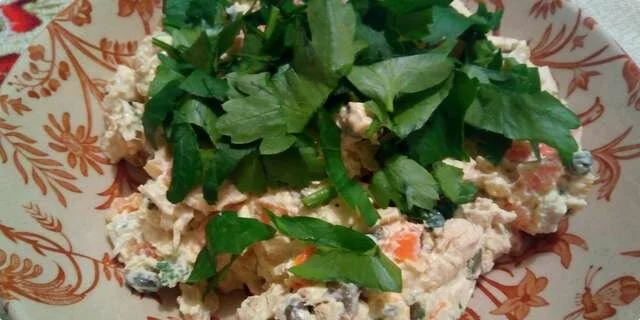 A different pate than chicken and vegetables
Slightly different pate, fine, tasty, ideal as a cold appetizer .. with vegetables and capers .. :)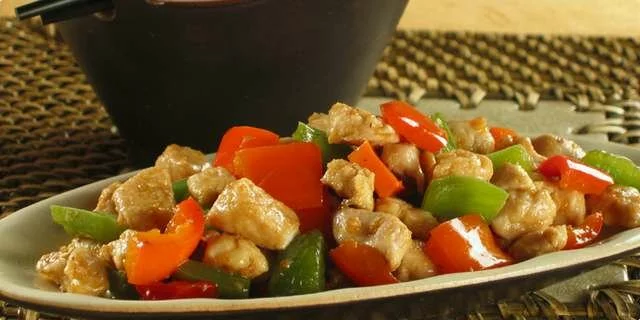 A dish of three colors
Crispy peppers, red and green; diced chicken and unavoidable spices of Chinese cuisine - ginger and soy sauce are the main ingredients of this aromatic and visually attractive dish.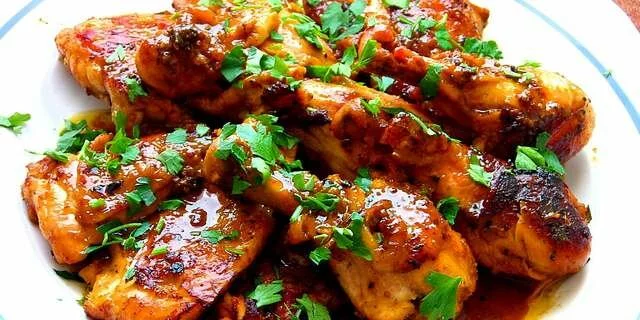 Adobe chicken (adobong malok)
Chicken adobo is the most famous Filipino dish, it is a slow-cooked chicken in fine spices, this dish was brought around the world by the Spaniards, so in South America they even consider it their own. marinade and then roasted. Once you try this dish you will discover a new dimension of chicken flavor.