#

strudel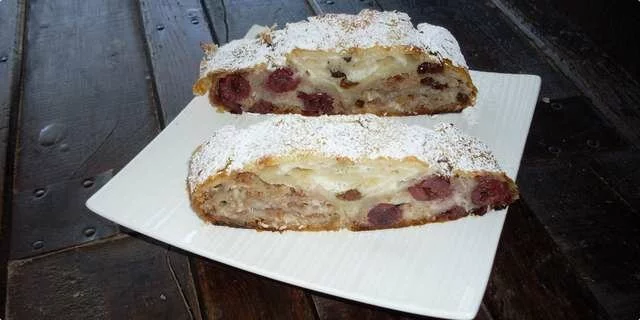 I ate strudel with apples, then with cherries, and I haven't baked it with cheese for a long time. Contemplating that dilemma, I remembered that old women's anthem - "we've got hips, we've got thighs, we don't discriminate against pies", so I decided not to discriminate today either. This is the first time I ate this stuffed apple strudel with my aunt Buba. Before her fillet and toppings, my strudel would somehow flatten out after baking and just lie on the plate without too much life in it. When Aunt Buba prepares a strudel in Rovinj, the cinnamon is heard up to Groznjan, and then down through Motovun and Beram to Pazin. There he somehow turns east, even Ucka can't stop him. This is how he reaches Karlovac, where the entire Smiciklasova Street coughs from a cloud of cinnamon over the city. And a couple of years ago, I heard on the news that half of Leo Tolstoy Street in Pancevo appeared under the cover of Buba's sugar pillar. I think it was just like this, unless I lied a little.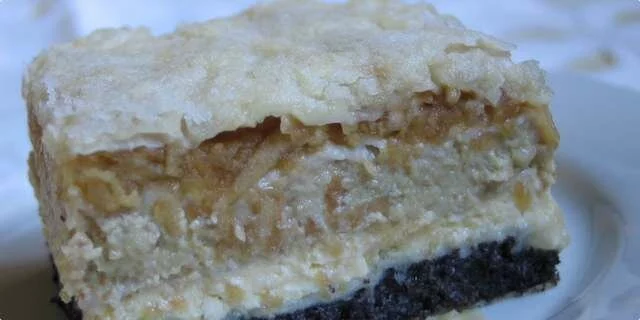 Poppy seeds, cheese, walnuts and apples…, all in one cake… Rich, fine, caloric…. For those who don't need it, and for those who don't want to pay attention to every calorie…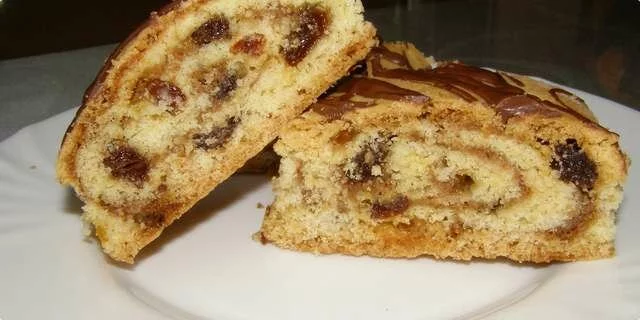 A home friend
The most crispy mini loaves ..... third loaves (after crispy loaves, croissant loaves) and this "friend" obtained and tried at work by a friend ... and now I share it with you friends .... Tomislava-thank you !!!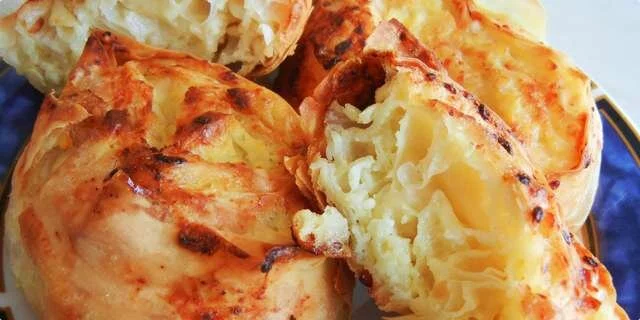 A little different cheese pie
My family and friends always have a smile on their face when I make this cheesecake :-) It's nice hot, but also cold. It's a must for me if we go on longer trips.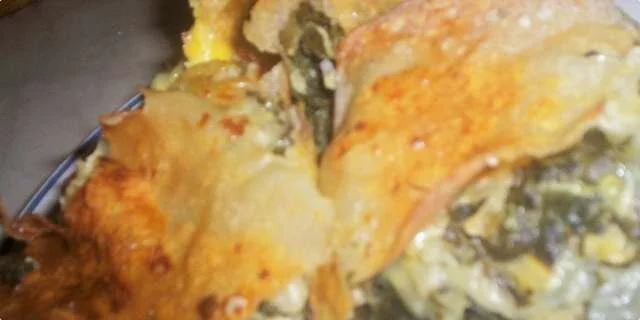 A little different vegetable
We continue with "meatless" recipes…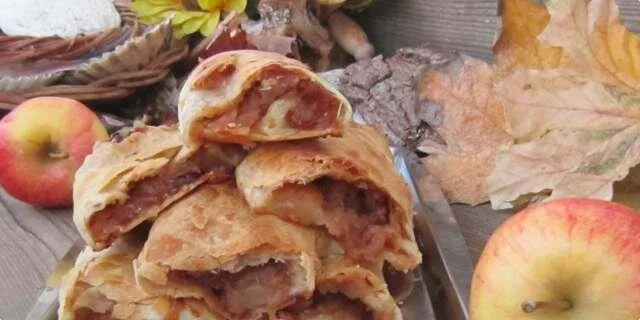 Almaretesh ♥
by Hungarian almaretes or apple strudel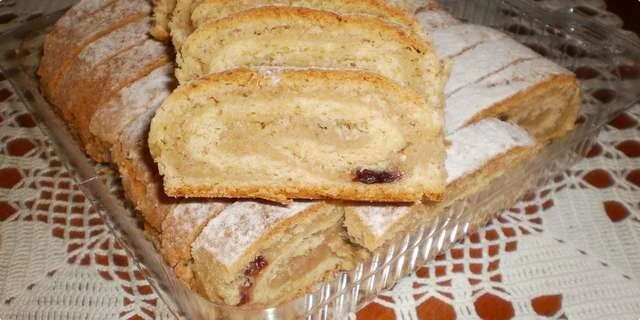 Almond
This recipe was kindly given to me by the member of the Association for Culture, a table from Kraljevica, Mrs. Eda Bobuš, via the Facebook group Rijeka enciklopedia-fluminensia (REF). I highly recommend it. he's great.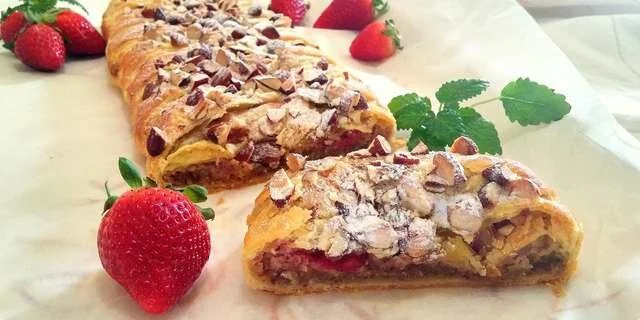 Almond and strawberry pie
She delighted us!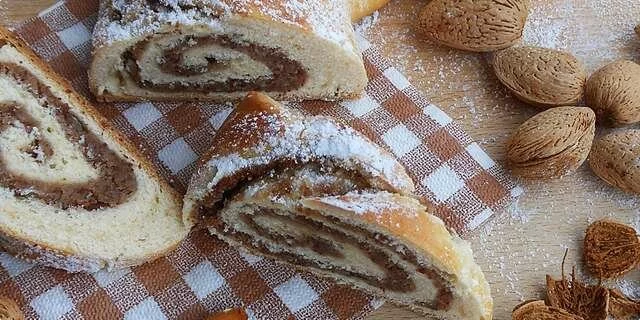 Almond wreath
If you like hazelnuts, I can freely replace almonds.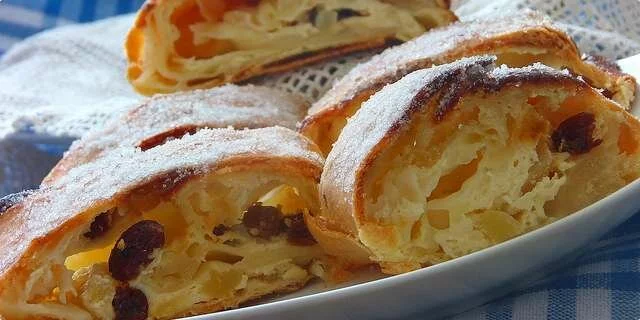 Altbayerischer Topfenstrudel (cheese strudel / Bavarian)
Old Bavarian cheese and fruit strudels. A very famous recipe, but read it, maybe you like it.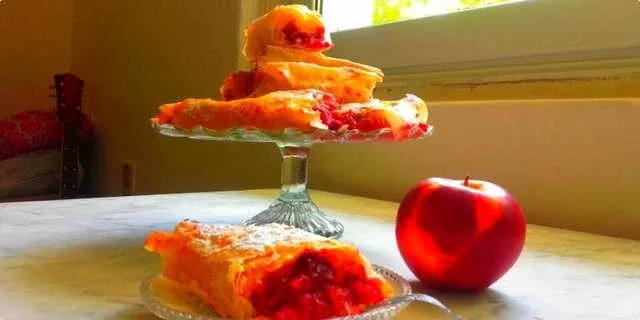 Amarena strudel with cherries and almonds
I will share with you another old recipe that has been in my family for a long time. We have an Amarena cherry in front of the house, of which my Nona would make the most delicious strudel in the world. Today I decided to make it according to a wonderful old recipe and I will try to convey that aroma to you!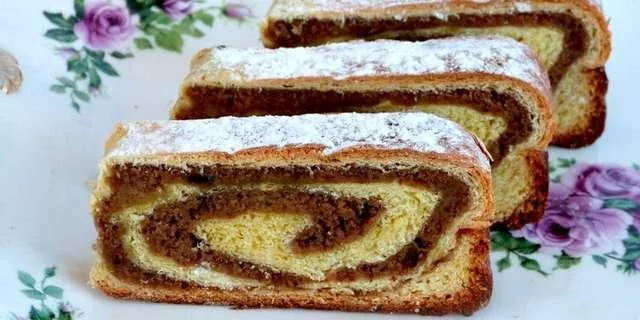 Ana and I have two things in common. One is that we are both small, and the other is that we are very bigeeee when it comes to the love of cooking. Surprise for Ana from the heart .....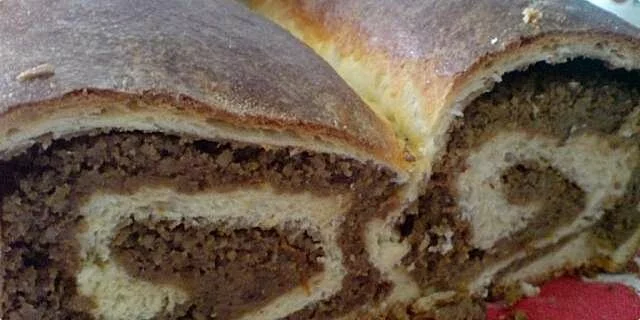 Andrea's best nutmeg
Walnut prepunaaaa fillet! According to that rule - as much flour as many nuts! :)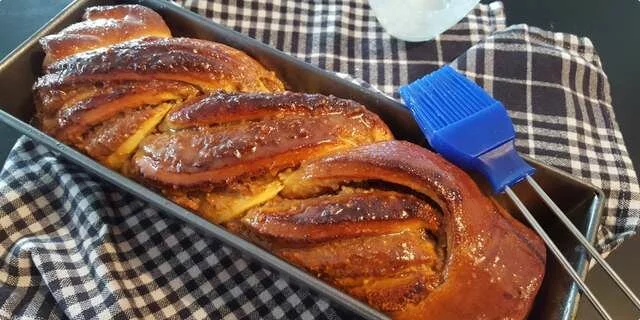 An intricate walnut tree
Simple and very nice with tea or coffee, after lunch ... anyway :)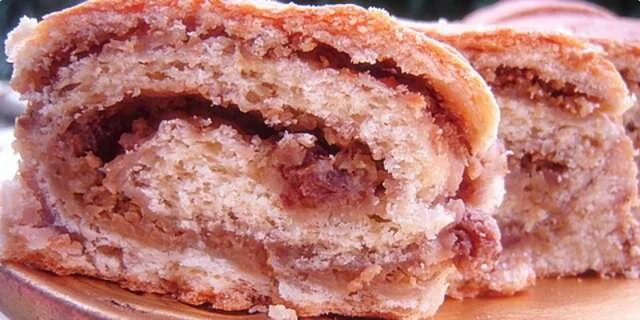 Anna's mother's walnut
I have been keeping this recipe for a couple of years now. It was given to me by Ana, a friend from Krk. Ana says that it is her mother's recipe, hence the name. It's really nice, try it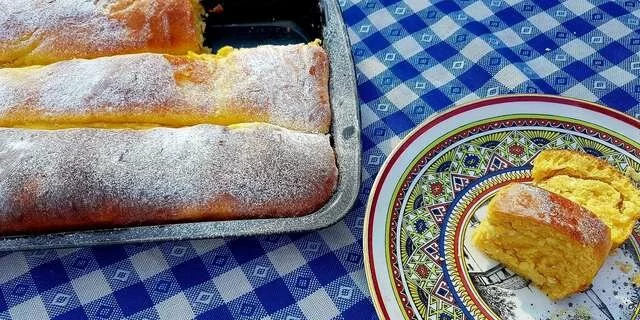 Antique raised cake
I remember the smell from my childhood; freshly baked leavened cakes in a wood-burning oven. Today I bring you just such a recipe.