#

pasta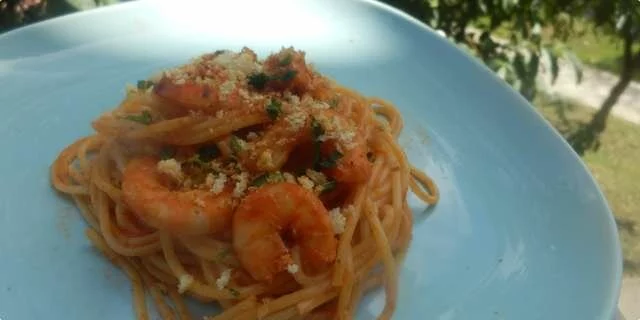 I'm celebrating the hundredth published recipe with this modified Jamie Oliver dish. I hope there will be at least a hundred more and I will continue to try your great recipes.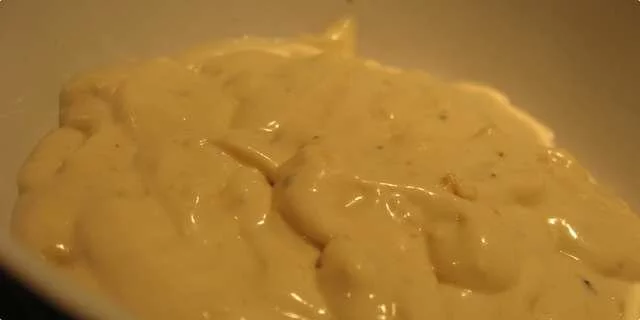 Hmmm, what to do with homemade ravioli without killing their taste? So let's try this…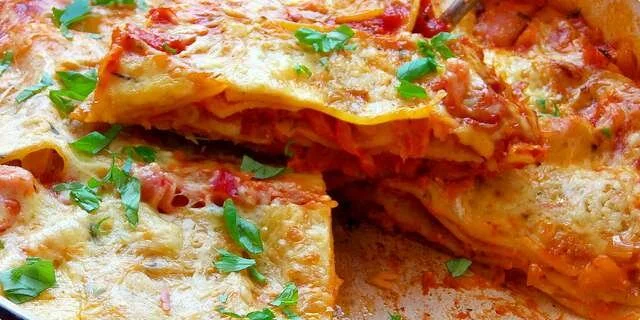 Phenomenal recipe ready in an instant. When you don't have much time to cook and you like lasagna, remember this recipe. The recipe is from the pages of Weight Watchers.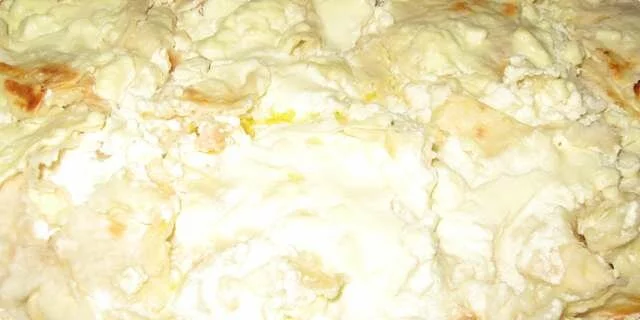 Achma
Achma is a traditional Caucasian dish, it differs in different regions. This is an Abkhazian recipe. It is very popular with us, it is sold on every corner.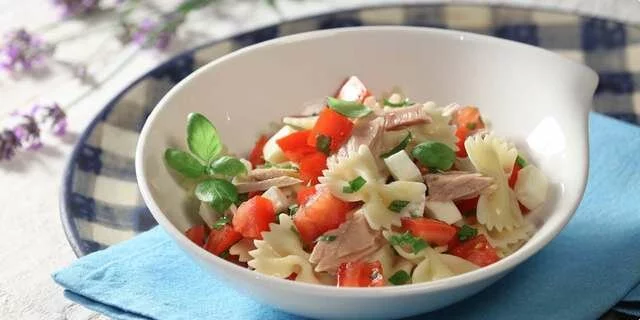 A cold salad warmed by passion
Turn a salad of tuna, pasta and mozzarella into a light stand-alone dish, and left in the fridge it will refresh you throughout the day in the summer months.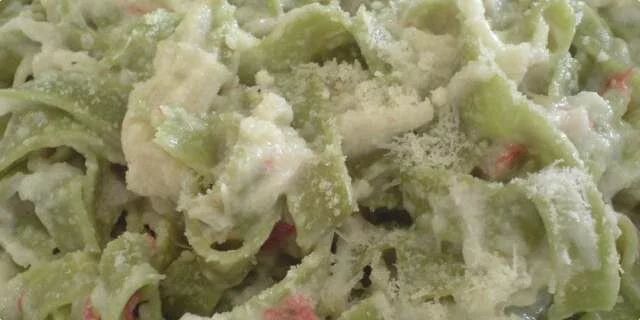 A combination of forest and sea
To surprise my family with one atypical combination, I came up with a few incompatible elements and turned them into a great blend. If you like the taste of dried chanterelles in a combination of surim sticks and shrimp, as well as green fern with branch padana, let them rush.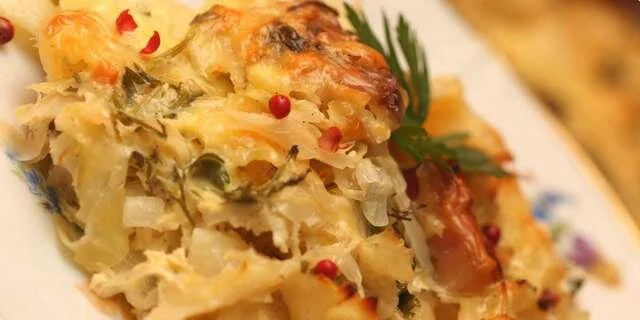 A combination of sauerkraut and pasta
I really liked this combination, I hope you will like it too :)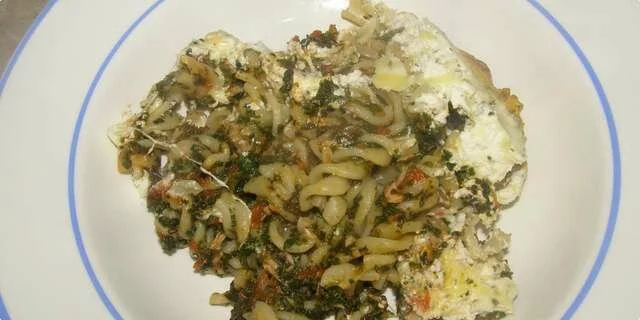 A complex of pasta, spinach and tuna
today's lunch was liked even by my little one, although he doesn't like spinach otherwise - he was looking for another plate and that is really a rarity ... !!!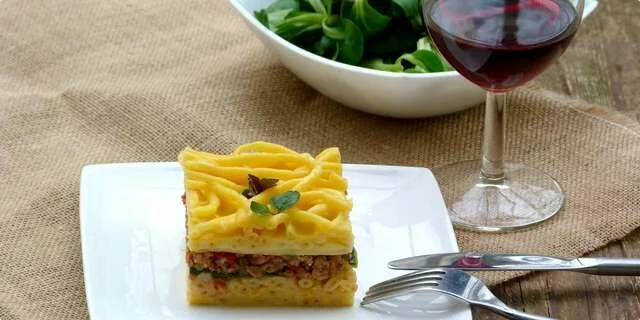 A compound of macaroni, meat and zucchini
I love complexes, a multitude of flavors, hot or cold, lean or meaty. This one has grown on my heart!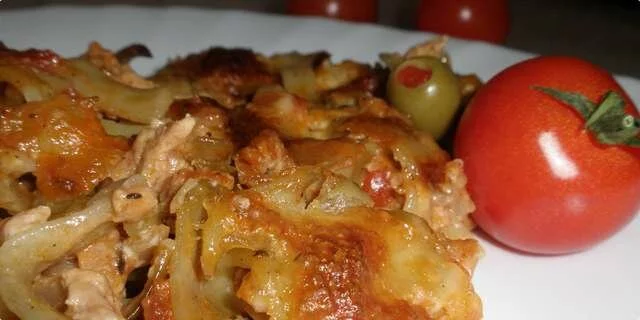 A compound with a touch of Greece
Soy ham, feta, olives ..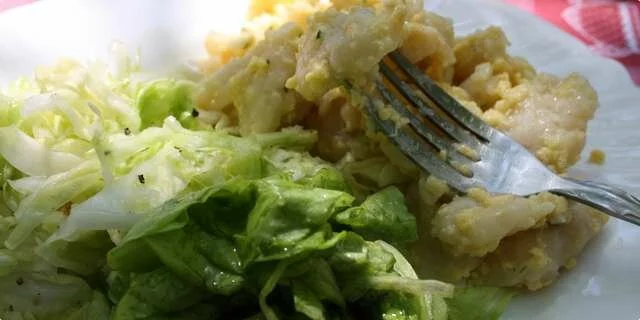 Aernokle
Simple, fast and fine.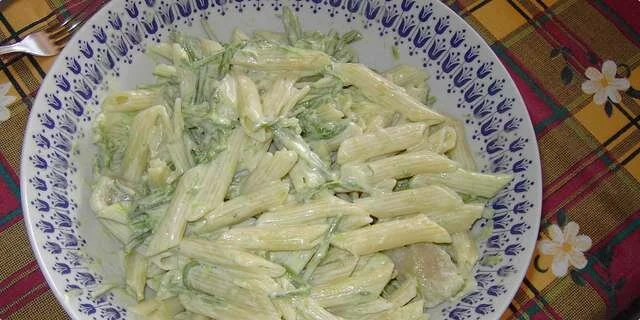 A gentle hug of asparagus and sweet cream
"Gently, gently, more gently…" once sang Jura Stublić, singer, for me one of the most cult urban bands: "Film". And this is tenderness, though not songs but food. When they embrace the tender green asparagus with the intoxicating taste of sweet cream and are joined by Camembert cheese, then they enjoy only the delicate palates. Well, make sure.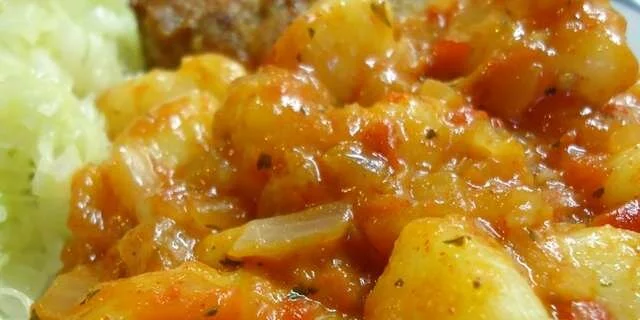 Ajvar and onion sauce
quick with gnocchi or some pasta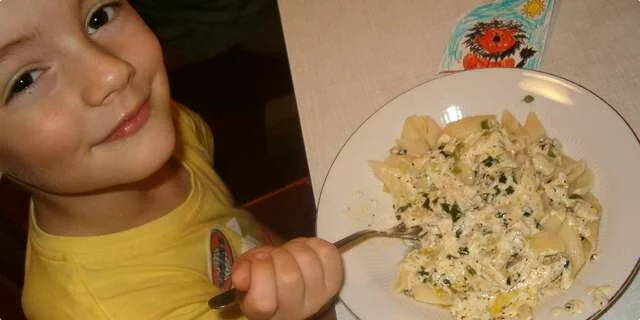 Alexander Pasta
According to the idea of ​​my son (4.5 years old) who reserves all the rights to this recipe :) So, last night he ordered pasta and gave precise instructions for preparing the sauce, Dad and he realized, I painted, tasted and was delighted with the taste, but really. He personally chose the spices according to the scent….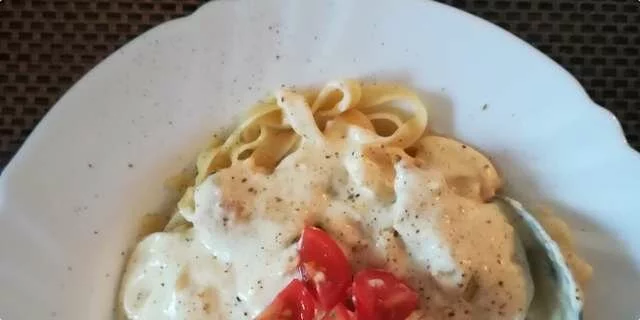 Alfredo pasta with chicken
I tried this recipe a couple of weeks ago with a friend at dinner and it's great! It's quick to prepare and delicious - great for quick cooking, and a little different from what I generally make for dinner.