#

appetizers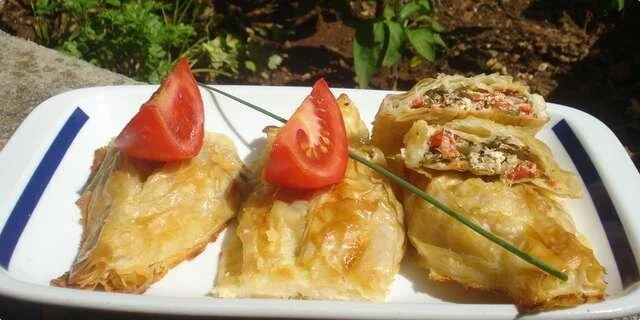 Accordion surprise
A neighbor gave me noodles because she went to Zadar until spring so I used them for this dish.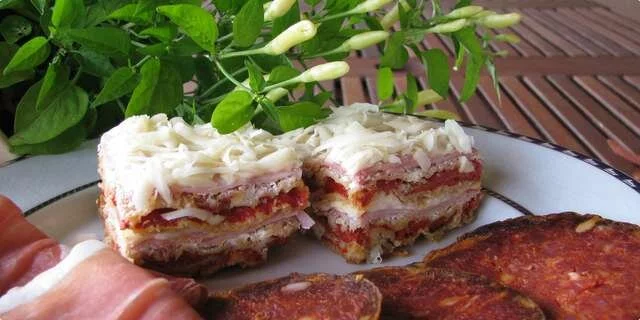 A complex of fried red peppers
The markets these days are full of red peppers, the so-called horns, which are needed for this fine side dish, which can be both an appetizer and perhaps a stand-alone dish. Who loves peppers, will adore this compound. There are no precise measures, it all depends on how many peppers you eat. I'll write the procedure, so you'll see that it's not a problem to estimate how much you need.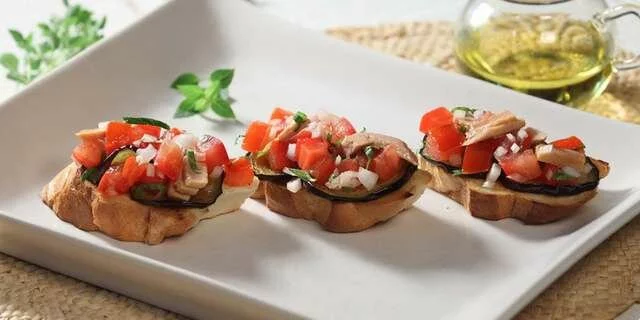 A crunchy surprise
The perfect brunch on board will delight both large and small sailors, whether they are eggplant or zucchini bruschettas, with tuna they are always a winning marine combination.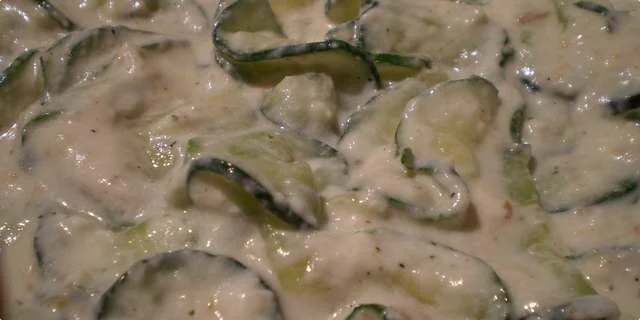 A different cucumber salad
Old bread paste is very often used as a "foundation" for various salads, and this is one of them… On hot summer days, this salad is often our whole lunch… The orchestra reminded me of this recipe with its recipe for Skordalja…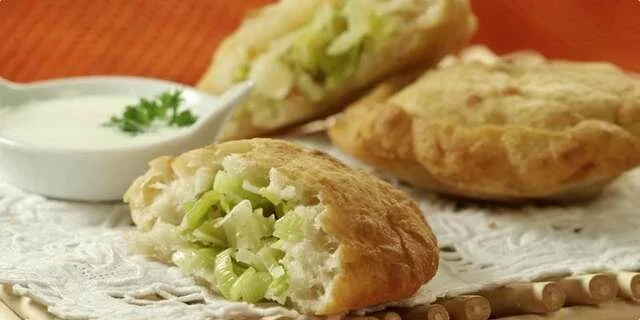 Afghan sick
Bolani is a dish made of thin bread dough. It can be stuffed with potatoes or leeks. We prepared it in the form of cakes with leek filling and the inevitable yogurt.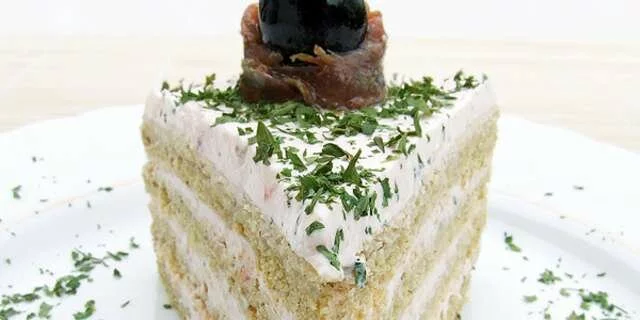 Agathina 'tortica'
How to make a cool priji birthday cake that doesn't love cakes ?! :) You take a couple of ingredients he likes (who says parsley can't end up in / on a cake ?!), combine them so that a glass of wine fits next to them (so we have to make a toast, right ?!) and… voilà! :) I hope you like this savory cake; hepi brzdjej, lipa moja agatha:) *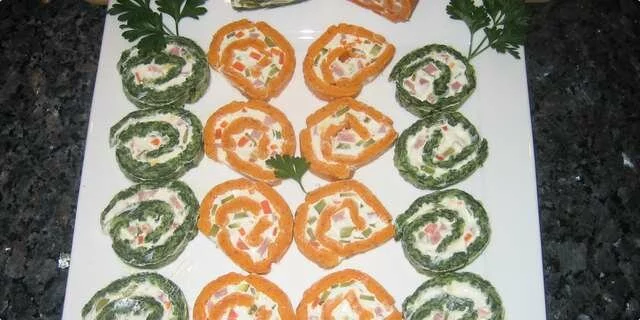 Ajvar and Spinach roll
There are a lot of cool recipes for these two rolls and this one is to my taste….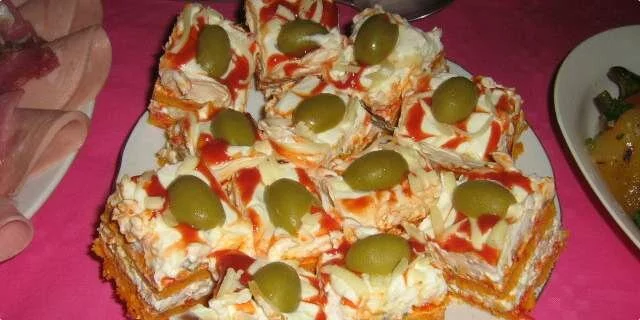 Ajvar cake
i love cakes… sweet or savory…. this one is salty and suitable for larger celebrations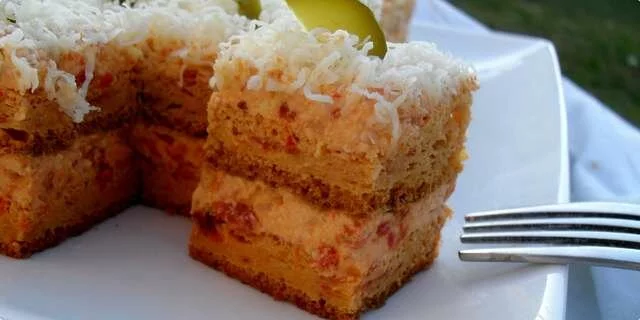 Ajvar cubes
It had already become a local joke. For years we have been going to a friend's house for glory and every year we ask Maja, the housewife, for a recipe for this salty cake. When I say "we seek" I mean all of us women who come. And some husbands. Maja immediately accepted and answered: I want, here's just a little, I'll bring a notebook, go for that famous notebook and come back with another plate of pihti, soup, sarma, wine, with all the celebrations except the notebook, and it lasts and lasts for ten year. And last year, Maja brought out an appetizer, as if from a cannon: Mother, mother, give me that recipe for this one with ajvar, and all the guests will laugh at the same moment! But that's why this summer, extraordinarily, I took a picture of that recipe and here it is, great Ajvarka or in my version of Ajvar Cube.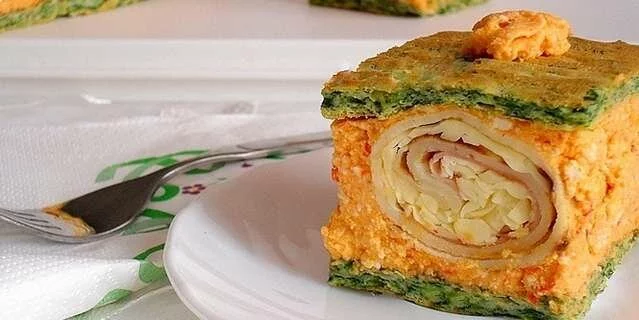 Ajvar cubes
Beautiful and decorative cubes, decoration of every table ... ideal for celebrations, birthdays and holidays !!!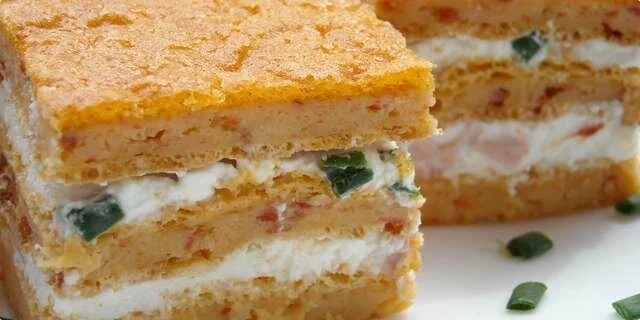 Ajvarka
Great thing for ajvar lovers, and it also looks very decorative.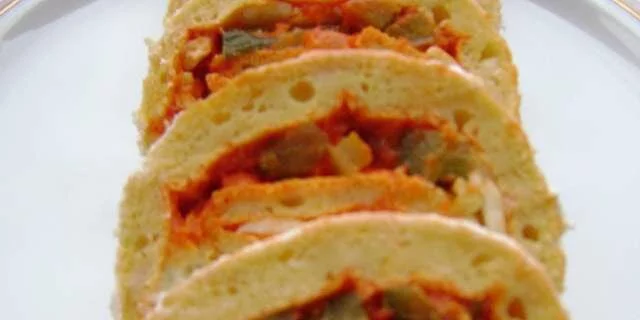 Ajvar roll
I looked at a few similar recipes and due to small differences I put the recipe, I hope the excess does not hurt my head!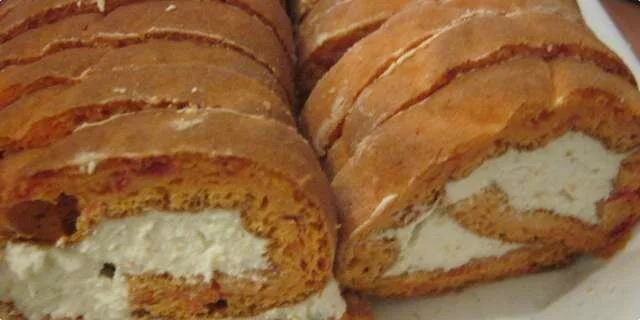 Ajvar roll
When it gets cold, my appetite immediately improves ...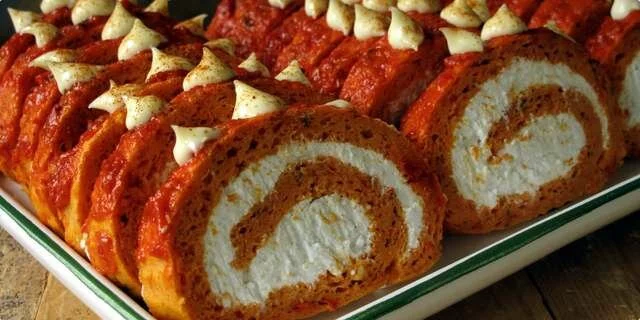 Ajvar roll
here is finally my first recipe….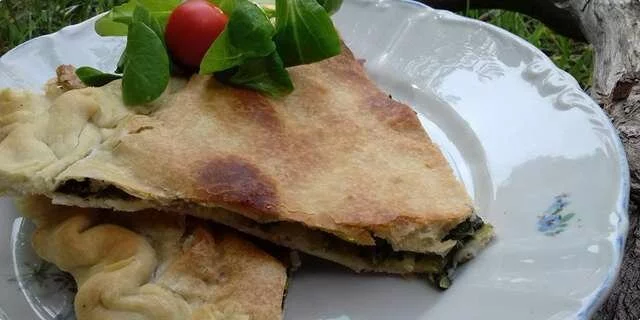 Ala soparnik
Soparnik is something we love very much, but in the absence of chard with the addition of leeks, it turned out perfectly and this soparnik of mine.