Ajvar Bread
Čevapčići, skewers, burgers and, don't forget, Ajvar Bread!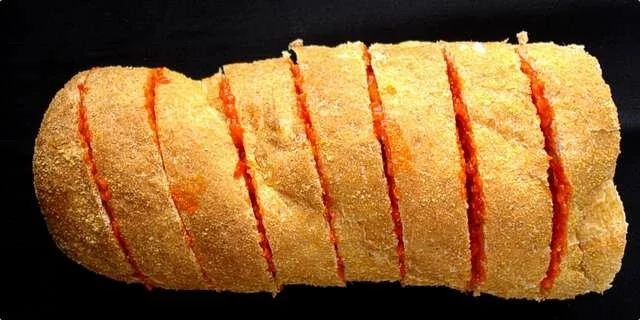 Preparation steps
Cut the French bread in half or three pieces. Then cut each piece of bread into slices, but be careful not to cut them all the way to keep the bread in one piece.
Coat each slice between the ajvar, on one side if the bread is fresh or on both sides if the bread is several days old. This will keep the bread moist for just as long as needed.
Wrap the bread in aluminum foil and bake in a preheated oven at 180 ° C for 10 minutes. If you're in a hurry, put bread without aluminum foil in the microwave for 1 minute, and that's it!
Serving
Serve Ajvar Bread with grilled meat.