Today's selection
Soups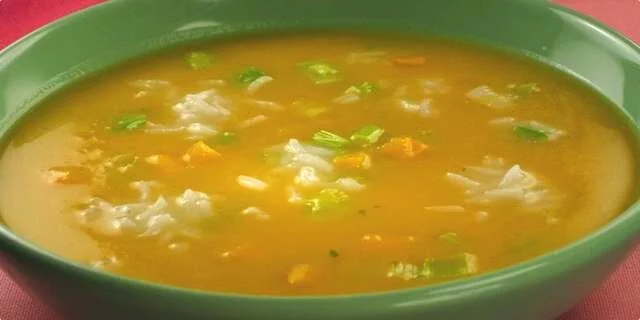 Pumpkin soup
Autumn grayness and lack of sunny days will simply dispel the pumpkin soup that invigorates and warms.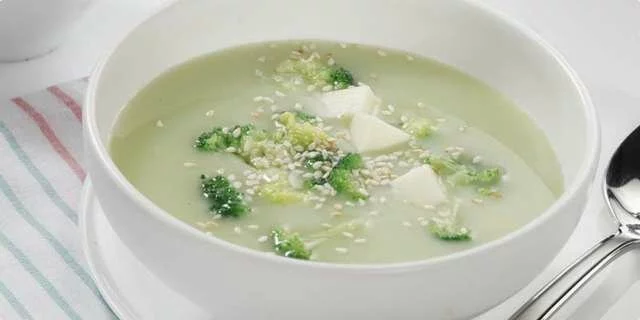 Broccoli and cauliflower soup with cheese
Cream soups are already almost as popular as hearty, translucent ones. Instead of the usual pasta, potatoes, etc., you can mix cheese cubes into the soup. It will surprise both your family and yourself.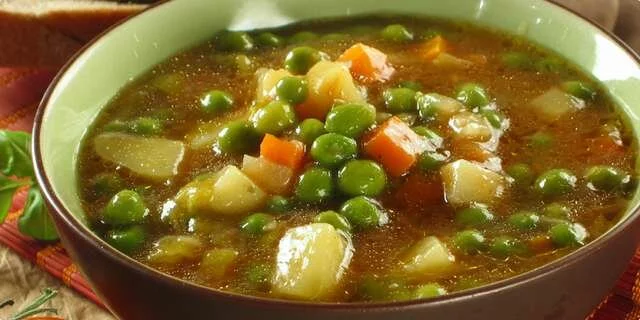 Casserole
After recreational thrills in the snow, board a vegetable stew, and rush off into a cheerful conversation! As you prepare it, the mixed vegetables will enthusiastically "scream" in the hot oil, just like skiers when the first snow falls!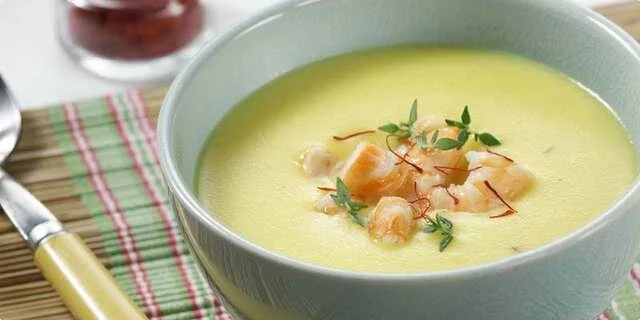 Potato soup with saffron and shrimp
Enrich the usual thick potato soup with saffron, which, in addition to giving a nice yellow color, will also be responsible for the new taste.
View more soups
Main courses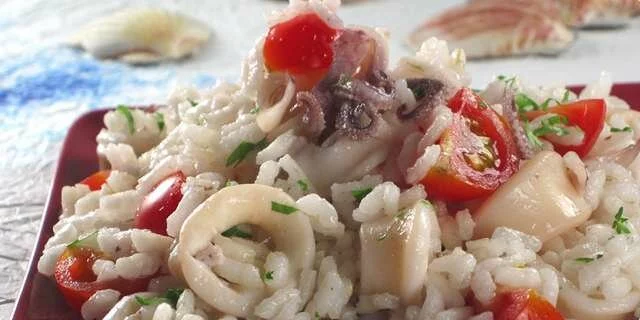 Squid salad
Loligo vulgaris "or" the most famous mollusks - squid, are more than welcome in the summer. Prepared for a salad, they can be an appetizer or a main dish, and to make the salad as juicy and aromatic as possible, read the recipe and discover the trick.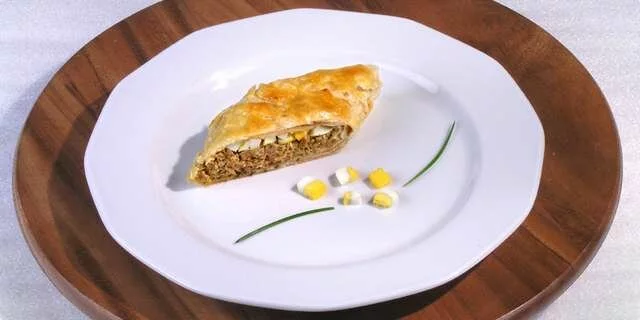 Meat loaf with eggs
Meat loaf for lovers of classic and traditional flavors will be a source of primordial pleasure. The dish is characterized by intense taste and essential foods such as meat, eggs, onions…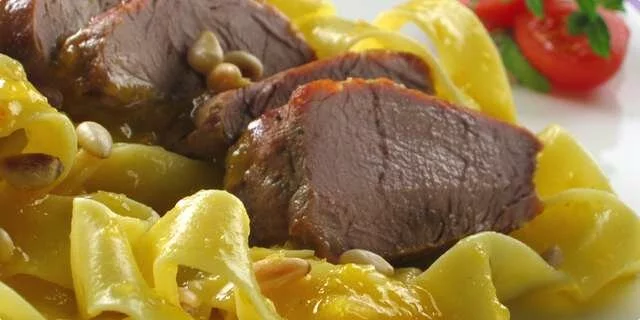 Fillet in apricot and pine nuts sauce
You thought pork was boring? Pork fillet in apricot and pine nuts sauce, with pork as the main ingredient, everything is just not boring. Tip: prepare a lot of dishes because you will often hear "more" at lunch!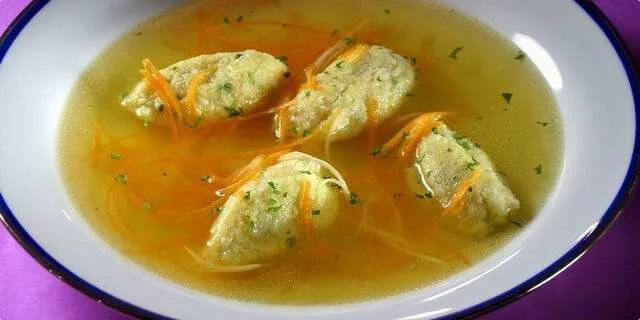 Holiday soup with semolina dumplings
You will need to set aside quite a bit of time for a traditional festive soup - it is prepared slowly, without haste, just as our grandmothers prepared it. And as the soup simmers gently to the sounds of Christmas carols, get ready for days of peace and joy.
View more lunch
Side dish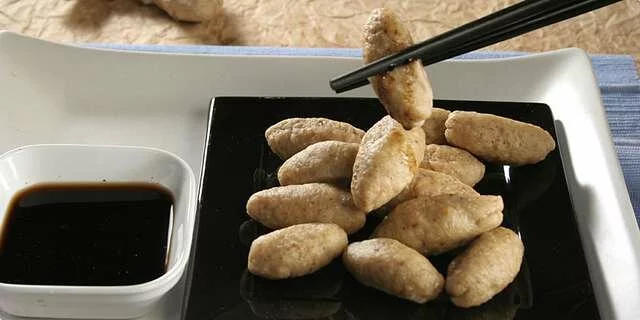 Chinese donuts
Something like the French hors d'oeuvres or the Spaniards tapas, and the Chinese have their own version of imaginative snacks. The collective name is dim sum, and steamed donuts will be found on the carts from which it is served.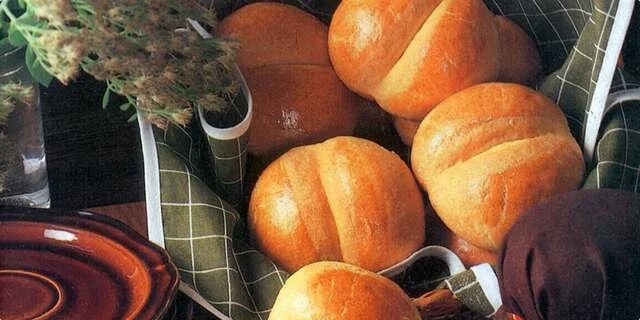 Milk pastries
Sympathetic yellow buns made of milk dough spread an irresistibly attractive aroma even during preparation. Fresh cheese spread with dill, fine butter with homemade jam or marmalade will be the perfect partners to this delicious pastry.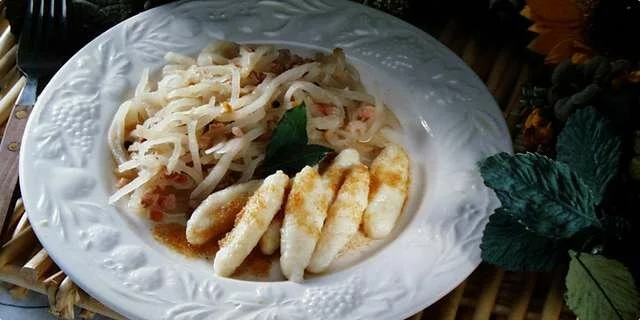 Sour beets with rolls
Gourmets will not miss this old-fashioned peasant specialty made from very healthy vegetables, especially if served with beets and a piece of dried meat or ribs.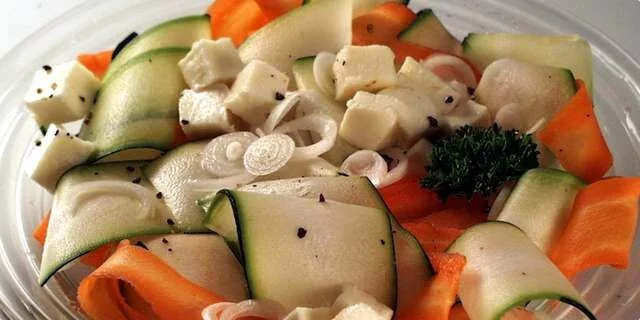 Marinated zucchini with mozzarella
If you love raw vegetables, this salad was created just for you. Fresh look and fresh taste - it will refresh your day.
View more side dish
Dinner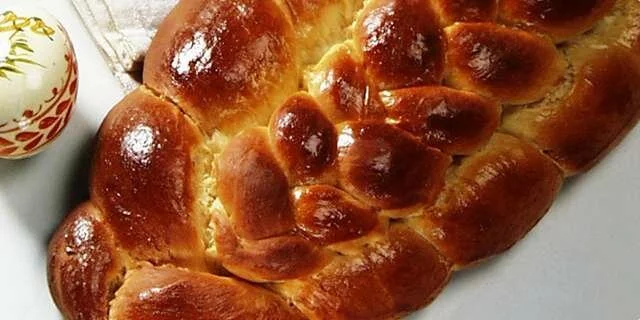 Milk braid
To prepare this fine braid, decide on Easter. If you wish, you can also decorate it with Easter eggs.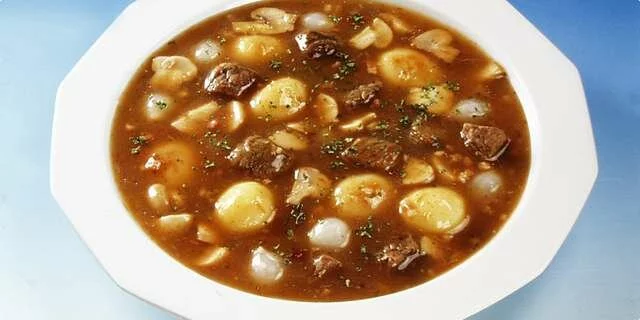 Delicatessen goulash
Goulash is always welcome on the table. But only a small change in the type and ratio of food, and the simplest becomes - a delicacy.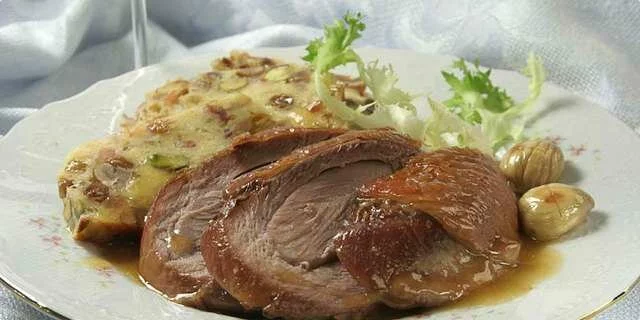 Roast turkey with spicy chestnut and almond filling
Roasted turkey with a spicy filling of chestnuts and almonds, which is on the sumptuous table of Varaždin's Great Ball, was also adored by the Austro-Hungarian Emperor Francis Joseph I. Try this "great" dish with an "imperial" touch. The recipe was tried and adapted according to the original recipe from the book Es hat Ihm sehr geschmeckt - Aus der Küche und dem Leben der Katharina Schratt by Basche Batorska.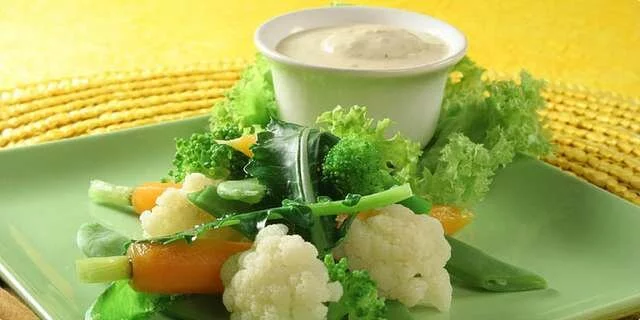 Cooked vegetables in tofu sauce with sesame
Why should you prepare sesame dishes? In addition to its enticing taste, sesame contains an abundance of calcium, iron, magnesium and zinc. Sesame is most often combined with vegetable dishes and tofu, so choose one such combination.
View more dinner
Salads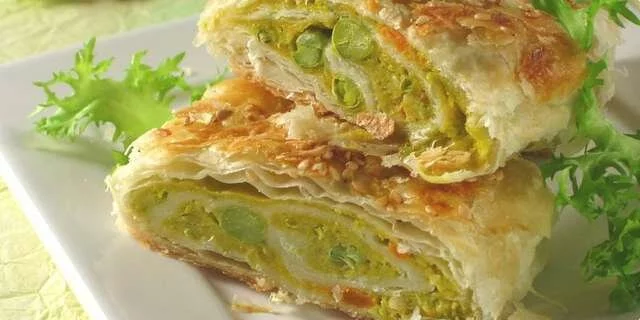 Vegetable strudel
The smell of freshly baked puff pastry is the smell of warmth and well-being. Vegetables and parmesan dough give a fuller taste, and a mild dill smell of freshness. You will delight guests with this strudel if you serve it as a welcome appetizer.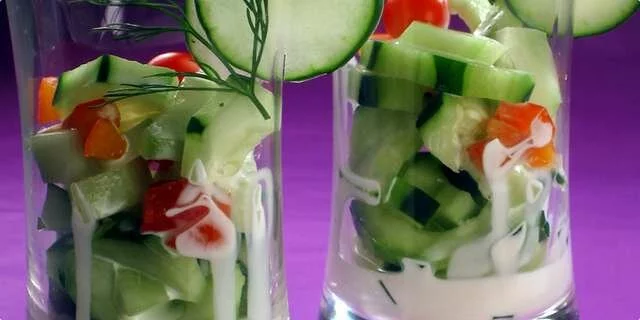 Cucumber salad with yogurt
"Dressed" in sour cream and yogurt, cucumbers will prove to be a good choice for a refreshing salad. This salad, both in color and freshness of taste, really goes well with a summer barbecue.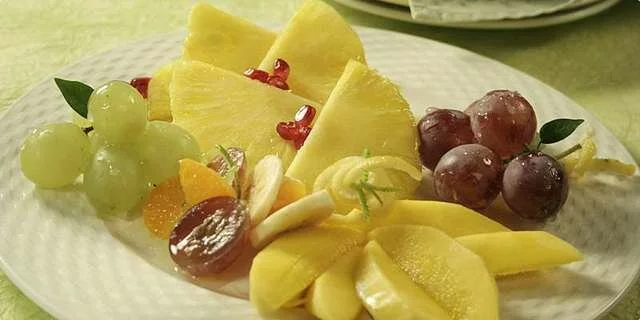 Exotic fruit salad
An exotic feast of fruits and ginger cleanses the body and is incredibly refreshing. The multitude of elements of optimistic colors merge into a harmonious whole: visually, tastefully and energetically.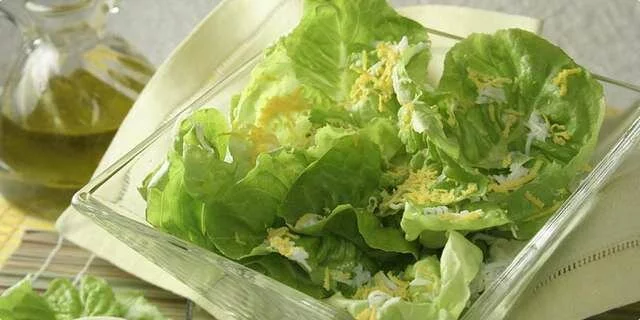 Mimosa salad
Mimosa salad is distinctive just like its name. Prepare it from endive or buttermilk, add hard-boiled eggs and topping and serve as a small dish or appetizer.
View more salads
Desserts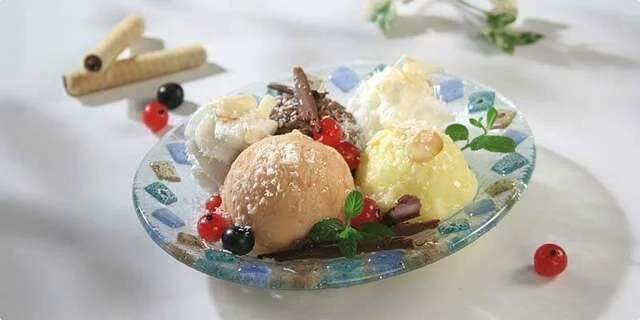 Ice cream cup Zrinjevac
With its nutrition and taste, ice cream can replace the whole meal, if it is dairy, and especially if it is supplemented with fruit, biscuits and the like. Let your imagination run wild.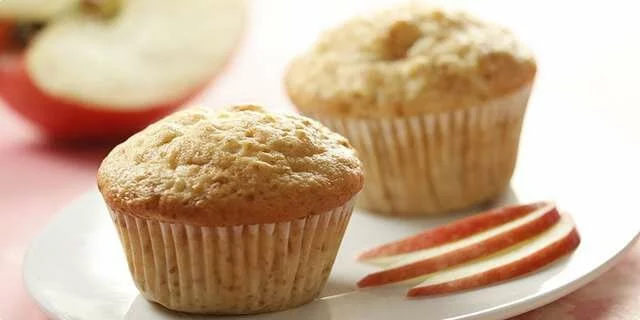 Apple muffins
For breakfast on the weekends or when your guests make an appointment for coffee, there is nothing better than fine warm muffins on the table… and in your mouth.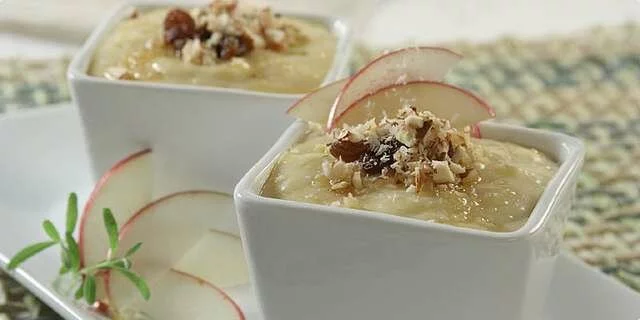 Apple puree pudding
Apples are dessert queens, and are prepared in a lot of creative ways. If you combine them with cinnamon, vanilla, raisins, walnuts or almonds, you can hardly go wrong, and there are no mistakes with the next dessert.
Lino cookies
When your little ones want to help prepare the cake, this is the ideal cake for that! Have fun making Lino cookies with your little ones, and enjoy enjoying them even more!
View more desserts
Drinks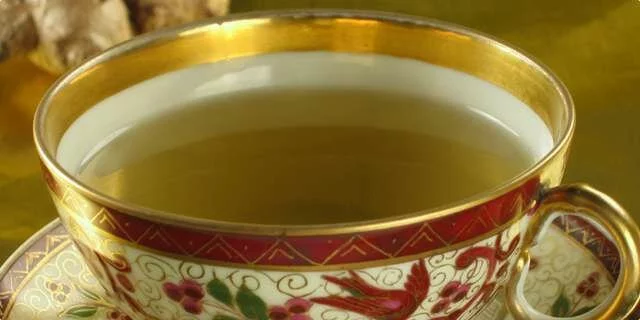 Ginger is a spicy, very aromatic spice. Pickled is often served with sushi, and given its many medicinal properties, we recommend it in the form of a warm, winter drink that helps fight colds and flu.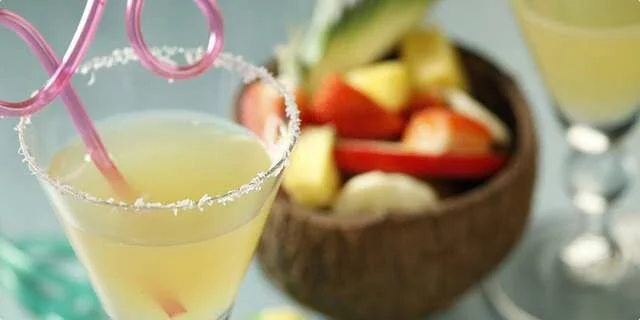 Mexican piña colada
Mexico is just around the corner, and maybe even closer, in your fridge. Mix the juices, decorate the glasses with coconut flour and don't forget the inevitable straws.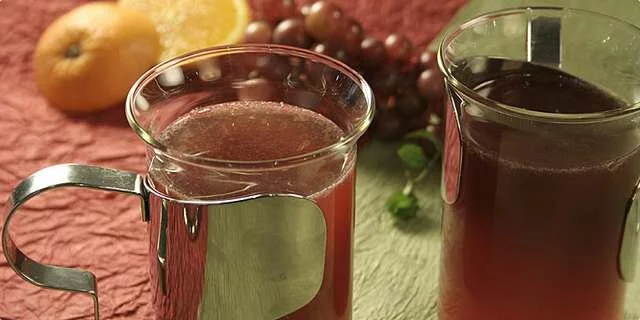 Warm punch
When your housemates (those over 18) return from a cold city, they will crave a hot, fragrant drink. Prepare a warm punch for them - a seductive mixture of winter aromas: orange, cinnamon, cloves, quality wine and rum.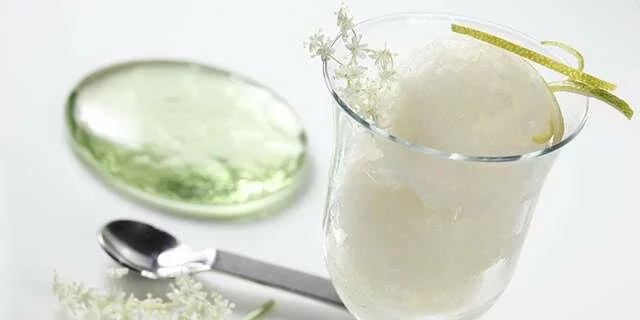 Elderberry sorbet
To prepare this simple iced dessert, you only need three ingredients: elderberry syrup, white wine and lemon juice. Take advantage of the flowering season of elderberry to prepare enough syrup to be able to enjoy this iced dessert all year round.
View more drinks