#

fish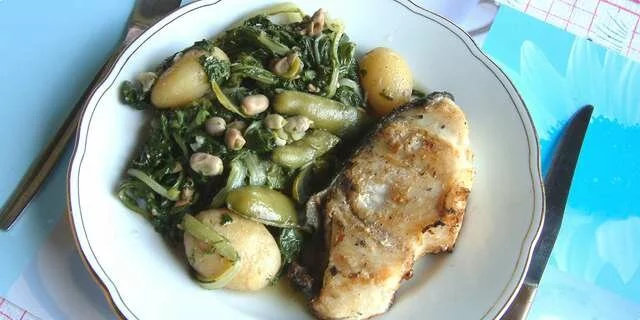 Summer has arrived in full glory and the smell of the sea seems to extend to Prigorje. In addition to the sun in our garden, chard and beans remind us of that beautiful sea, and when shark steaks are found in the shopping basket, here are ideas on how to serve a breath on the Prigorje table and write a modest retirement recipe. Who knows, maybe someone will find it good as an idea …….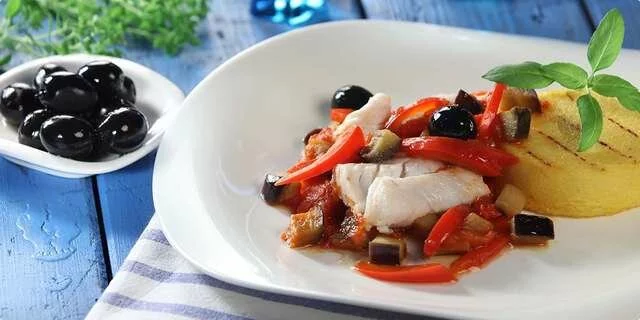 Adriatic pleasure
From the white and juicy hake meat with black olives and chopped tomatoes you will get a Mediterranean meal of excellent taste.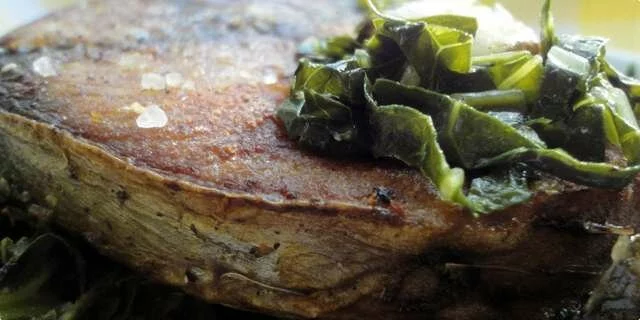 "A Fish Called Wonder"!
If tuna is "sea chicken", then bonito is "sea beef" ... Usually my husband "throws it on the grill", but today the rain ruined his plans, so he handed it over to me, at the mercy of… Miracle than fish - it's better than steak !!! : D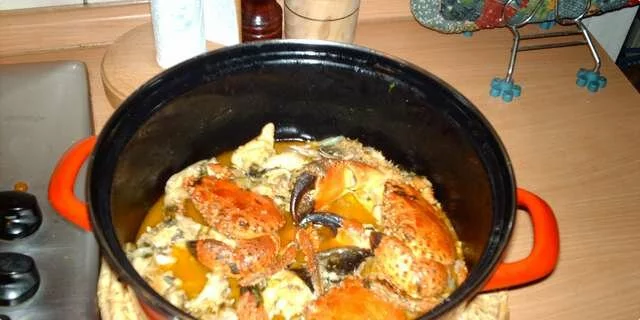 A fisherman's hum from my grandfather
My late grandfather was a great man and a great fisherman to you. He prepares it for you in this way, like many others on the island of Solta, and we have been preparing it for generations in our family. Objectively or not, this is the best for me!
African catfish from the oven
African catfish - did it swim directly from Africa and is it so black? No, they say it was raised in a fish farm in Croatia ... so let's try that too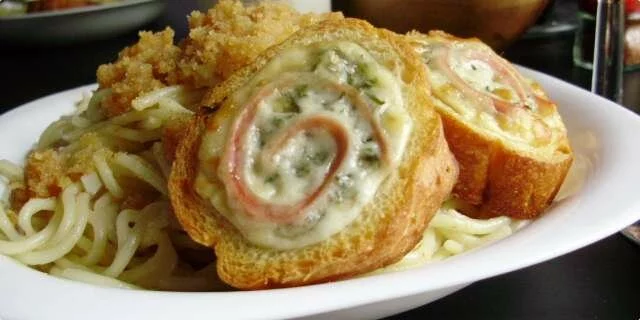 Aglio e olio Montalbanese in my way
Food for the poor once upon a time, and today a quick meal ideal for preparation during a busy work week. You don't have parmesan in the house ... it's not a problem, because it's not needed for this dish because it was too expensive for the Italian people from the village anyway ... I'm sure you have a few spoonfuls of bread crumbs and the problem is solved ... Don't worry they are optional, but it is worth noting that once they disintegrate in frying they no longer have a fishy but a nutty taste.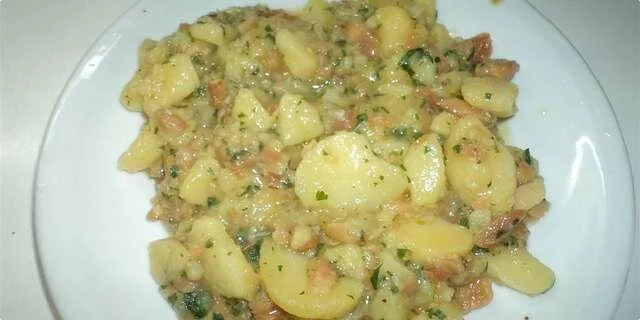 A hundred-year-old cod recipe
This is how my grandmother cooked cod a hundred or more years ago in Novi Vinodolski, my dad continued, and I took over the baton ....... But at that time there were much fewer cod and a lot more potatoes for a family of ten. ....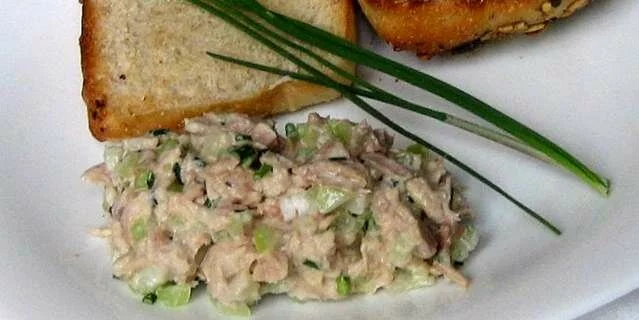 Ajmoreć-tuna pate with celery
Juicy tuna, crispy celery, tender chives - so as not to be delicious…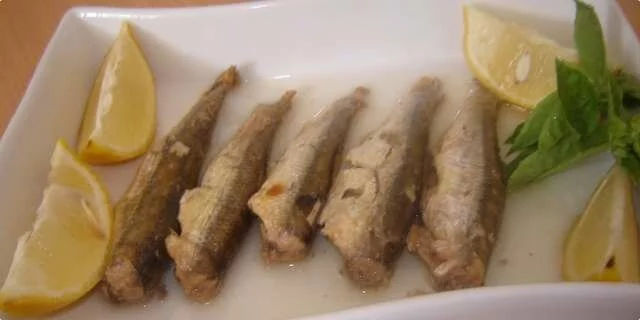 Ala sardine… :))))
If you like sardines, try this…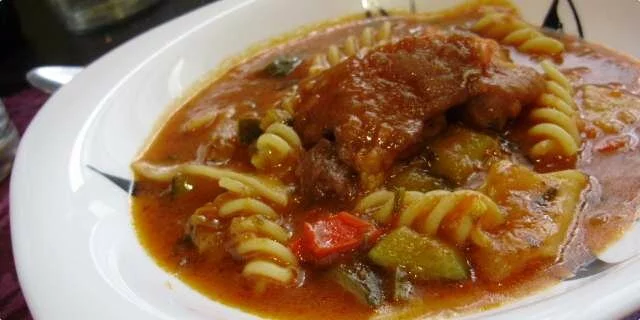 Alaskan carcass with vegetables
And the fish is great in stew.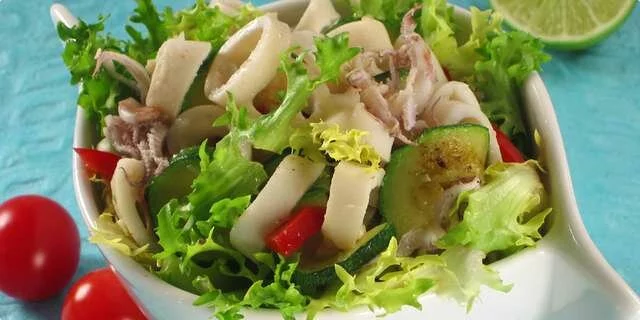 Hot or cold, main course or side dish - choose for yourself! A light salad of squid and roasted vegetables is equally delicious in both cases, and will go well with boiled new potatoes sprinkled with chopped parsley.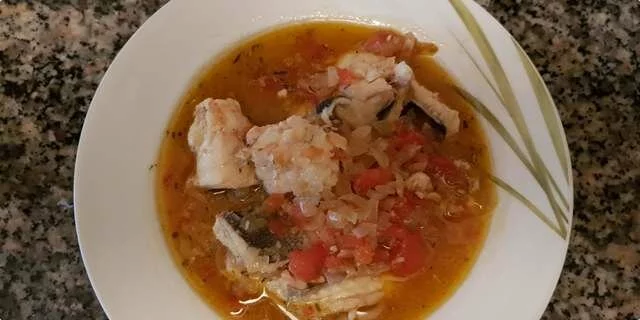 A little different broth
The most important thing about this recipe is to use a fish head and tail stock instead of water for everything. Even the side dish is cooked in the stock instead of in the water. I use quinoa as a side dish, I haven't tried cooking polenta or batter in the stock, but if anyone decides to do so let me know how it turned out in the comments. Because the stock is used, everything from the side dish to the liquid has an intense fishy taste. I use one, at most two types of fish, of which at least 70% are better white fish like sea bass or hake, and a smaller part some less tasty fish. I try to fillet the fish first, cut the fins with scissors, so that in the end there are not many bones in the dish.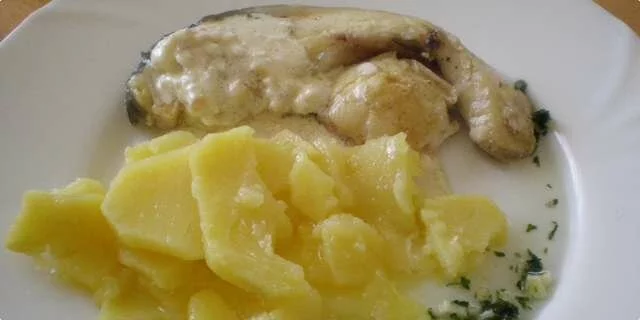 Amur
I'm still a beginner in preparing fish, but here's a quick and easy and nice recipe.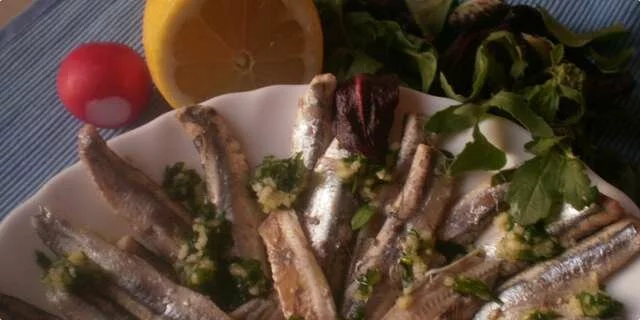 Anchovies alla Miro
My son arrived from Cres and bought a kilo of anchovies for lunch along the way. I left the kitchen to him and watched why they wouldn't be nicely fried, but there was something complicated! Here is a summary: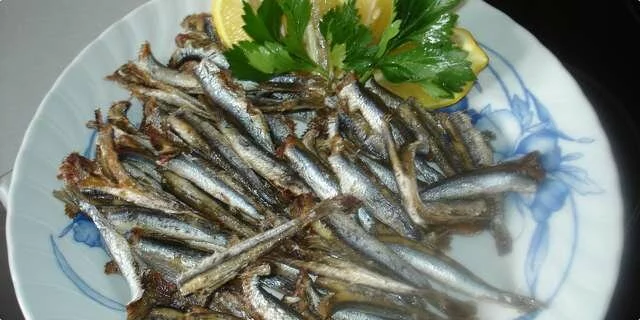 Anchovies from the oven
I think I guessed the name of this fish in Croatian. "Gavros" is in Greek