Alaskan carnage in a special way
This is a quick and easy way to prepare, so try this ......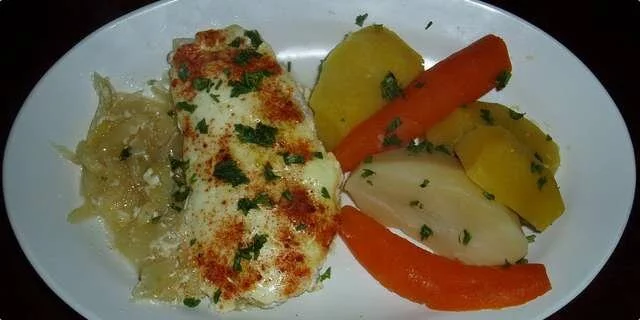 Preparation steps
Peel a squash, grate it and fry in oil or fat until glassy. Drizzle Alaska carcass with lemon juice and lightly salt and sprinkle with vegeta. Put the fried onion in a bowl, put the Alaskan carcass on the onion, pour over the mixed sour cream, sprinkle with small red pepper and bake in the oven for about half an hour. Sprinkle the roast with chopped parsley leaves and serve.
Serving
Serve steamed potatoes and carrots with this dish and a salad of your choice.