#

cream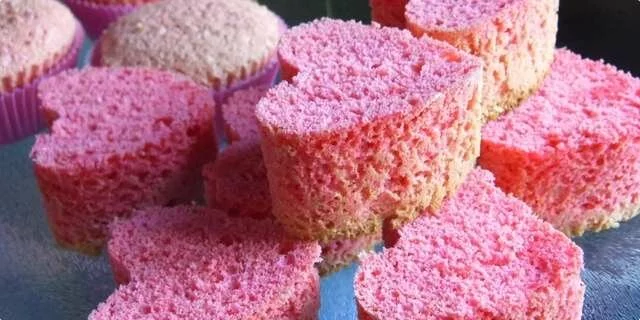 With a few simple tricks, one biscuit and one simple cream turn into 3 effective desserts ... or simply choose the version that is your favorite ...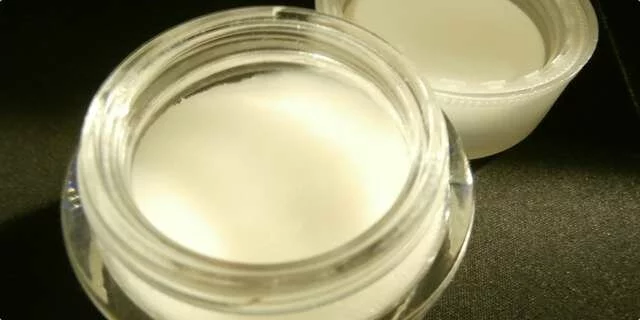 I didn't believe it was possible to make a 3-ingredient cream, but I'm thrilled with this recipe so I'm sharing it with you for that reason. I have combination and sensitive facial skin. I shopped cream and cream until I took a risk and tried this recipe. In the last couple of years, coconut oil has been a "must have" product and has wide application. I decided to try it in cream for a start :) I have been using the cream for 2 weeks and I have no objections :)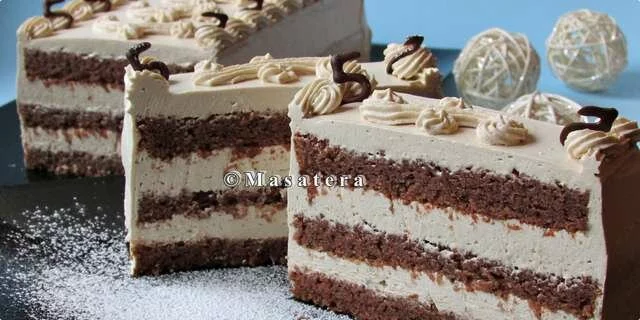 The recipe for this cake is very simple, and the result is juicy and creamy, so I hope that someone will try it and enjoy the irresistible combination of flavors;)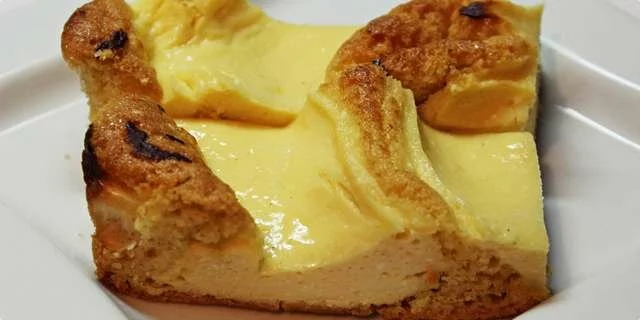 A cake for voracious neighbors
This recipe is very popular and much tried by hundreds of members from the Slovenian site Kulinarika.net from where I downloaded it. And why does it have such a name hahaha ... and I laughed the first time I read it. That's because..when you bake this cake ... your neighbors come and eat it whole (because it's very good) and nothing to you it doesn't stay.And you stay sad and hungry and without cake.That's why you should always make a double measure so that both your family and neighbors are satisfied. Usually members say they have nothing left for their neighbors ... because they fry it before the neighbors rush to the door.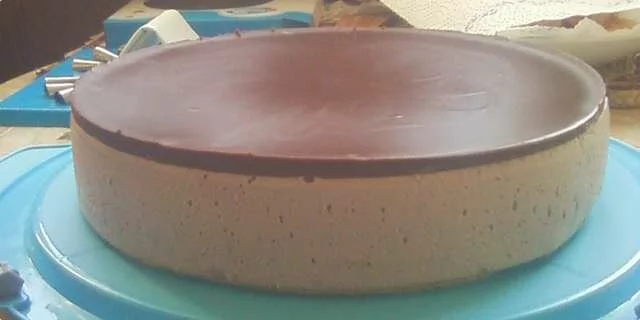 A cake, say caramel
This is a combination inspired by that moment ... Biscuit (with modifications) from an old "parfait" cake, cream from memory (I couldn't write it down) and icing from a chocolate cake (again with modifications. Result? I only managed to take a picture of the section last piece left.Great, I love when everything is eaten.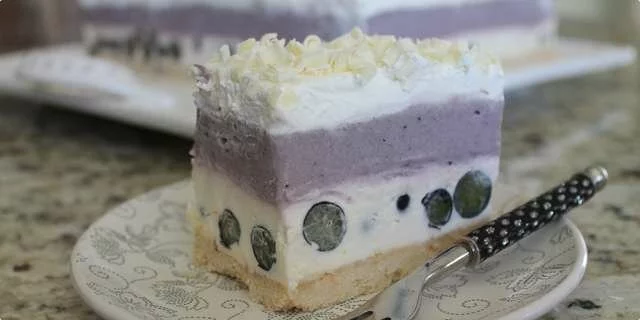 A cake with blueberries and white chocolate
Creamy and light cake without baking, fine aromas of blueberries, lemon and white chocolate.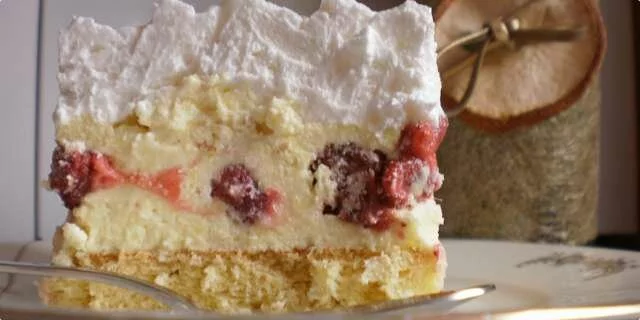 A cake with fruit
Inspired by one TV recipe, I smelled the ingredients I had at home and it turned out just fine.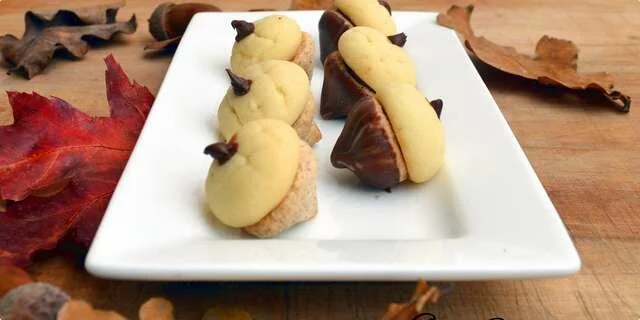 Acorns with hazelnuts and chocolate
Decorative autumn-inspired cookies that melt in your mouth, with my favorite ingredients, vanilla, chocolate and hazelnut!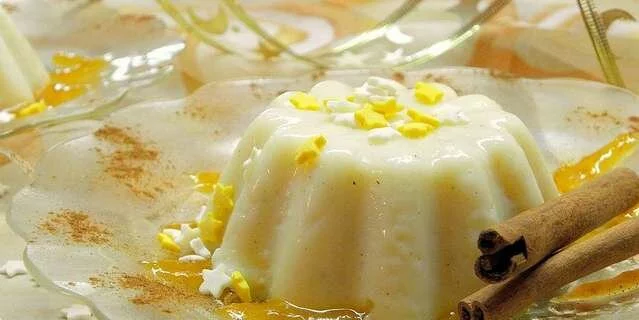 Advent pudding
Fine and fragrant pudding in festive attire, an ideal dessert for these pre-holiday days.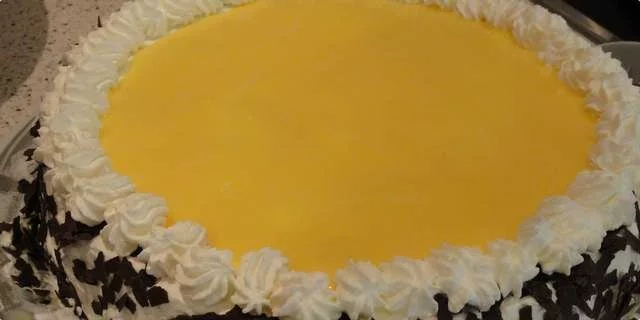 Aer liqueur cake
... I only make this cake when there are no small children nearby, it is quite "drunk" but it is very good, juicy and simple, without any flour…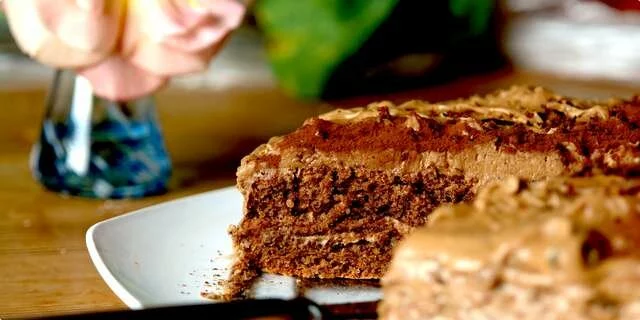 A fluffy cake
As I wrote below the photo - this cake always looks fluffy, mostly because of the raisins in the filling that just stick out. That's why I emphasized the brittleness of the cake, when it is already torn, then let it be like that (on the side it can be smooth if the raisins are removed and placed on top), and not to tear my nerves while trying to make the surface of the cake smooth .... .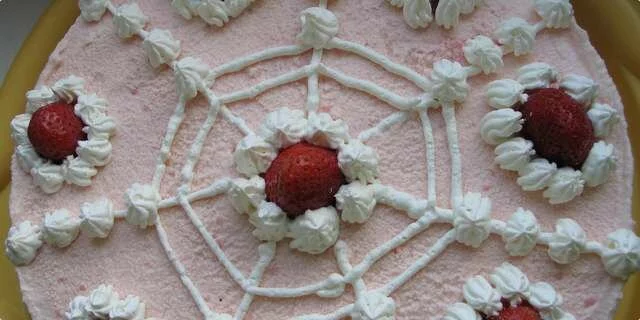 A fruit cake that works well
... pressed the heat, we wished for some sweet refreshment…, I pulled "out of the sleeve" this…., the simplest and most ordinary fruit cake (from the category: everyone already knows that) that just pretends to be a cake for every day… ., was in acting classes, so he pretends to be important "how it goes well for him" .... So, it's something with SVOF characteristics: Sweet, Fruity, Refreshing, Finooo… .....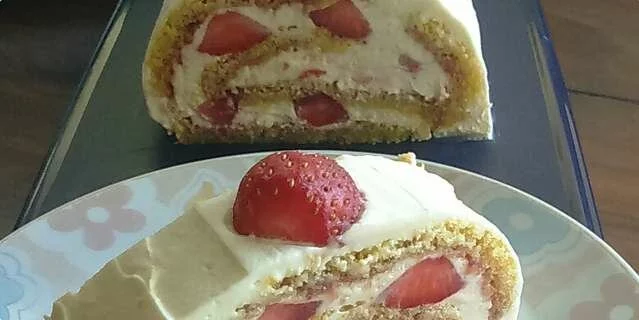 Agatina rolada :)
Agata recently mentioned this roll on the forum. It immediately attracted me with its simplicity, so I immediately tried it. She delighted me with its softness, taste and speed of preparation. it must be recorded, every housewife must have it because it can replace even the finest cake with its taste, you will quickly make it when your guests announce themselves just a few hours before arrival ... Thank you Agata!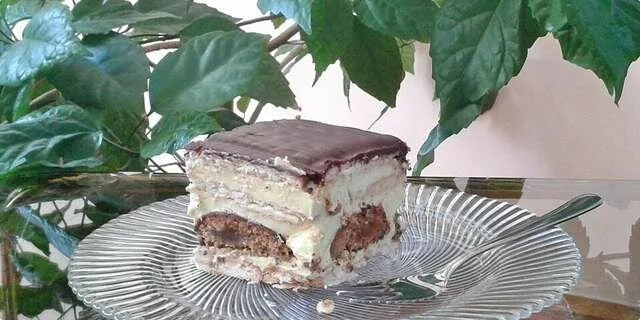 A honey heart that fasts
For all those who fast from time to time (and want something sweet and not very healthy);) or for any reason can not eat foods of animal origin, here is a cake Honey Heart that fasts (it's like when your heart suffers in and out love, and yet still loves). :) I have to admit that this cake is better in the "fat" version, ie with butter, milk ... But, as they say, when it can't get better, "give what you give". :)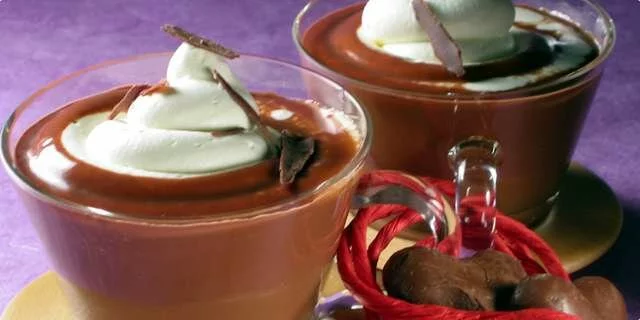 A hot love potion
By combining chocolate, spices, cream and milk, with the addition of sugar, your life will become sweet. Remember, the recipe is for two, and the hottest love is the one with a hot chocolate drink!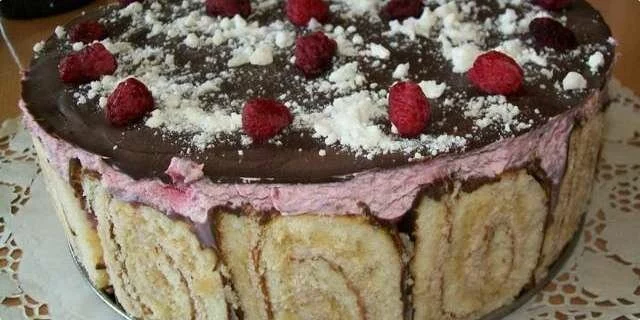 Ah, raspberry, raspberry ...
Raspberries in my yard ... Fragrant, tempting ... a little smaller this year, because of the heat, but even tastier, even more raspberry ... even in winter it will be something nice, raspberry again;) Due to the heat I didn't want to bake, so I had a fruit roll at home and I decided to combine this :) It turned out to be a real raspberry bomb mmmmmmm ....