#

fasting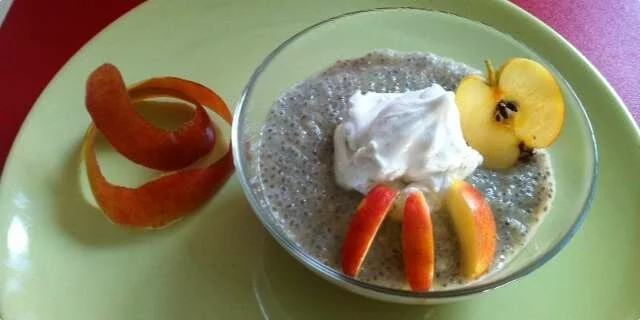 A super variation of fruit pudding (based on the chocolate I've already posted). In my opinion, this one is even better, but it is possible that it is because it is new :) And that I ate some lighter fruit dessert today. For those who follow it, this delicacy is both raw, and lean and vegan. And no sugar. 4 in 1! :) For those who don't know, whose seeds are very healthy, gluten-free, antioxidant, an excellent source of calcium and omega 3 fatty acids. And in this case a very tasty treat in a quick and creamy pudding. Ultra easy to make, no cooking, just mix all the ingredients and leave for 2-3 hours in the fridge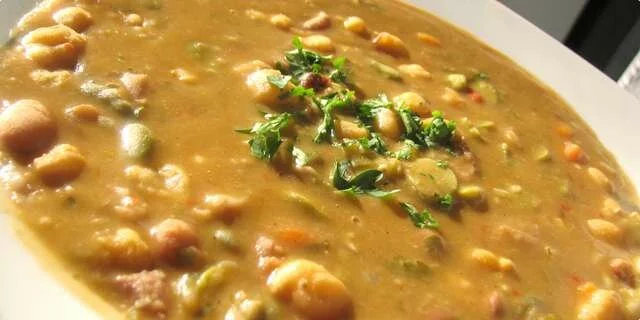 "4M" was a great Zagreb vocal quartet, in which Mali, Muki, Medo and Miro sang, and which entertained our generation brilliantly in the 1960s and 1970s. Today and here "4M" is a great stew in which 4 BEANS - beans, beans, chickpeas and lentils - danced enchantingly. I stored it in my kitchen, on the idea of ​​my husband, who also designed this link. To make sure it's a really great combination, take easy steps through the recipe and prepare this stew. By the way, if you haven't had a chance to enjoy the songs of the "4M" quartet, listen to some old recordings from their twenty-year successful career on You Tube. But, grandfather Pinac, our new Cool chef, to whom I dedicate this recipe, surely remembers their hits from those times .....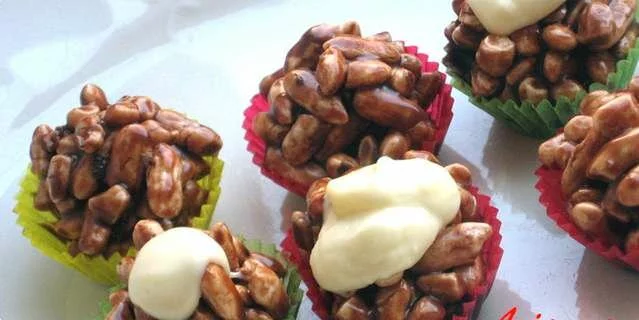 I LOVE YOU… It's easy to love you like breathing air and every moment with you is a heavenly gift it's easy for you to sing guessing dreams no one in the world has been easier to say I LOVE YOU Thom (Thompson) My love, my happiness, I love you…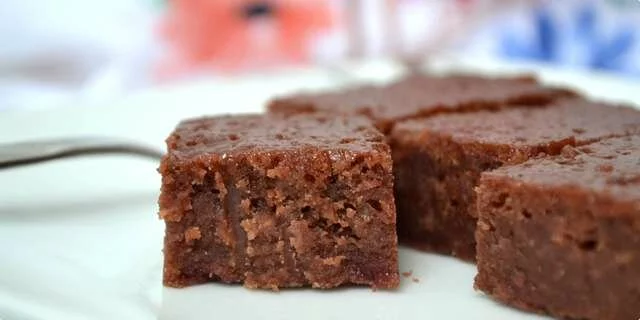 A cake with a nice name whose preparation literally takes 2 minutes and which can be made by both children and husbands :) Thick biscuit without eggs, with cocoa, nuts and the most important ingredient, jam. Excellent, juicy, soft, chocolatey and jammy, a must try.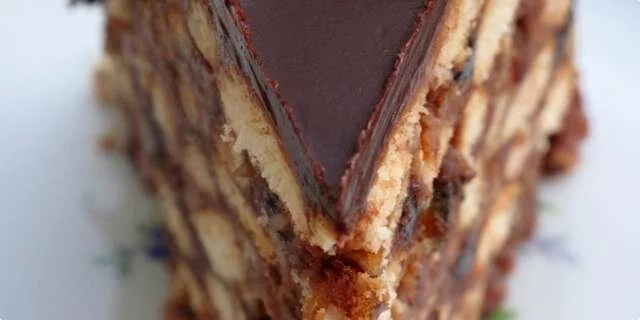 A cake cake from my childhood
I know that there are a lot of them here ...... but still I will put this one of mine, ..... on the big school holidays, my brother and I were always with our grandmothers, grandfathers and father's aunts ....... who always made me this cake ... and I'm always by her side, to see how it's made ...... so that this cake visits me in nice times ...... carefree ..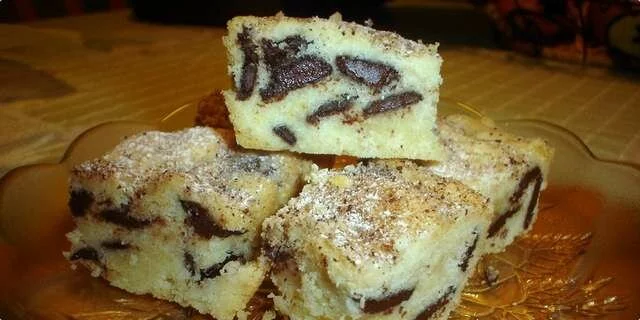 A cake with chocolate drops
One little stake. No eggs. It is best to eat it the next day. Definitely with a coffee.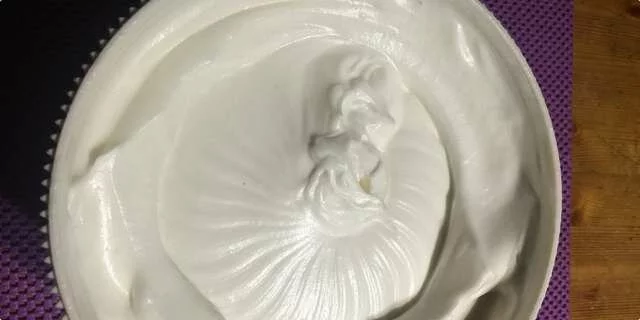 Acqufaba is a fairly new term in cooking. It is a revolutionary invention of the vegan diet, so simple, that in the spring of 2014. when it was published, it seemed like an April Fool's joke to many. Acquafaba was invented by Goose Wohlt, it has its official website The Official Acquafaba Website where you can read more about its origin .. Here's what it's all about .. acquafaba is a substitute for egg whites! Something that was an unsolvable problem in the vegan diet ... because we all know how important snow is an ingredient in cakes and pies, and how many fine desserts are made from egg whites - puslice, macaroons, meringues, meringue ... So the news of this discovery provided new possibilities for vegan desserts. Acqufaba looks exactly the same as egg white snow, the taste is very similar, the use is the same !!!! Here's how it works ..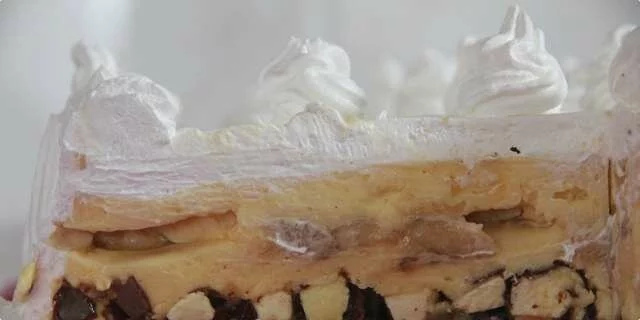 A dream again
I slip into your pillow so you don't know, I slip like tiredness from chasing at dusk, I cover you all night, and before you wake up I leave a small bundle of morning on your hands warm from sleep, on your lashes and rosy cheeks, because nothing else I don't know, I only understand myself in the morning and I deliver it like milkmaids, like muffin bakers, like old letters in a big white carriage that I won't tell you what it's called, but you'll remember.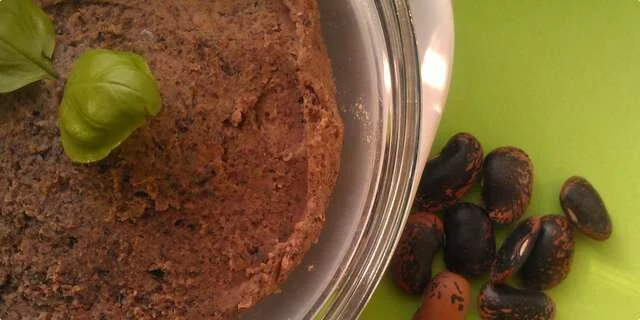 A fairy tale about magic beans and aromatic cakes
For some time now, I have been planning to use magic beans that I have not encountered before, except in fairy tales;) .... here is what happened in my fairy tale ...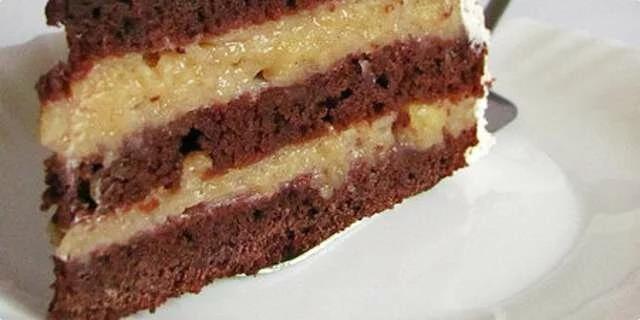 A fragrant heart with apples
A fragrant fasting cake based on a slightly modified honey heart biscuit, with cinnamon and rum and a filling of boiled apples. This biscuit is suitable for heart-shaped cakes because it grows in the middle when baked, and does not subside when cooled, so you get a nice bushy heart with a rounded surface.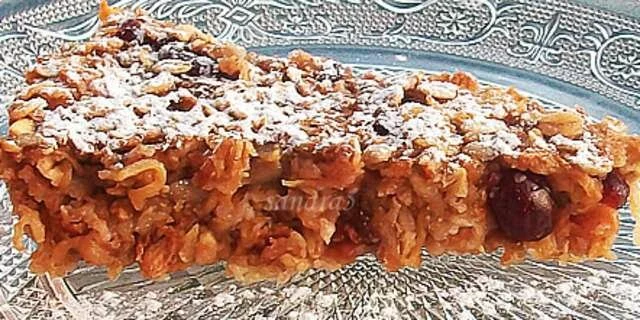 A healthy apple pie
Healthy can be very nice… this cookie is without flour and eggs ... juicy, fragrant and very tasty.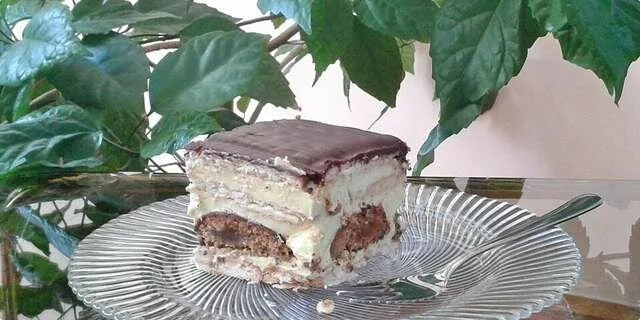 A honey heart that fasts
For all those who fast from time to time (and want something sweet and not very healthy);) or for any reason can not eat foods of animal origin, here is a cake Honey Heart that fasts (it's like when your heart suffers in and out love, and yet still loves). :) I have to admit that this cake is better in the "fat" version, ie with butter, milk ... But, as they say, when it can't get better, "give what you give". :)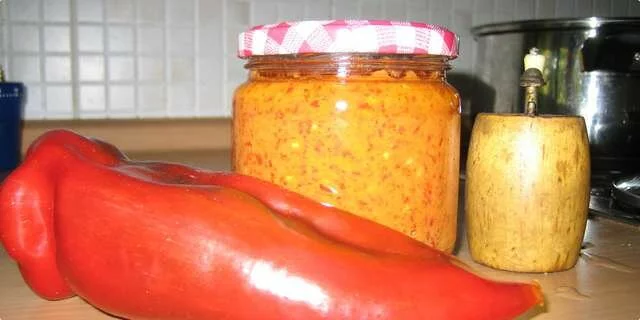 Ajvar
With all the existing recipes and variations, this is an old recipe that I heard from an old Macedonian who claims that this has been done in his family for the last few years, and he himself does not know how many generations. And of course he claims that the only right way to prepare "real" ajvar. So I also accepted it as original because it has cover, and I really haven't eaten a better one.