A ballad about almonds and lemons
The flavors simply melt away. Milina.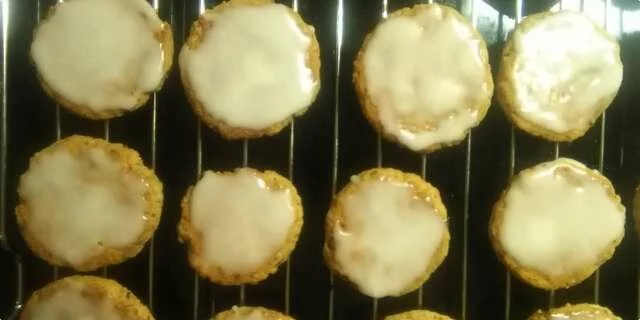 Preparation steps
Whisk in banana, margarine, sugar and vanilla sugar. Meanwhile, mix the flour, baking powder, almonds, oatmeal and lemon zest. Then combine and knead the dough. Leave in the fridge to rest for half an hour. Make round cookies and bake at 180 degrees for about 10 minutes. Cooled with lemon glaze. Or as you wish. In this case, I coated the bottom of the biscuit because the seal was imprinted on the front, so the icing made the taste more intense. Pleasant!