Abyssinian balls
... another (slightly different) recipe for fig balls (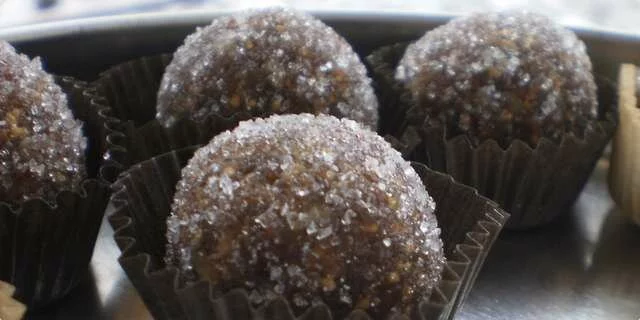 Preparation steps
Knead the figs and sugar with your hands until the sugar melts.
Add walnuts, rum and orange peel.
Make balls and roll them in crystal sugar, then leave them on a tray for two or three days to dry in the air.
Put the balls in paper minions, then in tin boxes, where you can store them for a month.
Serving
I call this Holiday Cakes and they are among those that are among the many small cookies on the New Year's table…