# 2. Alfahm chicken in the Arabic way
With the addition of garlic and lemon, meat like chicken gets a special taste that will delight you if you are a fan of spices, spicy and spicy foods that are common in the Middle East.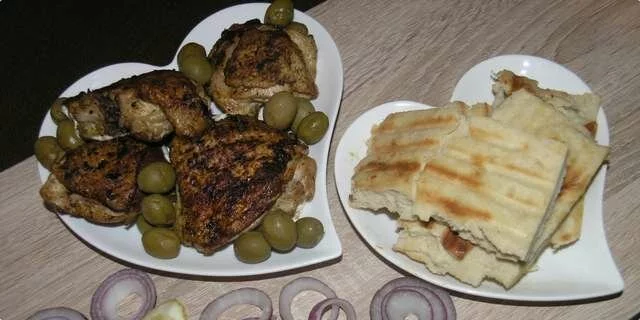 Preparation steps
Blend all the ingredients except the chicken and lemon in a blender (if you don't have it, grate the onion, mash the garlic) and squeeze the juice of half a lemon in that mixture (add that half of the lemon to the marinade) and add the chicken. Leave to soak for at least half an hour.
In the heated oil on the grill pan fry the chicken on both sides on low heat and then take out on a paper towel to pick up excess fat.
Serving
Alfahm chicken is most often served with rice, chickpeas or pitta bread.