A bunch of cherries and apples
Something for hot summer days .....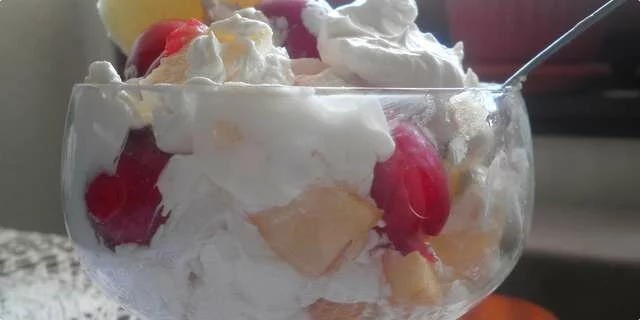 Preparation steps
Peel the apples and remove the stones and cut them into cubes. Sprinkle them with lemon juice, add sliced ​​cherries to remove the stones. Add honey with maraschino (or cherry juice) and vanilla sugar. Stir and leave to cool a bit. Meanwhile, make the cream and add put it in chilled piles.
Serving
Return to the refrigerator and serve after an hour