A beautiful apple pie
We have been in love with this blend of apples and raisins from the first moment. There are cinnamon and rum, a great combination! Recipe-Lisa.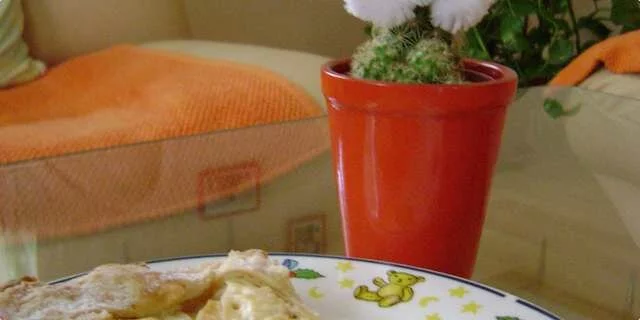 Preparation steps
Sift the flour and make a hollow in the middle. Cut the cold butter into pieces and place them in the cavity, add the egg, a tablespoon of water, rum as desired and a pinch of salt.
Mix everything until you get a compact mixture, and you can also add a tablespoon of two milks.
Shape into a ball of dough, wrap in cling film and refrigerate for an hour.
Preheat the oven to 200 degrees, cut the dough in half, then spread one half over the pie tin that you previously greased with a little butter.
Bake for about 20 minutes.
For the filling, cut peeled apples into quarters and slices, mix them with sugar, cinnamon and raisins, and spread the mixture over the half-baked dough.
Use the remaining dough to make a pie hoop, strips, noodles and other decorations to make the pie have a lattice-like finish.
Stir the egg yolks with a tablespoon of water and coat the grills and the edge, then bake for about 35 minutes.
When the pie is done, sprinkle with powdered sugar.
Serving
Instead of rum, which disappeared that very day, I put raisins in lime liqueur, it was also a great aroma!