Absolute beans
ašmalcane, pirjane, dinstane- everyone has a different name and recipe, so here is one of mine, how my grandmother and mother worked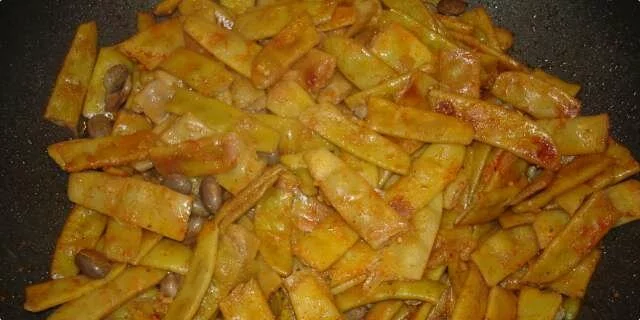 Preparation steps
Before preparing the beans, wash them, cut off the ends with a knife and pull the "threads" and cut into pieces as desired (2-3 parts). Boil them in a little salted water, just to cover them 1-2 cm. I skipped this part because I had blanched pods in the chest.
Finely chop the onion and sauté it in the fat (oil), even better if you have baking fat. Add the beans and simmer covered, stirring occasionally for 15-20 minutes, until softened. Drizzle with a little warm water as needed. Add Vegeta, red pepper, salt and pepper to taste, stir and sauté briefly.
Serving
You can simmer the beans without onions. Serve with meat as desired.