A bunch of summer splendor
Ice cream, of course the children's favorite summer dessert, does not leave even the big ones indifferent. Especially if you combine it with fresh strawberries and nectarines, for example, and decorate it with whipped sweet cream.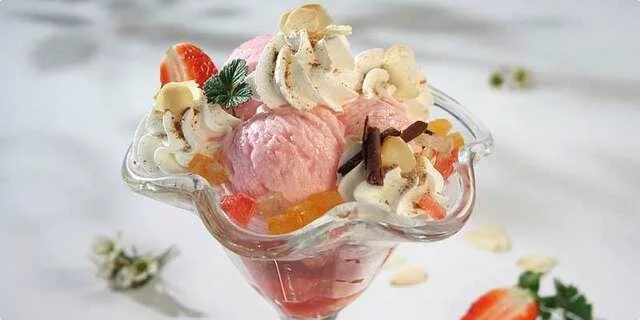 Preparation steps
Choose nice glasses and arrange strawberries on the bottom (if they are bigger, cut them) and sliced ​​nectarines, then sprinkle with vanilla sugar.
Place in the refrigerator to cool. Shape the balls of finished strawberry ice cream before serving.
Serving
Garnish with whipped sweet cream, fruit and other ice cream decorations as desired and serve.
Advice
If you choose strawberry ice cream, we recommend the one with strawberry pieces.