4U salad
Here's how to overcome the summer heat, salads. The simplest, yet refreshing.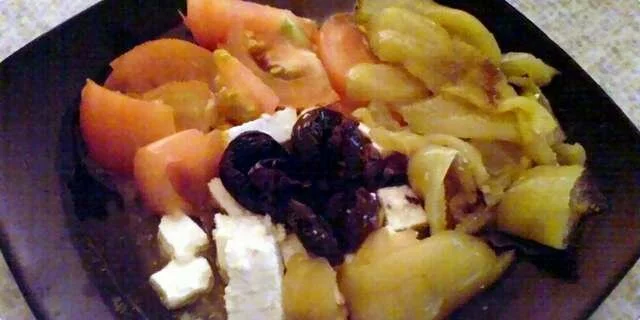 Preparation steps
Arrange the ingredients on the plate in 3 parts - tomato - paprika - cheese Put the olives on top
In a shaker, mix the pumpkin oil, soy sauce, salt and pepper, stir and pour over the salad.