"3x" rolls ..
..why 3x-rolls ?! and in time and go :)))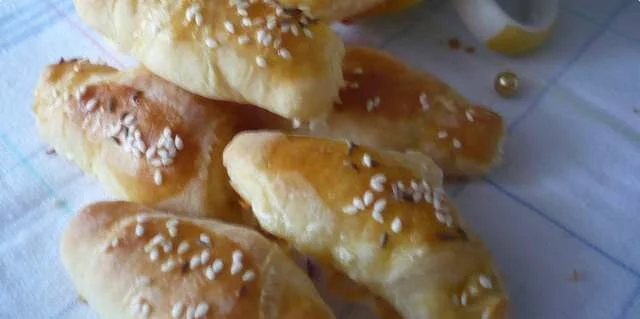 Preparation steps
All the ingredients for the dough, mix and knead a light dough.
Knead the dough three times every half hour, then divide it into pieces the size of a tennis ball or larger as desired.
Stretch each ball and cut into six pieces.
At the wider end, put the filling and wrap the cheese - according to I take the end.
Coat each roll with beaten egg and sprinkle with sesame or cumin as desired.
Bake at 200C for 15-20 minutes until golden brown.
Serving
Formed or (baked) -cooled rolls can be deep-frozen and then baked or reheated, as needed.