1001 roll :)))
1001, because there are countless of them on Coola, so let these mine be 1001, they are ready in 30 minutes. , soft, irresistible… ............ and without germs!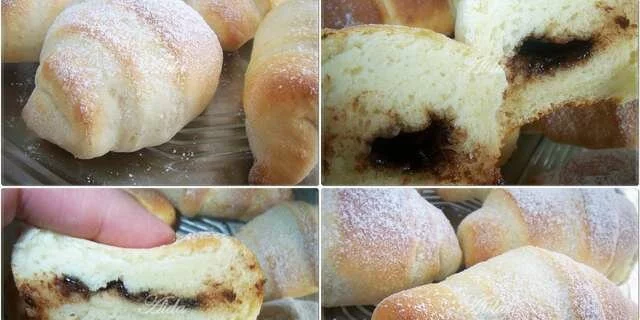 Preparation steps
Beat the cheese, egg, sugar, milk and oil with a mixer. Whisk first about 200 g of flour and baking powder, then add the remaining flour and make a medium hard dough.
Form the dough into a ball, cover with cling film and leave for 10 min.
Then roll out the dough thinly and cut into 20 pieces. Place a little chocolate spread or jam on top of each piece.
Wrap the dough in buns and arrange on a greased baking sheet. Bake at 175 ° C, 20 min. Finally sprinkle with powdered sugar.