3in1 roll
... three creams in three wafers… ...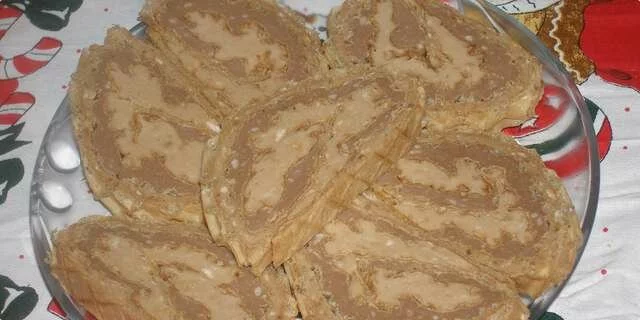 Preparation steps
Cream 1: Boil the margarine, cream and chocolate, remove from the heat and knead the biscuits, if it is too thick add a little lukewarm milk. Divide the cream into two parts.
For cream 2; pour a little hot milk over the walnuts and mix into the cream.
Cream 3: same procedure as for cream 1 and add more nutella.
Before use, wrap the wafers with wet cloths to soften them - they will not crack and bend nicely.
Put one wafer and cream 1, then cover with another wafer and spread cream 3, cover with the third wafer and cream 2, carefully fold into a firm roll. Put in the fridge to squeeze everything for about 2 hours.