#

oblande

I have 4 great wafer creams here. They are very simple and above all delicious. I hope you will like it! :)
All fruit bars
Dried fruit wafers, an unusual member of your tray of small cakes.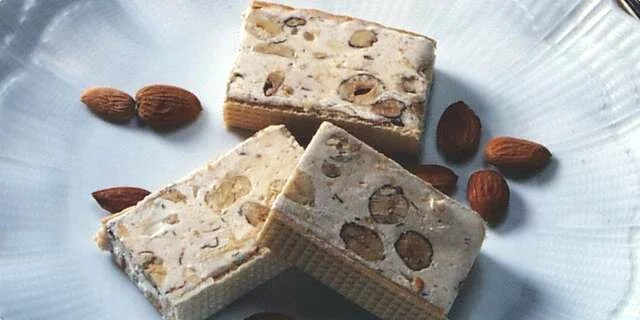 Almond (almond)
A simple recipe without baking - it is enough to get ready-made wafers and prepare cooked honey and almond cream.
Ana's stake - Oblate
This beautiful cake thrilled us all. It prepares quickly and is very, very nice! So, thank you to my Aunt Silvana and her Ivana for a wonderful recipe!
Ancient oblate grandmother Anđe
I tried them at my grandmother's and I liked them, she asked for a recipe, got it and made it. I adore them.
An old recipe for quick and tasty wafers
Favorite wafers.
Another Dulce De Leche
Everyone started to do this, so as the proverb says: "Where are all the Turks, there is little Mujo ..." or even better,: "I saw a frog that horses are forging, ...." I said, let me see how it will be me go, of course, I studied recipes from Larani, imbehind, Silbel, from BrankoI, master, brankin-, and especially the one from TheDragonLady, which made me laugh and inspire, so since mine is almost the same, and yet different, here, the result is in front of you:
Antique caramel wafers
ancient recipe, since I know for myself, they were made in my family, and beyond ...)) there is a little more "work" around mixing caramel, but, "arm" yourself with patience and go :))
Antique grandmother's wafers
Simple, with biscuits, nuts and chocolate glaze…
Antique wafer grandmothers agatha
real taste, homemade, antique wafers, with milk caramel, walnuts and chocolate, perfectly crunchy and delicious, the ideal combination for everyone who loves this type of dry small cookies ... just like our grandmothers and moms made..my warm recommendation .. .try it, if you haven't by now-and this way -!
Apples and Walnuts Wafers ...
Wafer filling with apples and walnuts ...
Apricot bars
Very tasty and decorative
A simple wafer
quick, easy, delicious..sufficient recommendation for this cake
Aunt Joka's white wafer
Recipe from my aunt's sister. Easy to make, with few ingredients, no eggs. A combination of biscuits and cream. Our favorite.