3K soup
Kale, potatoes and sausage.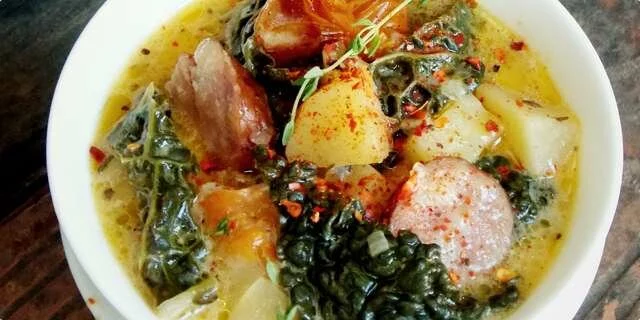 Preparation steps
Fry onion, leek and garlic in heated butter with olive oil, then add sausage rings, kale, pepper, rosemary, thyme, stir and simmer for 7-8 minutes.
Add potatoes, meat cubes, water and milk and when it boils again, cook for 10-15 minutes to soften the potatoes.
Remove from the heat, remove the rosemary and thyme sprigs and check the taste.
Serving
Serve the soup warm. with a toasted slice of bread or crackers of your choice.