Frappe with rice milk and berries
Get ready for a sweet start to the new day! Dilute the ingredients with rice milk that does not contain "harmful" fats - this will bring the sweet drink closer to the "sinless" rating! And instead of sugar, boil vanilla pods in rice milk.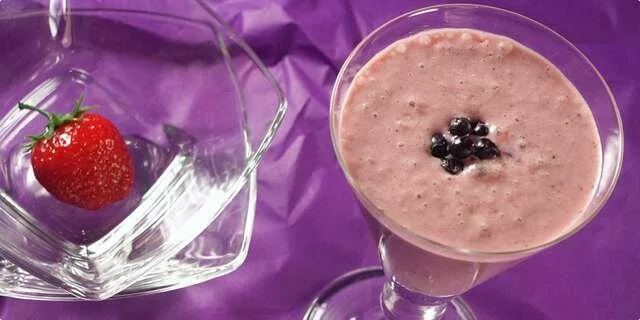 Preparation steps
Place the washed and cleaned fruit in an electric chopper.
Add honey, rice milk, mint and vanilla sugar, and chop everything well.
Serving
Pour the drink into tall glasses, add ice (2 tablespoons to each glass) and serve immediately.
Advice
Instead of vanilla sugar, you can boil a vanilla pod in rice milk, then cool it and use it to make a frappe.