Baked pear amaretto
A recipe dedicated to my UN kits….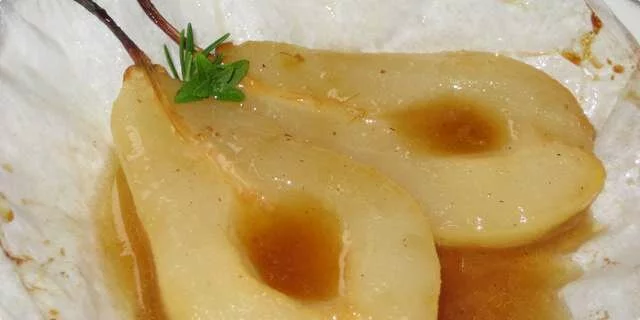 Preparation steps
Peel a pear, cut it in half and remove the seeds.
Mix sugar, butter, nutmeg and liqueur in a saucepan. Stir over low heat until the sugar has dissolved. Remove from the hob to the side.
Roll the peeled pears in the prepared sauce and arrange the two halves on baking paper. Join the ends of the paper so that the liquid does not leak during baking.
Put the pears in the preheated oven to bake for about half an hour.
Serving
Serve the pears in a paper "package". Cut the top surface of the paper, pour over the baked pears with the rest of the sauce and serve warm. You can serve a scoop of ice cream if you really want, although I think this is quite enough.