Makovica
Don't be fooled and wave your hand before reading the recipe: this is not a poppy seed (which still needs a lot of rolling around the kitchen), but a very simple poppy seed cake, which only takes a little over an hour.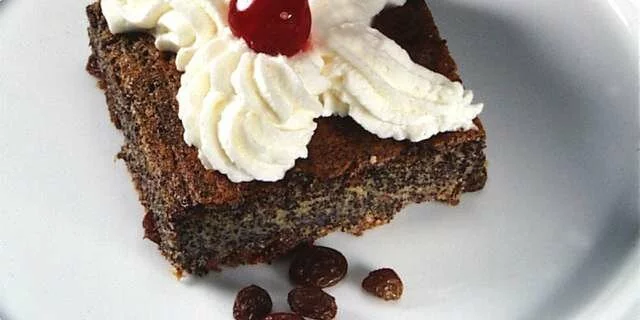 Preparation steps
Whisk the egg yolks, butter and sugar.
Cook the poppy seeds in candied milk, then cool. Separately beat the solid egg whites.
Add the cooled poppy seeds, raisins, grated lemon zest and lemon juice, rum to the egg yolk mixture, mix well and finally lightly stir in the egg whites.
Pour the mixture into a baking pan, previously greased with butter and sprinkled with flour.
Bake for about 30 minutes at a temperature of 180-200 ° C.
Serving
Cut the cake into cubes and serve with whipped sweet cream.
Advice
You can also bake the mixture in muffin tins, which will give it a special look.