A bouquet of dried leaves
antirecept ...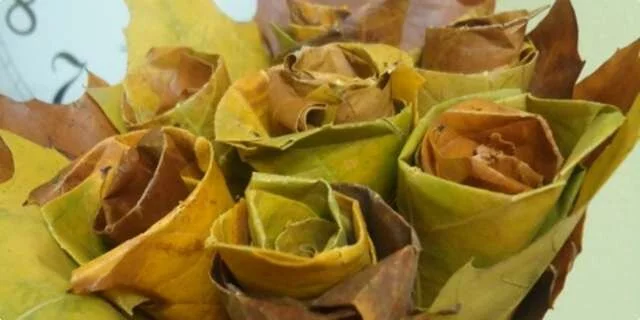 Preparation steps
Gather the leaves - not completely dry so they can be shaped.
Fold the edges this way.
... so like this ...
... then roll ...
Repeat the process with another leaf ... to get fuller flowers, stick at the bottom and tape so it doesn't unravel.
One flower is done ... make a total of 7 flowers or more.
Arrange the flowers next to each other, put a few more leaves around and connect with a figure or string ... find a suitable vase and that's it! Don't pour water by any chance!
After a while, the leaves will dry and bend more and more ... when they dry completely, you have to make a new one!