"10 minutes"
"10 MINUTES" - stuffed veal rolls. It is not true that short is fast :)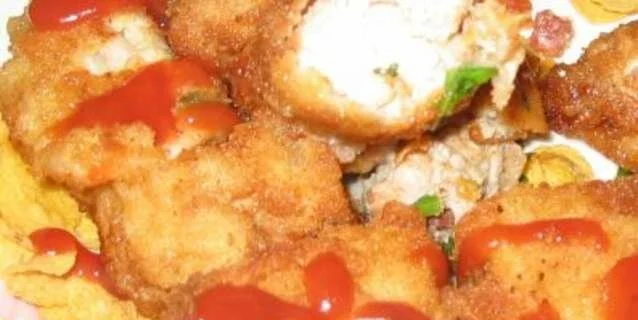 Preparation steps
Beat the snicle and divide in half.
Specially squeeze the cheese,
add finely chopped kulen and parsley.
Fill each piece separately,
roll up, then hook with toothpicks.
Roll the rolls prepared in this way in flour
then in eggs, then in pretzels.
Fry in hot oil.
Serving
Serve on a shallow plate with chips topped with ketchup or young fried potatoes. Serve with lettuce with arugula. see picture