Red cabbage the Czech way
The good soldier Schweik, of course, charmed the team of Vegeta's kitchen. From Prague and his inn "U kalicha", which even today reminds of the time of the novel by Jaroslav Hašek, she returned full of delicious impressions with this typical Czech dish.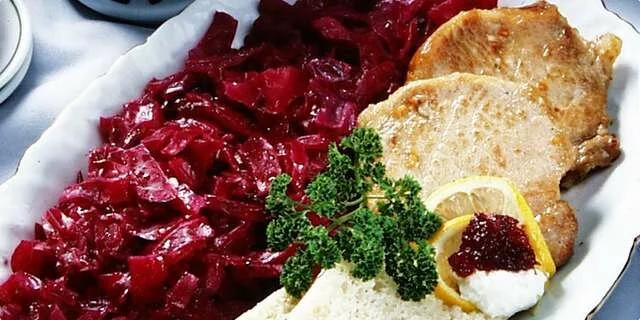 Preparation steps
Cut the red cabbage into noodles, boil it briefly in a little water and drain.
Frythechopped onion in oil, add sugar, cabbage, cumin and Vegeta. Sprinkle with corn starch, stir and simmer.
Towards the end of the stew, stir in the vinegar and, if necessary, a little salt.
Serving
You can serve only grated or mashed potatoes with this dish. Serve cabbage as an excellent side dish with roast duck or other poultry.
Advice
When preparing red cabbage, remove the thickened edges so that the cooking time is even.