Istrian jota
Jota is one of the bountiful winter maneštras of the largest Croatian peninsula, which once excellently defended against cold and disease.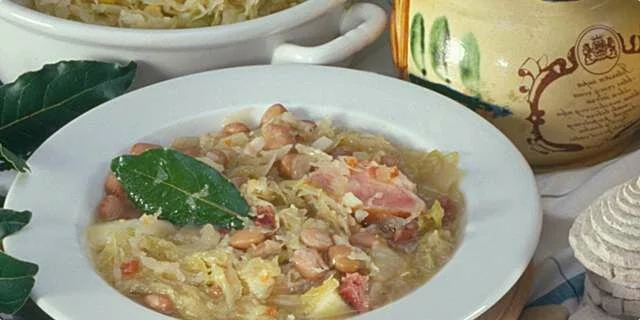 Preparation steps
Boil the cleaned soaked beans briefly, drain it and bring to the boil again.
In a separate bowl put cooked boiled sauerkraut and dry ribs.
When the beans are half soft, add it along with the cabbage liquid. Add more bay leaf, pepper, salt and chopped bacon and garlic together.
Then stir in the diced potatoes and continue to cook until everything is soft.
Serving
Take out the meat, slice it and serve it separately with jota.
Advice
If desired, you can thicken the jota by squeezing part of the beans and potatoes.