Cherry liqueur
Many people do not like the sour taste of cherries, but it is difficult to resist the taste and smell of homemade liqueur. If your taste is too strong, dilute it with an ice cube and slowly enjoy a glass of this drink.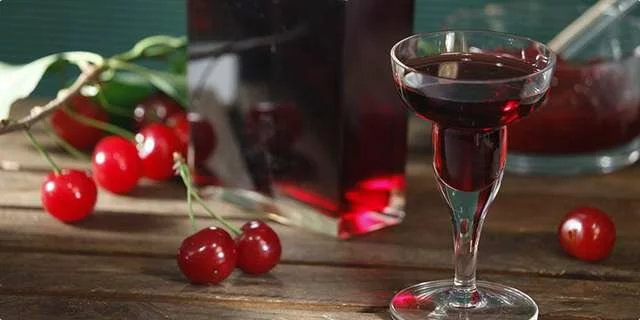 Preparation steps
In a larger bowl, place the washed cherries, sugar, vanilla sugar and water.
Put to boil with occasional stirring. During cooking, foam is formed, and when it starts to fall, the syrup is ready (30-40 minutes).
Strain the liquid part, when the syrup has cooled stir in the white rum and store in clean glass bottles.
Strain the remaining pulp and you will get a fine jam.
Serving
Serve the liqueur with an ice cube with small salty or sweet snacks.
Advice
Stir carefully when the fruit boils, as it may boil off when foaming.