Charlotte with strawberries
Charlotte must thank for her name not any namesake, but Queen Charlotte herself, the wife of George III. Quick and refined, charlottes are very popular, and beautifully decorated they can replace a "real" birthday cake.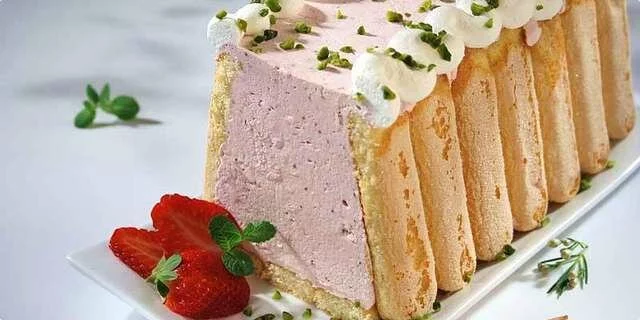 Preparation steps
Clean, wash and drain the strawberries well, then strain them or mix in a blender.
Add powdered sugar, lemon juice, maraschino and melted gelatin, and mix everything well with whipped sweet cream.
Line an oblong mold with baking paper, pour a little cream on the bottom and place the biscuits along the sides of the mold. Then pour the rest of the cream in the middle and place in the fridge to squeeze.
Serving
Remove the prepared cream from the mold, place it on a suitable tray and decorate the Whipped Cream with foam.
Advice
You can also prepare Charlotte with other fruits: currants, raspberries, blueberries, etc. The color of the fruit will determine the color of the charlotte.