Ceten alva bombs
Simple, very tasty and decorative bombs, and they are made quickly :) .. they fulfill all my desires :)!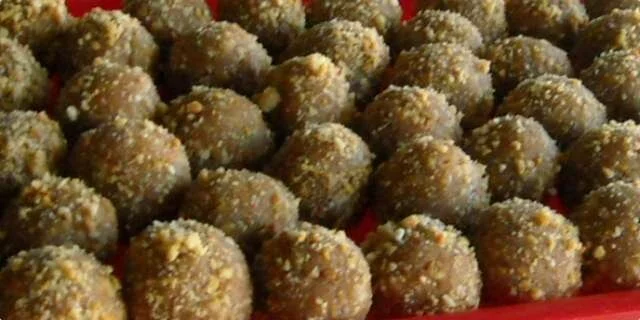 Preparation steps
My cheten alva was quite hard, so I put it in the microwave for half a minute, to soften it, add ground roasted peanuts (I buy it raw, then I bake it, it's nicer for me, of course ... unsalted). Then add the ground biscuits and gradually add a couple of tablespoons of warm water (2-3), to bind the mass. The mixture is sticky, but the bombs are easy to make and shape nicely. Roll each in coarsely ground peanuts.
Serving
From this mixture I got about 50 smaller bombs, if you want more, just increase the ingredients. They are very tasty and quick to prepare :).