Carob + Pelinkovac :)
When you add wormwood and chocolate to ordinary carob cubes, you get super juicy slices that will be loved by those who are not carob lovers.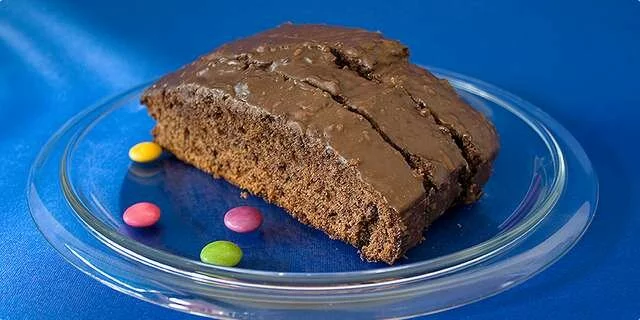 Preparation steps
Whisk the dough in the following order: egg whites, sugars, egg yolks, butter, chocolate, carob, flour + baking powder, wormwood, milk.
When everything is added to the mixture, stir for another 5 minutes.
Shake in a mold and bake for 25 min. at 200 C.
Cool down.
Melt the chocolate in the milk, steam or microwave.
Pour over cold cake, cut into slices.