Blueberry sorbet
Since the summer refreshment, sorbet has become a widespread and favorite dessert that can be created and served in many ways: both just for pleasure, and in the most festive moments (as a dessert, for example).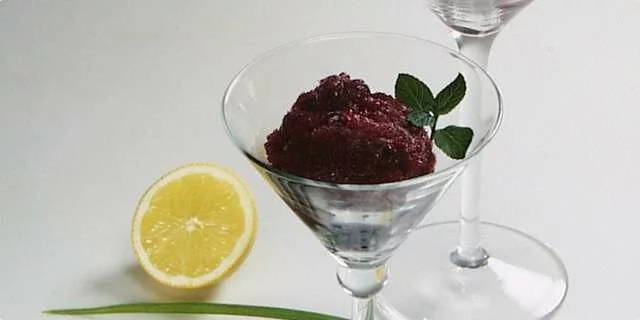 Preparation steps
Put the blueberry jam in a suitable bowl, add the vanilla sugar, white rum, stir a little, and then boil briefly. Add the lemon juice and then cool the mixture.
Pour it into a bowl (20 × 30 cm) and leave in the freezer for about 3 hours.
Stir the mixture 2-3 times during freezing.
Serving
Serve blueberry sorbet with fresh fruit in well-chilled glasses.
Advice
You can use maraschino instead of rum.