Asure
"It was once, a long time ago, still beautiful in life. It may have seemed difficult to me then, but when I think of him from this place, I would like him to come back." M.Selimovic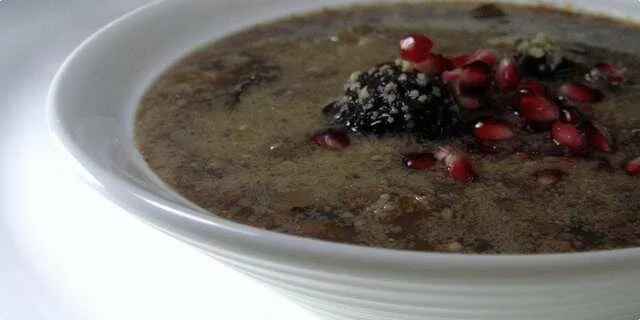 Preparation steps
Soak the cereals overnight. Wash well the next day and cook everything separately for about 20 minutes. Do the same with the rice. I use canned corn. Cereals should not be overcooked.
Separately mix 2.5 l. water for orange, lemon, lime and pomegranate juice and sugar.Stir until the sugar melts and then add to the cereal and put on the fire.
Meanwhile, slice the apple, pear, pineapple, apricot, banana and potatoes and combine with the rest of the fruit.
Mix all the spices and add the fruit, so that the smells permeate it. Add the stone fruit and seeds. Slowly add the fruit prepared in this way to the cereals and when it boils, cook for 15 minutes, no more.
Finally, add the oatmeal and the chimney in which you put one tablespoon of the niseste. Stir slowly and allow the asura to cool. When serving, sprinkle with pomegranate seeds and ground walnuts.