Aspen
Another in a series of crispy cookies for the upcoming holidays.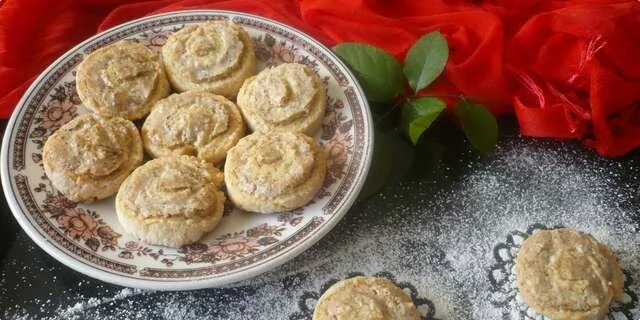 Preparation steps
Mix dry yeast with flour and sugar. Add fat and egg yolks.
Heat about 50 ml of milk. Add a little, as much as you need to knead the dough.
For the filling, whisk together 3 egg whites, add sugar, lemon juice, cinnamon and walnuts. Unite.
Divide the dough into 2 parts. Roll out one part into a rectangle.
Spread half of the filling.
Roll carefully.
Cut the slices and transfer them to a sheet of paper. Leave a space because it will grow.
Bake at 175 ° for about 15-20 minutes. Repeat the same with the other part of the dough.
It can be sprinkled with powdered sugar, I didn't because it's sweet enough and it's nicer.
Serving
For a holiday table or simply with coffee or tea.