ABI apricot jam
one speed ...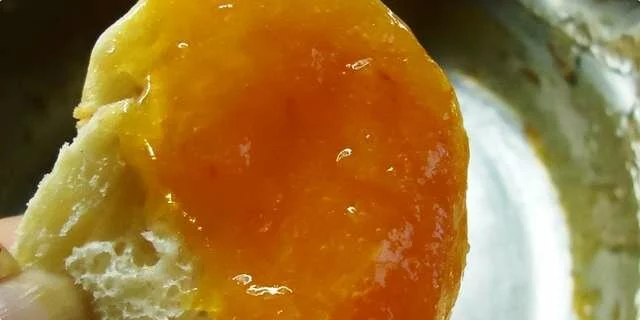 Preparation steps
Peel apricots and cut into quarters - I got homemade very ripe. Put sliced ​​apricots, water, citric acid and vanilla sugar in the pot, and jelly mixed with 4 tablespoons of sugar.
With constant stirring cook until boiling, I then cooked for another 15 minutes on low heat. Use a stick mixer to make a circle just to chop part of the apricots. Pour in the sugar slowly and cook, stirring, for another 5 minutes.
Pick up the jars, put the lid on and turn them upside down only until we fill the next one. Turn the jar over and that's it. From this amount I got 3 large and 1 small jar.