Bazlamacha
Aromatic lemon zest has been added to this traditional dessert of northern Croatia, and sour cream and jam will give it the final "trick".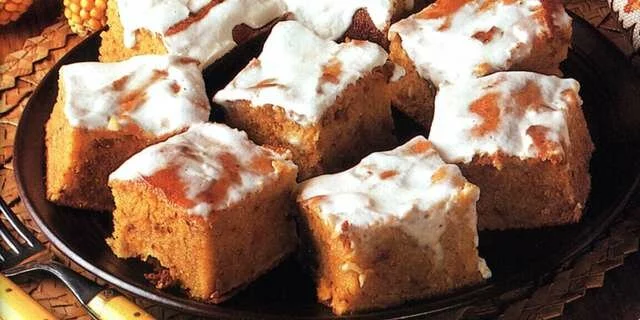 Preparation steps
Beat eggs, oil, sugar, grated lemon zest, a little salt and corn flour in the milk.
Pour the prepared mixture into a tin previously coated with oil and heat it well in the oven. Bake in a preheated oven at 200 ° C for about 30 minutes.
Pour the cream over the baked baslamač and bake for another 20 minutes.
Serving
Coat the hot with jam, cut into cubes and serve warm.
Advice
With baslamača, it is important that the fat in the sheet is very hot and that the mixture is baked quickly so that it does not stick to the bottom of the sheet.